Bates in the News: June 2, 2017
Family gives record-setting donation to liberal arts college — The Associated Press
The public launch of The Bates Campaign and the surprise announcement of the $50 million gift from Michael '80 and Alison Grott Bonney '80 on May 16 garnered national media coverage.
The Associated Press story, "Family gives record-setting donation to liberal arts college," was picked up by many media outlets including ABC News, CNBC, Fox Business, Yahoo! Finance, The New York Times, The Washington Post, Seattle Times, Houston Chronicle, The Roanoke Times, The Washington Times, and US News & World Report.

In addition, original news stories appeared in The Boston Globe, Portland Press Herald, and the Lewiston Sun Journal.
---
McDreamy receives an honorary degree from Bates College — The Boston Globe

Actor, philanthropist, and Lewiston native Patrick Dempsey, at Bates to receive an honorary Doctor of Humane Letters degree last Sunday, caught the media's attention, including that of Boston Globe reporter Mark Shanahan '87, who writes the paper's Names column.
"It was a homecoming of sorts for Dempsey," wrote Shanahan.
Bates honored Dempsey for his efforts to create the Dempsey Center in Lewiston. In partnership with Central Maine Medical Center, the center provides education, wellness services, and other forms of support to anyone affected by cancer.
USA Today also reported Dempsey's honor, and quoted Cara Starnbach '19 of Needham, Mass., who talked about Dempsey's involvement with the annual Dempsey Challenge fundraiser each October.
"He always stays involved on an annual basis, and his successes are something celebrated in Lewiston," said Starnbach.
---
Elizabeth Strout '77
Elizabeth Strout's follow-up to Lucy Barton is a master class on class — The New York Times
Myriad news outlets have glowingly reviewed Elizabeth Strout's new novel, Anything Is Possible.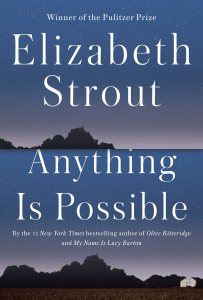 The novel "might look like a sequel" to Strout's My Name Is Lucy Barton, says The New York Times, but "it's actually something far more complex, reaching across space…and through layers of memory."
Another Times review notes that the prose is "wrenchingly lovely. It almost always is with Strout," adding that one reads a Strout novel "for the same reason you listen to a requiem: to experience the beauty in sadness."
The Boston Globe says that the new novel "confirms Strout as one of our most grace-filled, and graceful, writers."
Her Pulitzer Prize-winning Olive Kitteridge mined the depths of regret, "of the pain that comes from knowing that many things, even most things, are not in fact possible," the Globe notes.
Yet there's also in Strout's work "unbidden, shattering grace," says the Globe, "what Flannery O'Connor called 'the almost imperceptible intrusions of grace' into human lives. In these moments, a deeper knowledge of self becomes possible; radical change — from selfishness to selflessness; from bitterness to love — becomes imaginable."
---
Do good looks mean better job opportunities in China? — Radio Taiwan International
The Radio Taiwan International program Eye on China interviewed Bates economist Margaret Maurer-Fazio about her study on how attractiveness influences people's chances for job interviews.
In China, job candidates must include photographs with job applications, which, of course, is "a fundamental difference" from U.S. practices, notes Maurer-Fazio, the Betty Doran Stangle Professor of Applied Economics at Bates.
Maurer-Fazio collected stock photo portraits, tested them for attractiveness with Chinese audiences, and then worked with the Bates Imaging Center to digitally alter some, making them less attractive.
The photos were paired with mock resumes and submitted to thousands of job openings in China.
The result? "Overall, an unattractive applicant had to put in about a third more applications to get the same number of callbacks," Maurer-Fazio says.
---
Boston Cannons draft Bates' Charlie Fay — WCSH-TV
On May 28, the day he graduated from Bates, men's lacrosse standout Charlie Fay of Falmouth, Maine, was drafted by the Boston Cannons of Major League Lacrosse.
Fay was the fifth selection made by the Cannons and the 59th pick overall, making him Bates' first lacrosse player to be drafted by an MLL team, reported WCSH-TV and other media outlets.
On Tuesday, the Bates Bobcast featured an interview with the Cannons' head coach about Fay's selection.
---
Portland chefs Mike Wiley and Andrew Taylor win James Beard Award — Portland Press Herald
The James Beard Award represents "coveted recognition that chefs consider to be the Oscars of the food world," says Press Herald staff writer Dennis Hoey.
Along with manager Arlin Smith, Mike Wiley and Andrew Taylor co-own three Portland restaurants, Eventide Oyster Co., The Honey Paw and Hugo's. They won their award in the Northeast category.
---
Local agency adds golf, stresses tourism — Crain's Cleveland
Sports agent Sam Duvall, who formed Topnotch Management in 2016 after he left Lagardère Tennis, where he was a vice president, wants to enter the golf tourism space, writes Kevin Kleps for Crains's Cleveland.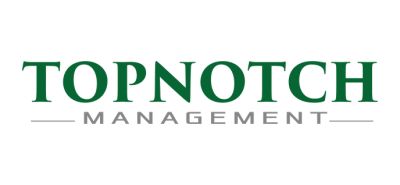 Kleps explains that while Topnotch Management may appear to be "a boutique sports marketing agency" with a roster of "13 tennis players, including American star John Isner, and six up-and-coming golfers," the firm is "really an events, tourism, and marketing company."
That's due to Duvall's partnership with Vermont-based Grand Slam Tennis Tours, which brings "an average of 2,000 clients each year to prestigious tennis tournaments" where customers enjoy perks like "city tours, courtside seating, and meet-and-greet dinners."
Grand Slam, Duvall tells Kleps, has tennis tourism "down to a science." Now Topnotch wants to do the same with golf, as "Duvall believes golf tourism is more of an untapped market," writes Kleps.
View Comments