In a matter of weeks this spring, a promising job market for graduating college seniors lost much of its promise. With business going remote and shrinking due to the coronavirus pandemic, "many industries hit the pause button" on hiring, while a few companies postponed or even canceled employment offers, says Allen Delong, senior associate dean for purposeful work and career development.
"It was hard to predict what businesses would look like when we all grabbed our laptops and headed to our kitchen tables," Delong says.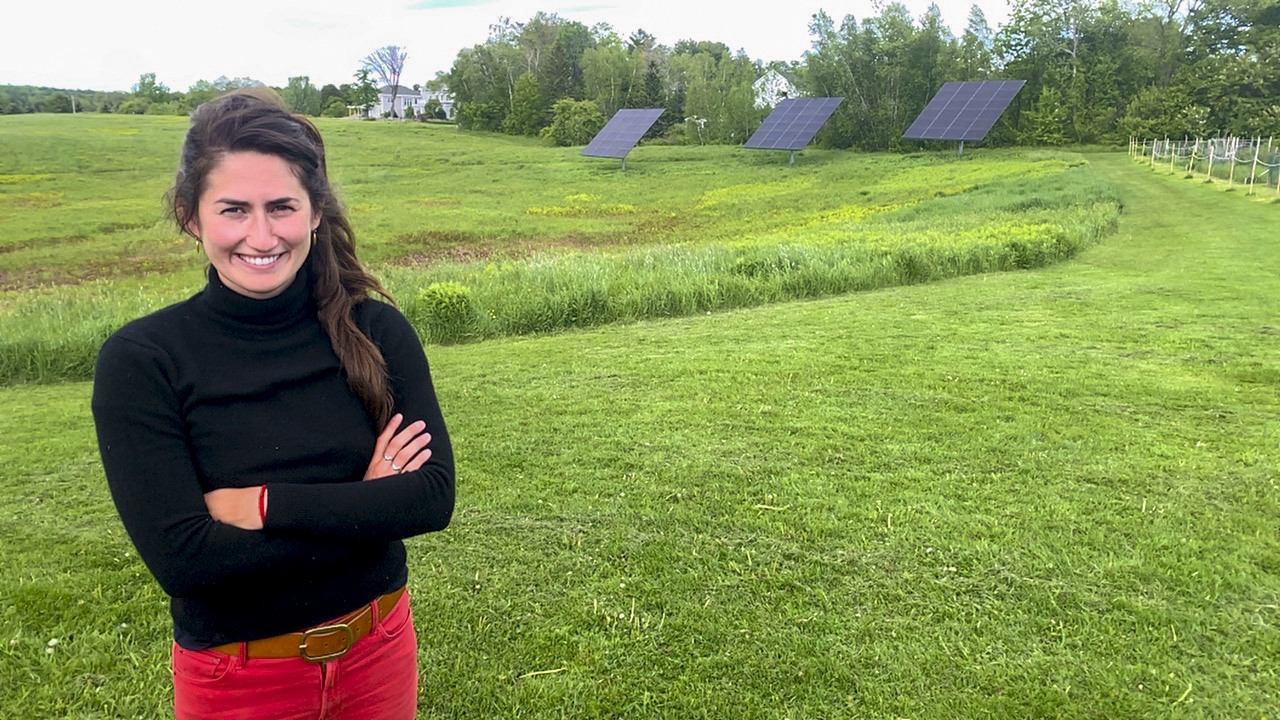 So the Bates Center for Purposeful Work — whose approach is based on a philosophy of exploration and reflection in order to prepare Bates students for lives of meaningful work — moved quickly to help members of the Class of 2020 find postgraduate experiences, and to reassure students in all classes that the pandemic would not eradicate their ability to find purposeful work.
In particular, they opened the center's paid Purposeful Work internship program, which matches Bates students with summer experiences around the world and sometimes funds them, to graduating seniors. They helped employers envision flexible remote internships. And due to the response of Bates alumni, the center has been able to offer additional opportunities in a variety of industries.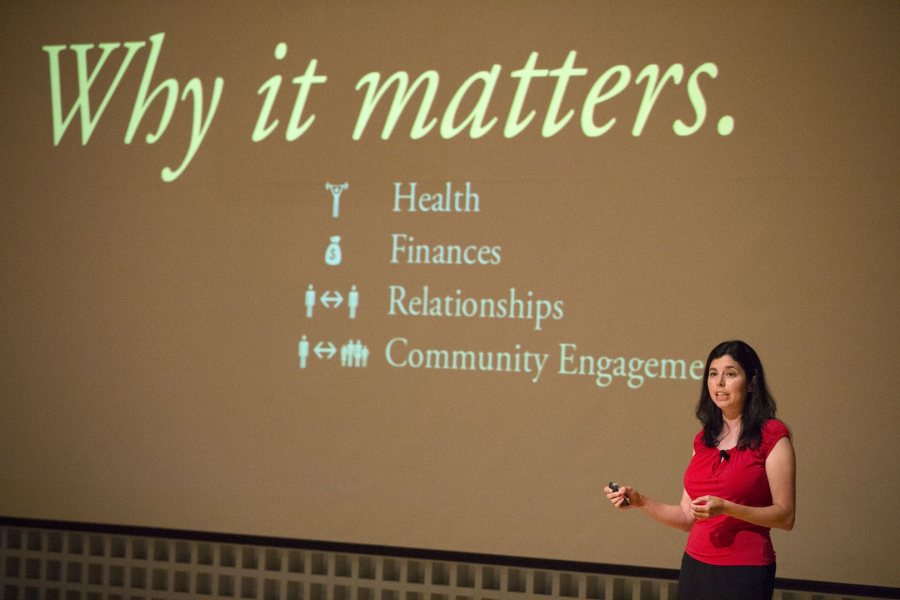 As of early June, more than 90 Bates students have secured paid internships through the Center for Purposeful Work, one fourth of them graduating seniors.
"We knew that there was no stopping," says Beverly Vari, assistant director for employer engagement and internships at the Center for Purposeful Work. "We knew we needed to continue to offer the same caliber of opportunities."
The Purposeful Work staff reached out to its existing "core employers," a dozens-strong group of companies and hiring managers who prioritize hiring Bates summer interns.
"We knew that there was no stopping."
They invited them to take part in experiential professional opportunities that included seniors, and they offered guidance on how to run internships remotely — anything from which technology is best to use, to conveying company culture virtually, to re-envisioning the tasks an intern could do.
"We ask them, 'What are some of the roles you always wanted to have help with but don't necessarily have the capacity for?'" Vari says. "Also, in this time, 'What are some skill sets that might help you with your company's pivot?'"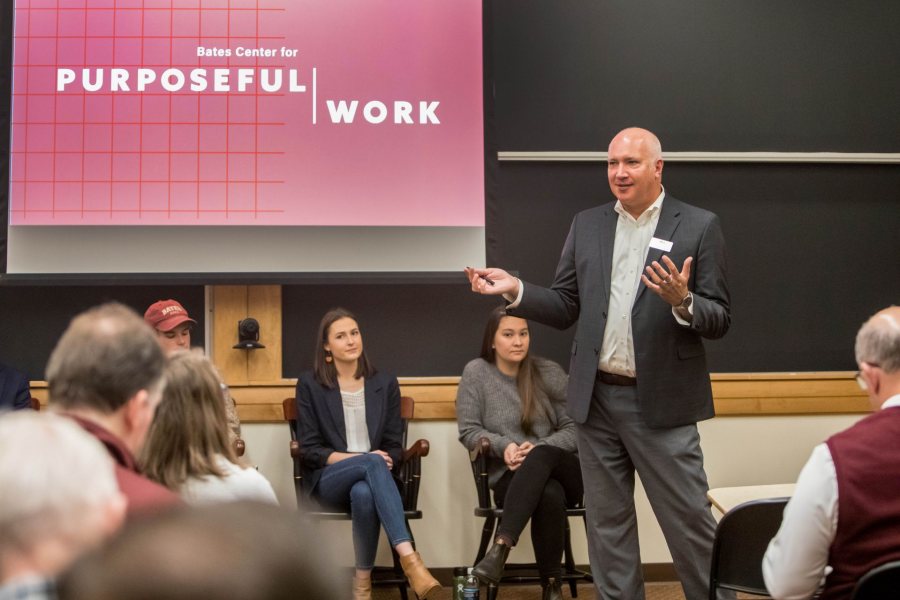 Audrey Puleio '17 is a project manager at BNRG Renewables, which, in a joint venture with Portland, Maine-based Dirigo Solar, develops utility-scale solar photovoltaic plants in Maine. A former Purposeful Work intern herself, Puleio was prepared to supervise a Bates student for the summer when the pandemic altered plans both for the internship and for the rest of the company's projects, she says.
Now working from home, Puleio, with the help of Purposeful Work, has redesigned the internship program. While she hoped Bates interns would be visiting construction sites and attending meetings, they'll now have computer-based tasks — researching municipal solar ordinances, for example, or helping build Dirigo's website.
"The scope of our work is variant and we'll give them the opportunity to sit in on calls about grids, permitting, finance, and engineering, while also having ownership of a project," Puleio says.
"We saw the lack of opportunities for employment for graduating seniors and felt really committed to helping out in any way we could."
Puleio's company made a second major change to its internship program: Dirigo will hire — and pay — not one but two Bates interns: one rising junior and one graduating senior.
"We saw the lack of opportunities for employment for graduating seniors and felt really committed to helping out in any way we could," Puleio says.
The two Dirigo interns will work for most of the summer, but Center for Purposeful Work staff quickly recognized that a traditional full-time, full-summer internship would not be feasible for many employers. They encouraged companies to rethink internships as projects that could take three, five, or six weeks rather than eight or 10, or to divide longer projects into pods that more than one intern can do over a shorter period.
"The supervisors are also working from home, and they're getting their heads around what it will be like to supervise an intern who is in another state and they're going to see on a computer screen," Delong says. "The 'chunking up' has been a really important move for us and has really resonated with employers."
Brad Adams '92, managing director of TM Capital, didn't need much guidance. The investment banking firm with offices in three cities has hired several interns per summer for more than a decade. It had recruited its 2020 internship class, including one Bates junior, back in the fall.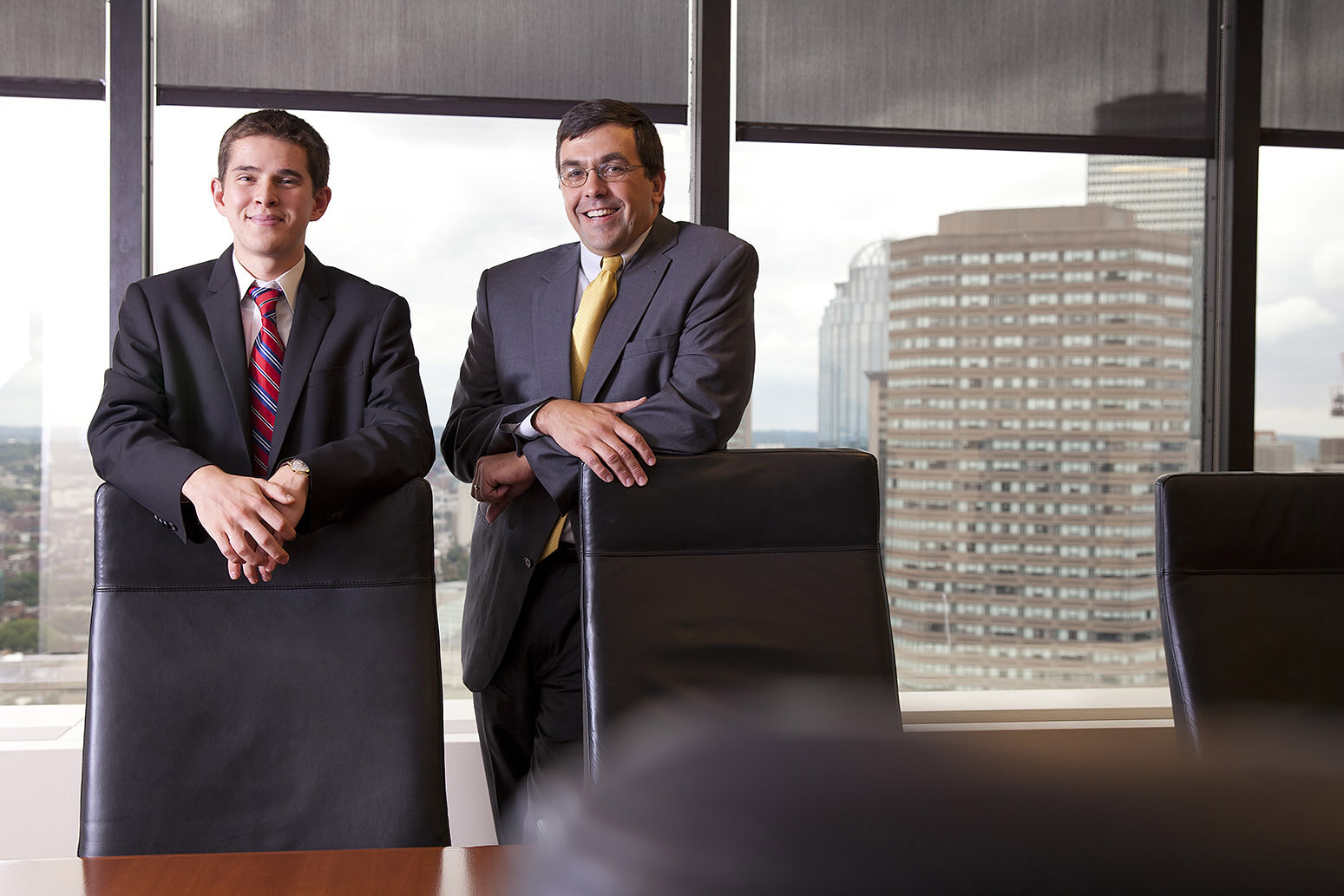 In normal years, interns work in one of TM Capital's three offices, are assigned a senior investment banker as a mentor, take part in merger and acquisition transactions, complete a summer-long project, and go on social outings. If they are a good fit with the firm, TM hires them as full-time analysts after graduation.
But the pandemic has caused business to slow, meaning fewer meaty projects for the interns — not to mention the public health dangers of bringing people into the offices.
Nevertheless, Adams and his partners in the firm ensured that the internship program was still on, albeit in a shortened form. The interns will work remotely for five weeks, still attending meetings, taking part in transactions, working with mentors, and even, if they want to, coming to virtual happy hours. Most importantly, the summer 2020 interns will still have a shot at a full-time job at TM Capital.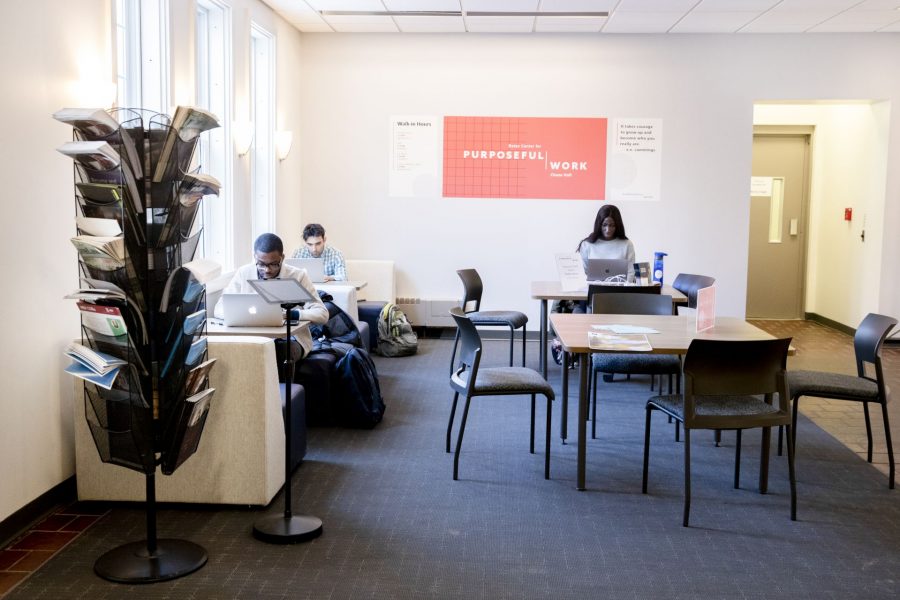 "These students are having a tough time, no doubt about it," Adams says. "To give them a little bit of an edge, an advantage, a helping hand during a difficult time — it's important to me and my partners."
Working with Bates for upwards of 20 years, even before TM Capital was founded, Adams knows that alumni "go out of their way to do what they can to help the students out," he says.
That's been especially clear in the last several weeks. With the help of colleagues in the Advancement office, the Center for Purposeful Work called on alumni and parents around the country to design internships and projects for Bates students who might otherwise have trouble finding a summer experience.
"That's perfect for a younger person, for a recent graduate who has the skills."
Alumni whose companies and organizations did not have a formal internship program reached out offering to create one. Companies at which remote internships are set to begin this summer include a Washington, D.C., law firm, an investment firm in Maryland, a consulting firm in the San Francisco Bay area, and a conservation organization in Maine.
"It's not just one industry," Delong says. "It's people who looked at what they do and said, 'How can I add a Bates intern? Let me call Purposeful Work and have the conversation.' In some cases, these have turned from a conversation to an internship in 24 hours."
Bates' offer to connect interns to companies — and, in many cases, to fund their internships — has made it possible for some organizations to work on projects they couldn't consider otherwise.
Julie Macdonald Fox '81 helps run the Brownsburg Museum, a small museum in rural southern Virginia that showcases the small village's history dating back to the 1790s. 
With funding from Purposeful Work, the museum has hired a graduating Bates senior with experience in museums to work remotely for five weeks — hopefully, Fox says, building the museum's website and social media presence.
"That's perfect for a younger person, for a recent graduate who has the skills," Fox says.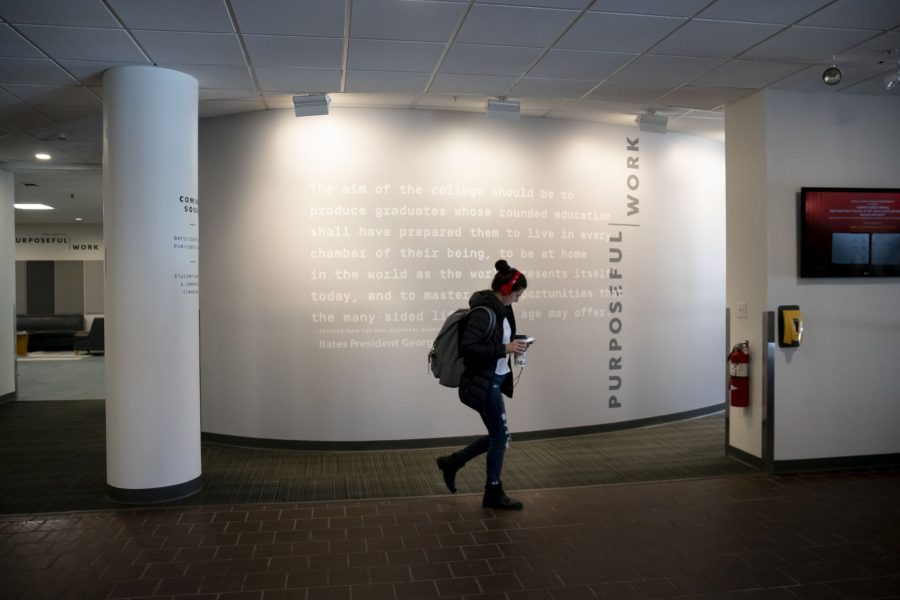 The intern will be a boon for the museum, which is run entirely by volunteers. "We feel like we can learn from her," Karen Parker, the museum's treasurer, says of the incoming summer hire.
Though internships themselves are taking different forms, the Purposeful Work model underlying the internship program has stayed the same, Delong says.
Funded internships are only one piece of building a meaningful career. The Center for Purposeful Work encourages students to explore and reflect on work by working with professors to tie real-world applications into their courses, offering practitioner-taught courses during Short Term, and asking students to submit written reflections during their internships.
Reflection is still crucial — and perhaps more important than ever — for summer internships, in whatever form they take. Interns can join industry-specific groups and meet for video discussions and workshops.
"We can really engage with students one by one — what is the opportunity they're looking for; what are their strengths, interests, and values; and how can we align those with the world of work?" Delong says.
"It's really important, perhaps especially this summer, to reflect on how your experience ties into the bigger picture."
View Comments