Cole De Magistris was frustrated.
It was two falls ago, and De Magistris, then a sophomore, had returned to campus determined to land a summer internship in professional sports. But the world seemed to have other plans.
"I was applying to everything NFL related, anything college football related. And then I branched out to different sports, like hockey and baseball," De Magistris recalls. "Anything, just to get into the sports industry, get my foot in the door, and I heard nothing back."
Anyone who has tried to break into the competitive (yet shockingly low-paying) business of professional sports can relate. There aren't too many universal experiences in life, but this is one of them: Death, taxes, and rejection emails.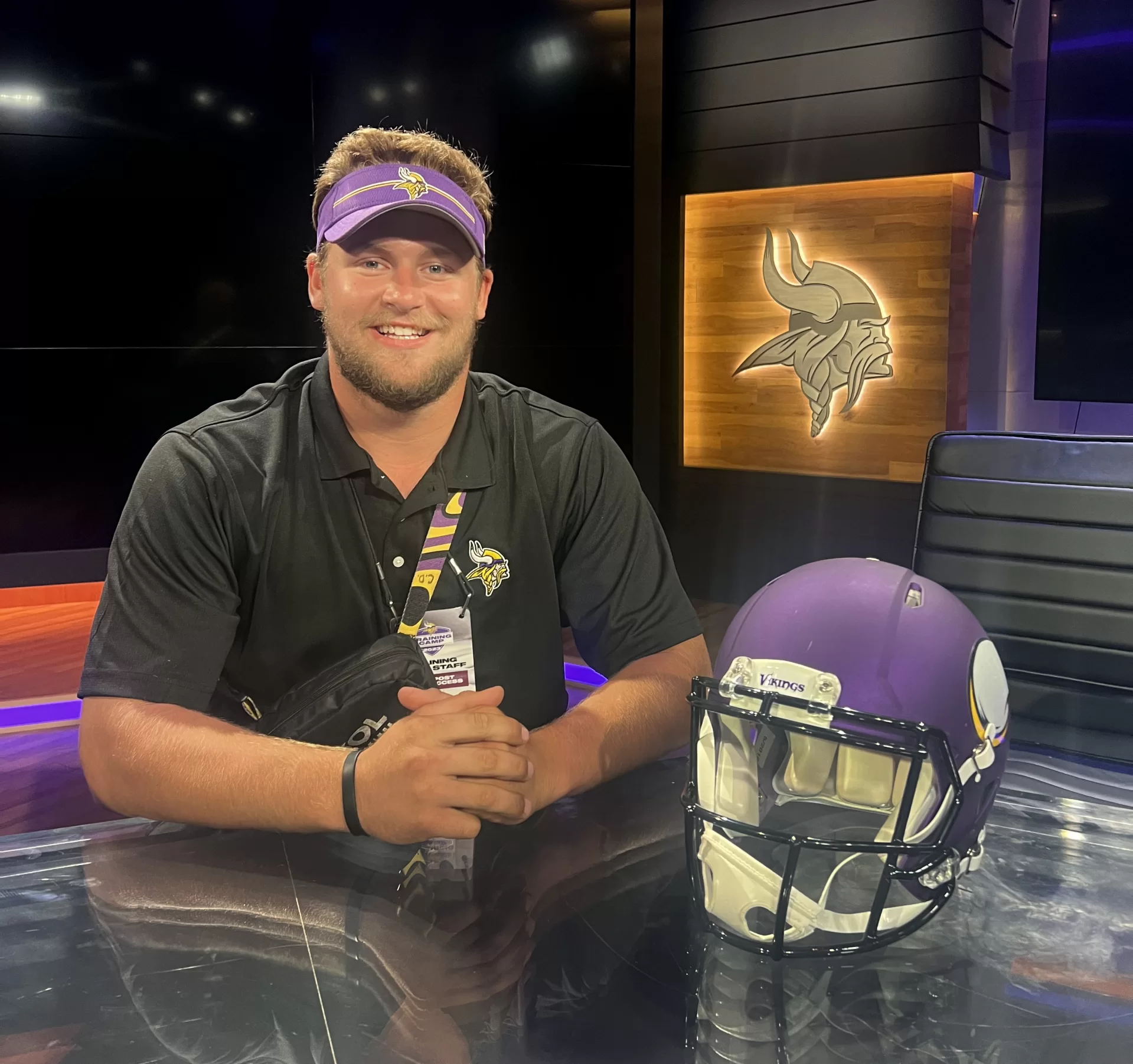 "It was always these automated emails that were like, 'I'm sorry, but we selected a different person,' or 'We went a different way, but thank you for applying. We hope you apply next time,'" De Magistris says. "So I thought, 'Oh, dang, that kind of stinks.'"
Hailing from Emerson, N.J., De Magistris finally connected locally with the Rutgers University football program. It was only for a few days during summer 2022, but he gained valuable experience.
"The main thing I did was help work recruiting camps," DeMagistris recalls. "So kids from all over New Jersey and beyond would come through the camp, and I helped run drills, whether it be broad jump or the 40-yard dash."
Having peeked behind the scenes of a football program in the "Power Five" — the five major U.S. college athletic conferences — DeMagistris freshened up his resume and redoubled his efforts to land an internship with an NFL team for summer 2023.
"I applied to every single NFL internship that I could find." His persistence paid off: Two teams, including the Minnesota Vikings, responded. "They had me answer some open-ended questions, and I was able to secure a phone interview."
The charismatic DeMagistris "crushed the phone interview", and was offered the position.
He was now a "training camp fan engagement intern," which meant that De Magistris gained admission to one part of the vast world of professional sports marketing. Working at the Vikings' training camp ("Fan Village") in Eagan, Minn., he and his fellow interns worked to ensure that the multigenerational crowds that came to watch the players had the best experience possible.
Today, an NFL training camp is more than just practices for the team. It's a fan event, with more than 1 million fans attending one of the 32 NFL teams' training camps each year.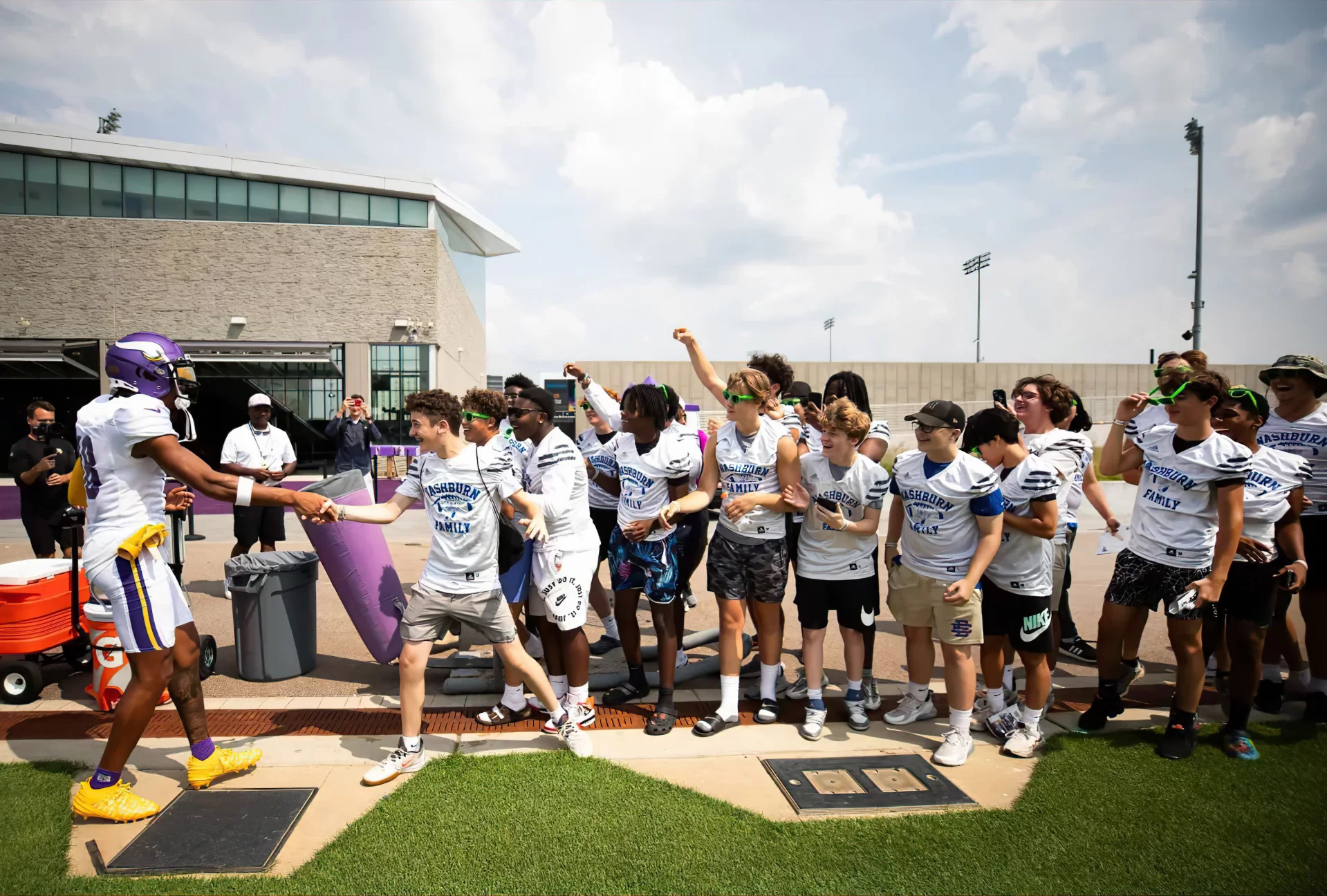 "One of the first Saturdays, we had a record-breaking 4,300 people in attendance," De Magistris says. "We have a kids zone where we set up cornhole and all these inflatable games. We have giant Jenga. We have all these different fun activities for parents to bond with their kids and play."
It's not just fun and games: De Magistris and his fellow interns are creating the next generation of Vikings fans that will help support a business, the NFL, that's worth around $143 billion. And the job was a perfect match for De Magistris, an offensive tackle, two-time team captain, and the 2023 Bates nominee for the prestigious William V. Campbell Trophy, which honors academics, community service, and on-field performance.
Though the summer gig was paid, it would have been much harder to accept without the support of the Bates Center for Purposeful Work, says De Magistris.
"It's an expensive internship. It's only a month, and the plane tickets, the meals, the food, the transportation, it all adds up quickly. Purposeful Work was able to help fund this internship for me, which was excellent."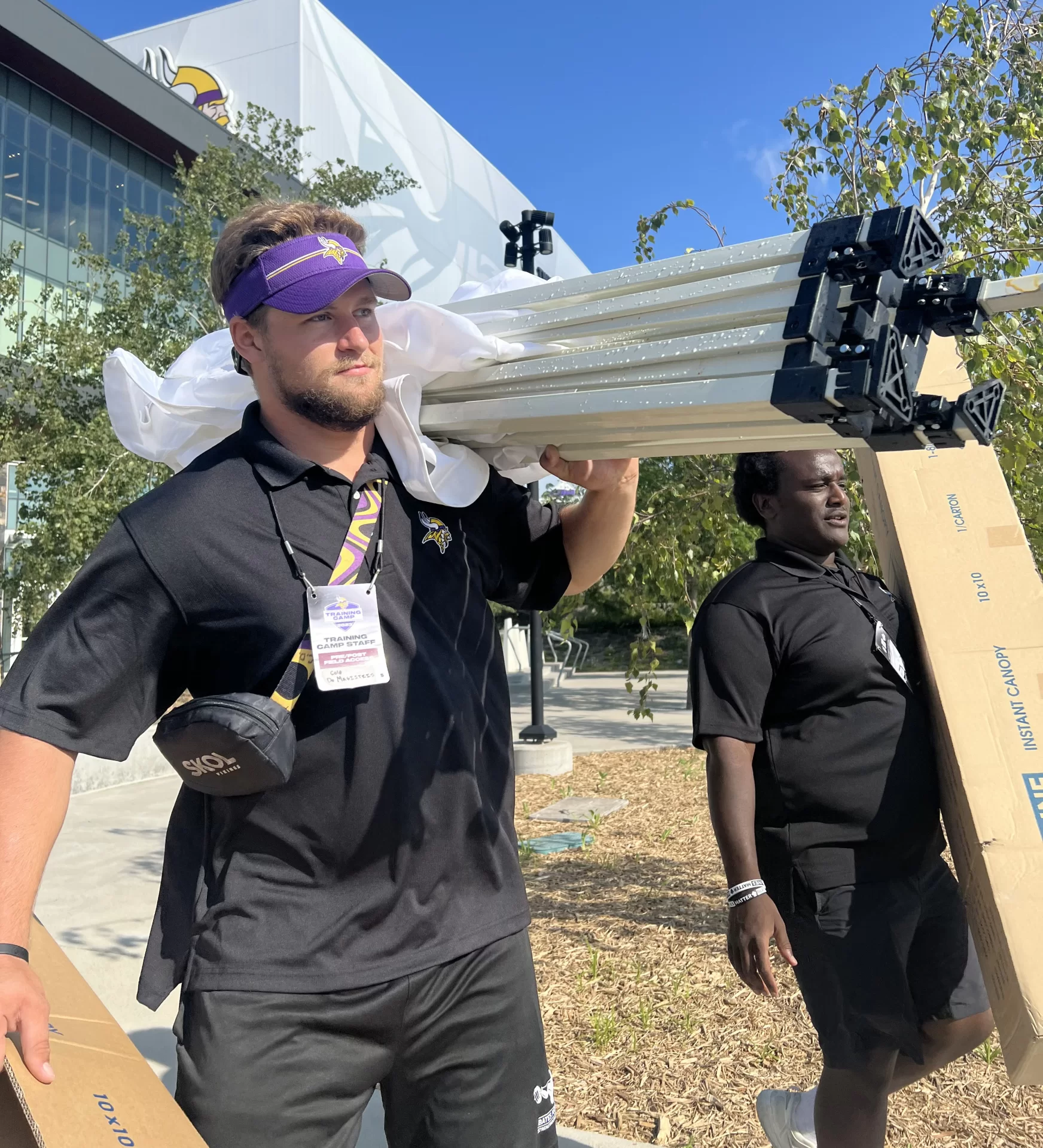 The center provided another layer of support to make sure that De Magistris, one of more than 100 Purposeful Work interns, could get the most out of his summer experience.
During the summer, Purposeful Work interns have regular check-ins with Beverly Vari, associate director for employer engagement and internships at Bates. "We have cohorts, and I meet with other interns involved with Purposeful Work who are doing different jobs," De Magistris says.
"So within my cohort, I have someone who's involved with music. I have someone who's involved with STEM. I have someone who's involved with a government job. And then it's me who's involved with sports. We all get to talk on Zoom biweekly and hear each other's experiences, learn from it, and then apply it to ours."
With Vari's support, De Magistris and his fellow interns prepare reports about their internship experiences. His report will help guide the next round of Purposeful Work interns who want to work in professional sports. His main advice? "Don't give up, and use all available resources."
Now back on campus and engaged in his own training camp, De Magistris is busy with his studies (he's a double major in economics and in rhetoric, film and screen studies) and preparing to help anchor the Bates offensive line.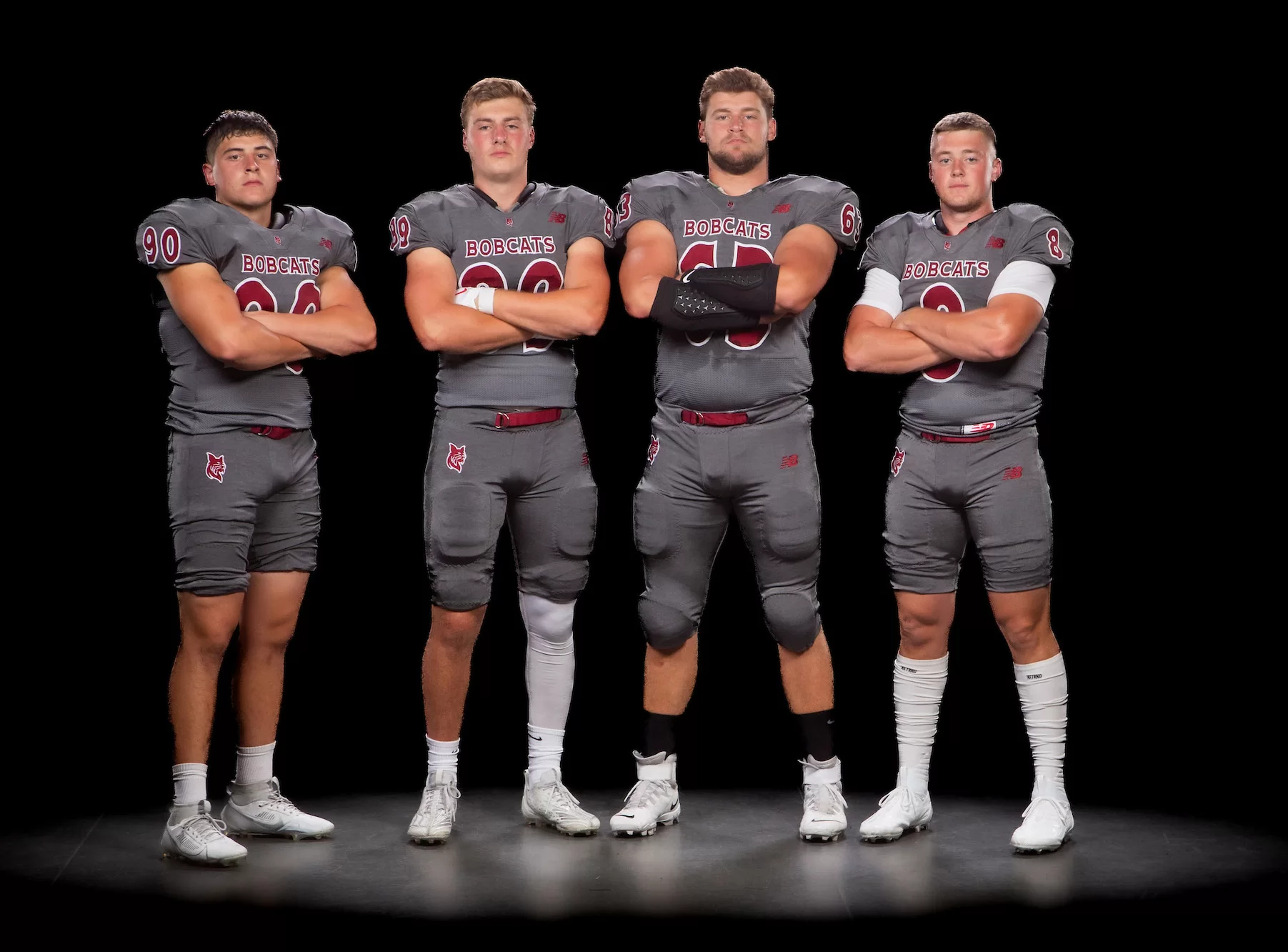 "We have 39 first-years coming in so we're going to be a very young team. I'm excited to take these young guns under my wing here with my fellow teammates and show them the ropes and have a fun time."
He's also eager to mentor anyone else who is interested in working in sports.
"I'm very thankful for my experience at Bates College," De Magistris says. "I feel like I've made the right decisions up until now, and if anyone has questions for me, I'm here to answer them. And I would love to talk to them about it because I'm passionate about being in the sports industry and working in the NFL, and if someone else is too, I'm all for helping them."