Two alumni elected to the Bates College Board of Trustees
Bates College has announced the election of two new members to its Board of Trustees:
Lance Matthiesen '85, global manager, McKinsey Black Network Programs at McKinsey & Co.;
Michelle Angelone Rosenberg '94, global general counsel and company secretary of Janus Henderson Group plc.
"Lance and Michelle bring both considerable professional experience and fresh perspectives to the board. For many years, they have been active leaders and volunteers within the Bates alumni community," said John D. Gillespie '80, chair of the board. "I look forward to working with them closely as we help Bates continue to provide a distinctive liberal arts education during these unusual times."
Matthiesen and Rosenberg were elected during a July 22, 2020 meeting of the board. Additionally, at the Spring 2020 board meeting in May, trustees re-elected to five-year terms of service were Andrea Bueschel '90, Garth A.L. Timoll '99, and Jean P. Wilson '81.
Lance Matthiesen '85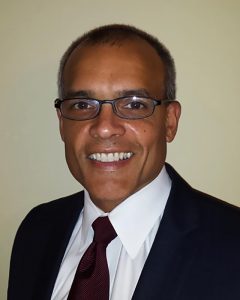 Lance Matthiesen is global manager, McKinsey Black Network Programs at McKinsey & Co., a role that he will begin later this month. Previously, he served as vice president of institutional partnerships at Management Leadership for Tomorrow, a Washington, D.C.–based career development organization providing skills, coaching, and networking for members of underrepresented communities. Prior to that, Matthiesen spent more than 20 years leading commercial teams in the technology and professional services industries.
He serves on the board of ProInspire in Washington, D.C., and has previously served on the boards of the Montgomery County (Maryland) Community Foundation and Bright Beginnings Daycare in Washington, D.C. Deeply involved in the Bates alumni community, Lance is a longtime Alumni in Admission volunteer, a member of several Class of 1985 Reunion committees, the Alumni Council, and the Bates Alumni Mosaic network.
A Benjamin E. Mays Scholar, Lance earned a B.A. in economics at Bates. He was a member of the Economics Club and Afro-American Society, Afro-American Club (now Amandla! Black Student Union) and worked at WRBC radio. He also played varsity basketball for three years, served as a co-captain, and won the varsity honor award in his senior year. Matthiesen was also elected to the College Club (now the College Key). After Bates, he earned an M.B.A. from the Stanford Graduate School of Business and currently serves on its Business School Fund Alumni Council.
Lance lives in Chevy Chase, Md., with his wife, Tracey Griffin. They have two sons, Logan and Cole.
Michelle Angelone Rosenberg '94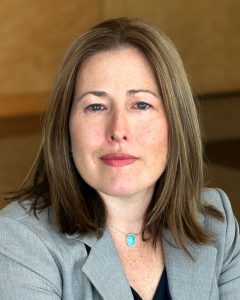 Michelle Angelone Rosenberg is global general counsel and company secretary of Janus Henderson Group plc, a global asset management group headquartered in London. She is responsible for global oversight of the legal and internal audit teams, representing Janus Henderson with regulators and industry groups and serving on a number of management committees including Janus Henderson's Executive Committee.
Previously at Janus Henderson, Michelle was senior vice president, head of legal, North America and deputy general counsel of Janus Capital Group. Prior to that role, she worked at Fidelity Management & Research Co., where she supported various legal initiatives, particularly investment advisory and investment company issues.
At Bates, Michelle was a dean's list student, earning a B.A. in criminal psychology. She went on to earn a J.D. with honors from the University of Florida Levin College of Law. Since graduating, she has stayed involved with Bates by serving as a class agent, Reunion gift committee member, Alumni in Admission interviewer, and volunteer.
Michelle is married to Dave Rosenberg '96. They live in Denver with their two children, Eli and Brooke.
View Comments