The Bates Bobcats are a team — no matter what.
This fall, Bates athletes are being tested like never before, with intercollegiate competition canceled due to the COVID-19 pandemic. Last Saturday, the tennis and soccer programs became the first teams at Bates to hold practices in six months. Other teams have followed suit.
"I feel like during the summer, especially when we heard that we didn't have a season, it really hurt everyone, everyone was really upset about it," said So Kim '21, a women's soccer player from Thornhill, Ontario. "But now getting the team back together, it feels good to be with everyone. It feels good to practice with everyone."
Various protocols are in place to make practice sessions safe for all. Sessions are limited to one hour and to 10 participants at a time for now. Social distancing is a must and masks are required.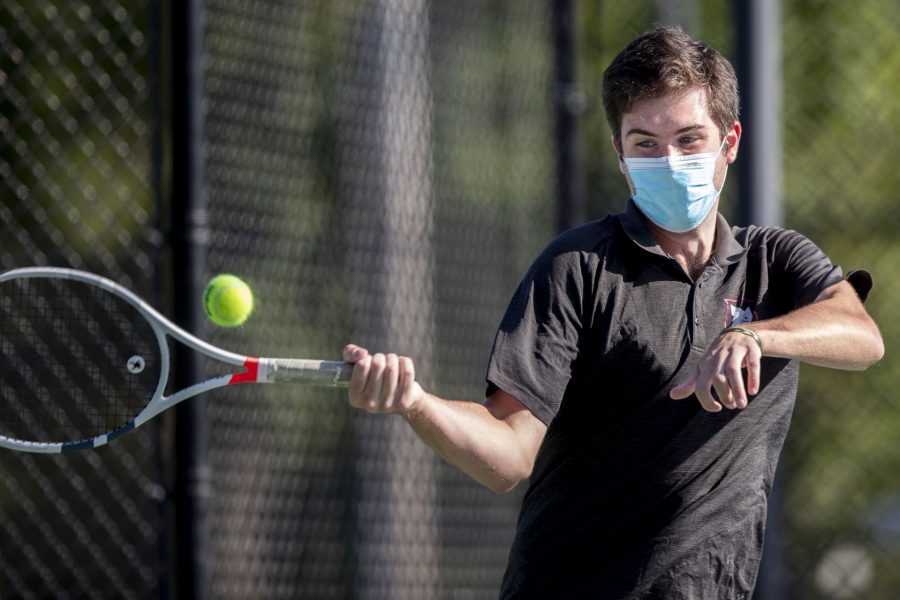 "It's definitely interesting," said Peder Bakken '21, a men's soccer player from Seattle. "The first half hour or so is usually good. And then once the mask starts getting wet it's not as comfortable. But it's the new normal, no complaints. I'm just happy we can be outside and playing again."
Across campus, first-year students are getting to know each other and meeting upperclass students. It's all a bit harder with COVID protocols in place. So this year's Bates captains are more focused than ever on helping first-years get off on the right foot.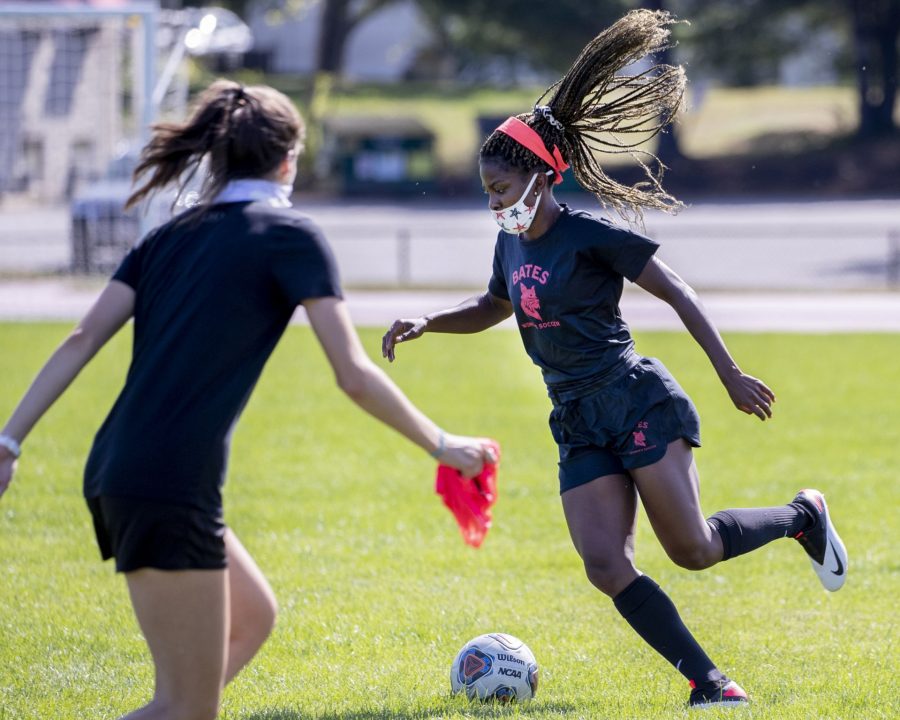 "We definitely contacted the new incoming first-years kind of earlier than we normally would and started a group chat together over the summer just to make sure everyone was on the same page in regards to training and if any first-years had any questions or anything," said men's tennis co-captain Owen Greenwood '21 of Wellesley Hills, Mass.
"We just try to keep the energy up."