A coordinator for the Center for Global Education untangles the logistical knots facing international students trying to come to the U.S. to study.
Dining Services staff members transport food to students who are either on the go, in quarantine, or in isolation.
And a Ladd Library staffer manages low-touch routines at the library.
Whether students are feeling down, or need help getting their feet back on the ground, they get the support they need from Bates staff, whose work helps position students for success in their work with the equally devoted Bates faculty.
Here is our sixth and final installment of portraits of Bates staff members, as well as stories in their own words about how they have responded to the needs of our students during a time of crisis. Totaling 21 staffers, from 19 different college offices, these Bates people rise to the challenge when students need somebody — not just anybody.
---
Todd McCollough and Richard Kelly
Todd McCollough is the college's quarantine and isolation manager, handling direct contact between various offices — Student Life, Facility Services, and Dining Services — and students in quarantine or isolation. Richard Kelly is a catering shift leader for Dining Services, handling meal delivery for students in isolation and other catering needs.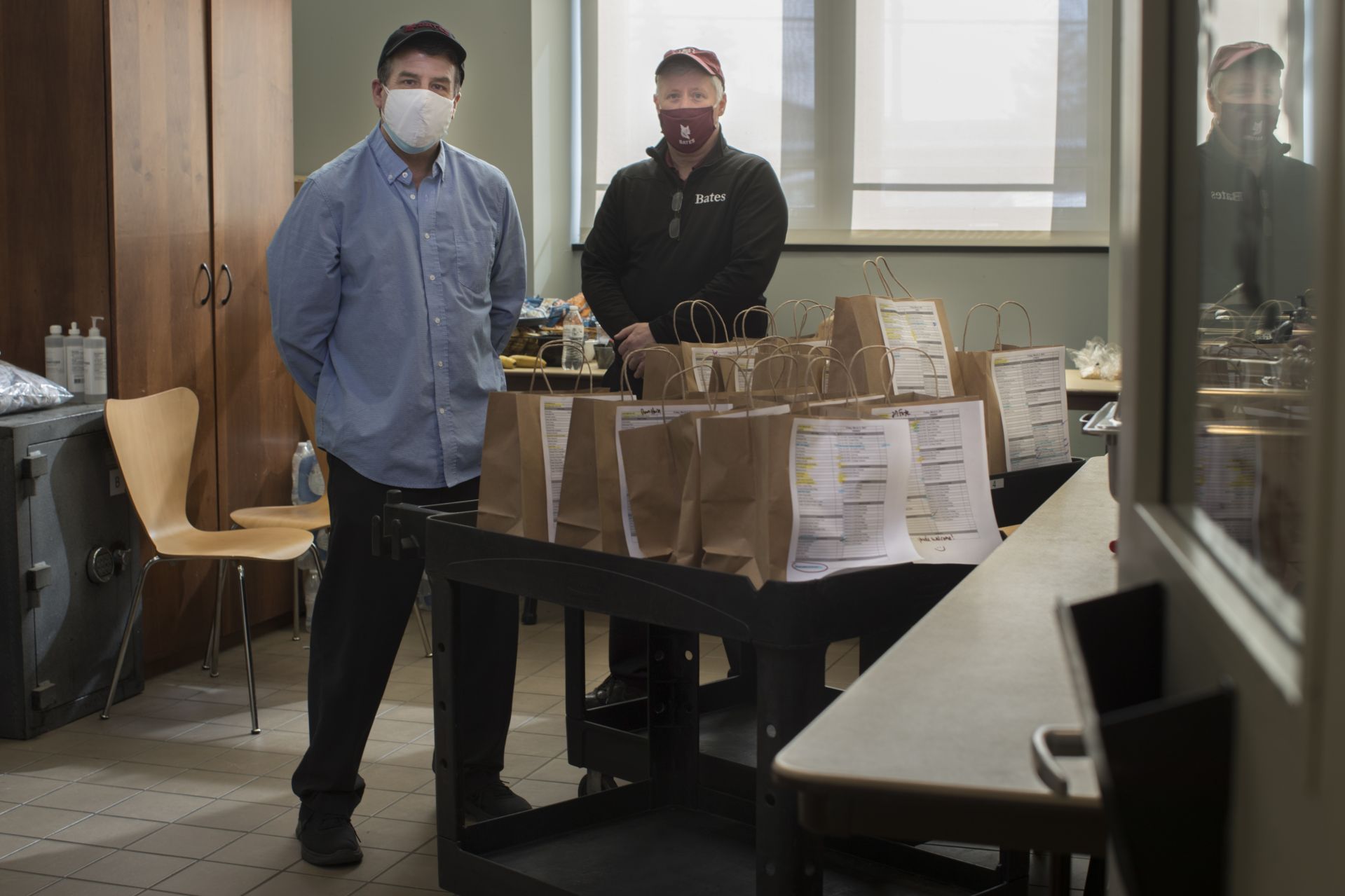 The two of us have more than 80 years of combined experience in the restaurant and hospitality industry. We try to pass that knowledge and caring onto the students here at Bates through the meals we package and deliver to them.
During COVID, it's all about stocking, restocking, and restocking again. Students are not allowed to eat in Commons. All their meals were boxed for them to take outside or back to their rooms to eat.
Some students have been unable to leave campus for well over a year due to the pandemic. Whatever we can do to help them feel at home, through meals, snacks, service, and friendliness — providing that constancy — is so important during this difficult time in their lives. They need something they can count on.
---
Shelley Palmer
A global education coordinator for the Center for Global Education, Shelley Palmer is one of the first people at Bates to get to know international students after they're admitted. She also supports students who engage in off-campus study each year — once in the hundreds, now a few dozen during the pandemic.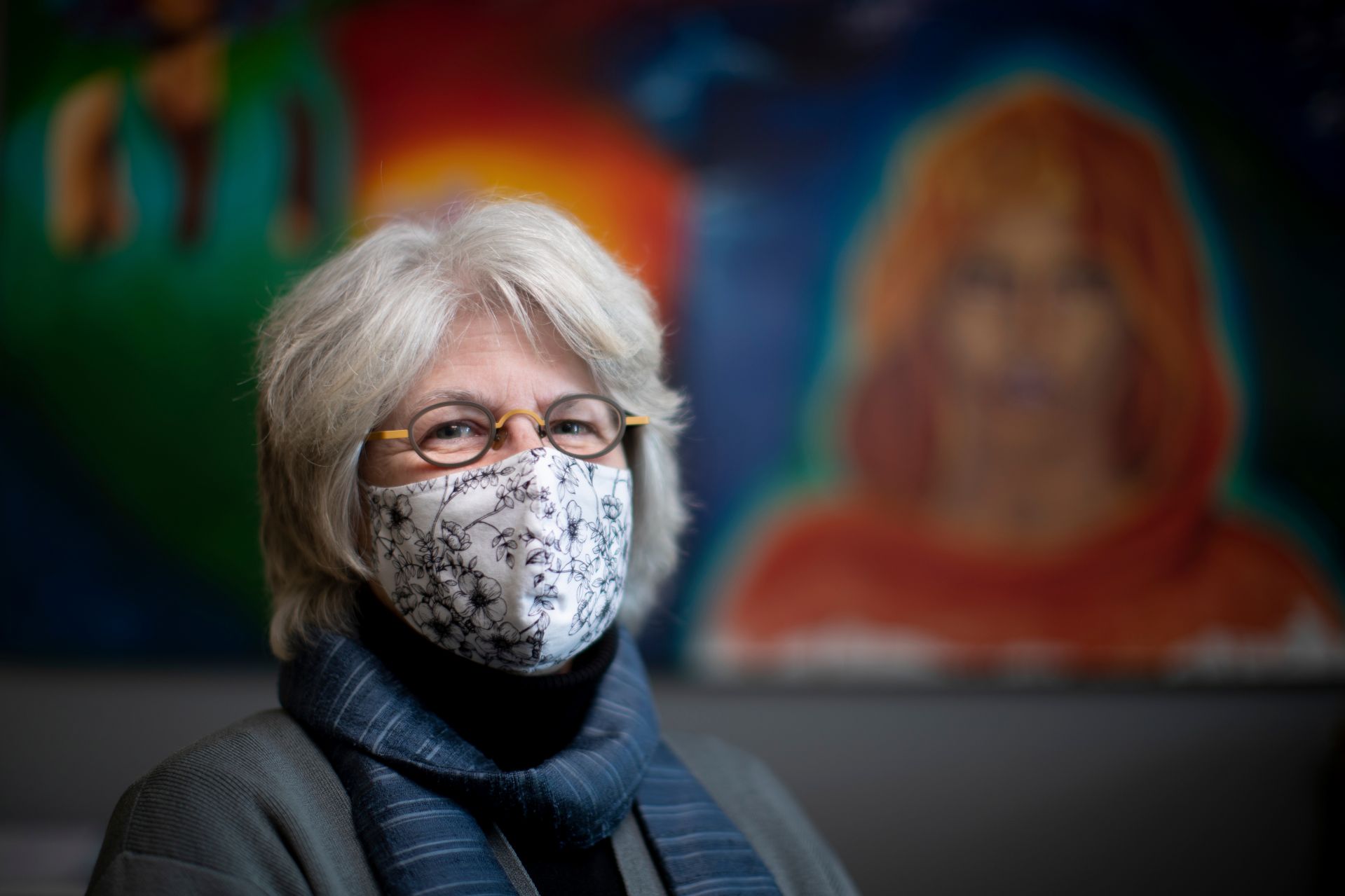 Much of my work is to help provide international students with the government documents and guidance necessary for them to obtain an F-1 student visa and enter the U.S., many of them for the very first time.
My relationship with them extends across their careers at Bates, sorting through the ins and outs of all the issues related to their F-1 visa status, right through the post-graduation work process and beyond. It's wonderful to have these long-term relationships.
COVID-19 has hampered what would normally make entry to the U.S. a fairly smooth experience for international students. Many of our international students who intended to join the Class of 2024 last fall chose to defer their matriculation. For our students, the anxiety caused by these challenges is hard to overstate.
I work with the team here, including Darren Gallant and David Das, the director and assistant director of the Center for Global Education, and Associate Dean for International Student Programs James Reese.
My work includes supporting off-campus study, too, though many off-campus programs have been suspended during the pandemic. David and Darren are constantly finding alternate options for students who are trying to have the experience. But sometimes it just doesn't work out.
We normally have more than 100 students participate in off-campus study in both the fall and winter semesters. Last fall there were 17 studying off campus, and this semester there are 19. It's a stunning contrast, for sure.
---
Brenda Reynolds
Brenda Reynolds is head of access services for Ladd Library, managing the circulation of materials, borrowing from Colby and Bowdoin and within the state of Maine, and helping students access library resources, including reserves and controlling spaces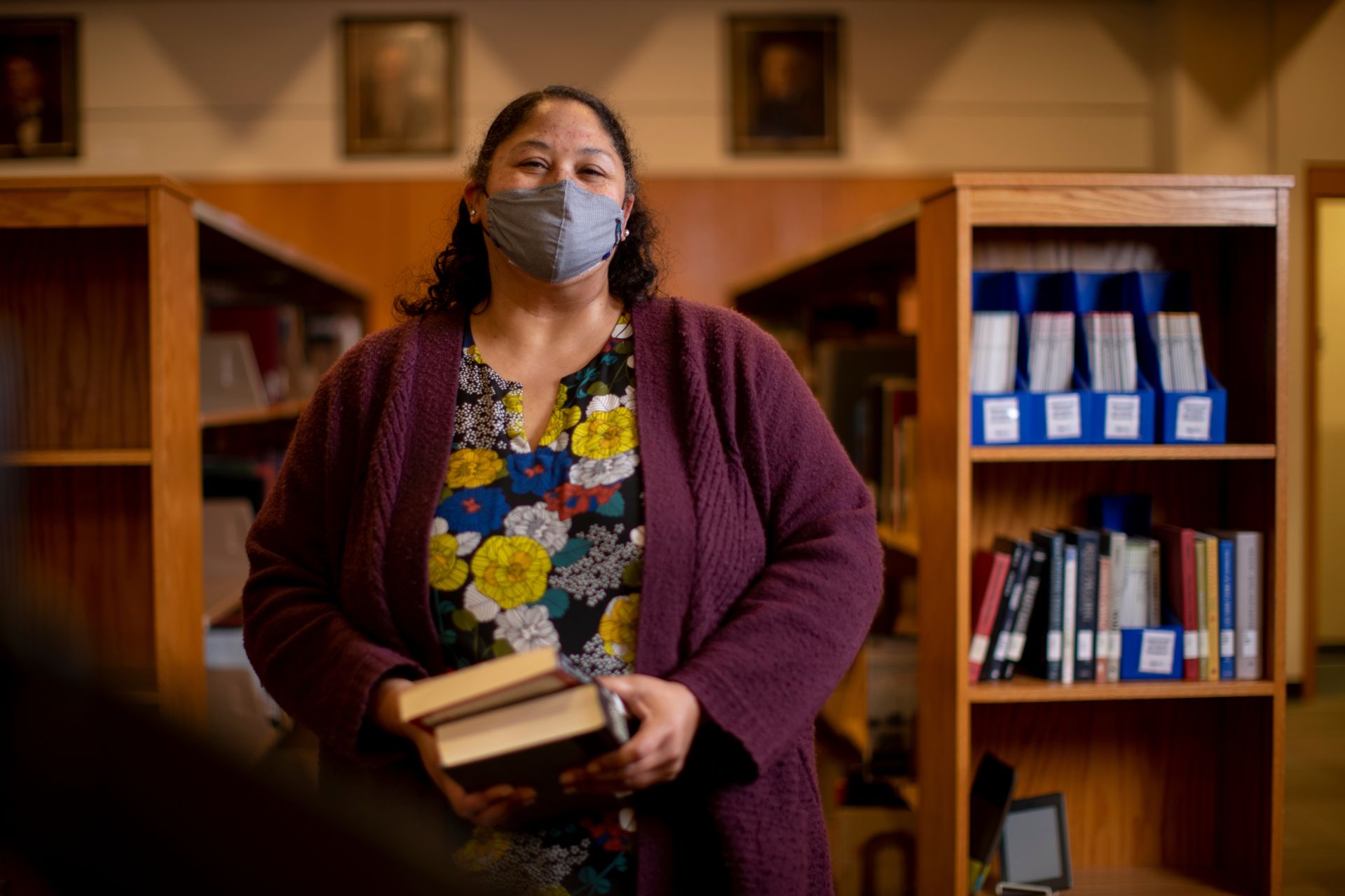 We took out half the chairs in the library because of COVID-19, to reduce density. Because of COVID, the library is more of a locked-down space than an open space.
We have a copy of everything that a faculty member requires for a course. That used to be mostly physical copies, but during COVID it's all scanned or digitized.
Students miss being at the library. At Bates, the library is a hangout place. Since we removed some of the chairs, they have to wear their masks, and it's just a very different vibe for them.
This year, students come in mostly because they're solely looking for something, or just to study. It's like it might be at other libraries!
And we miss having the students hanging out. At Bates, the library is one of the places that a first-year student who hadn't joined a club or activity yet, and hadn't really gotten into coursework yet, could come here and meet other people.
View Comments