Here's the latest roundup of what Bates folks are saying about this and that.
---
"Every now and then you see a vestige of what used to be mixed up with a hint of what's yet to come."
— Chris Streifel, a project manager for Bates Facility Services, about the renovation of Dana Chemistry Hall.
The project started with a complete interior gutting of the building, which since its creation in 1965 has focused entirely on chemistry research and teaching.
The project will conclude with a reimagined building that focuses on science teaching in order to more effectively welcome new students to STEM fields. It will also feature new, flexible classrooms for teaching across all disciplines.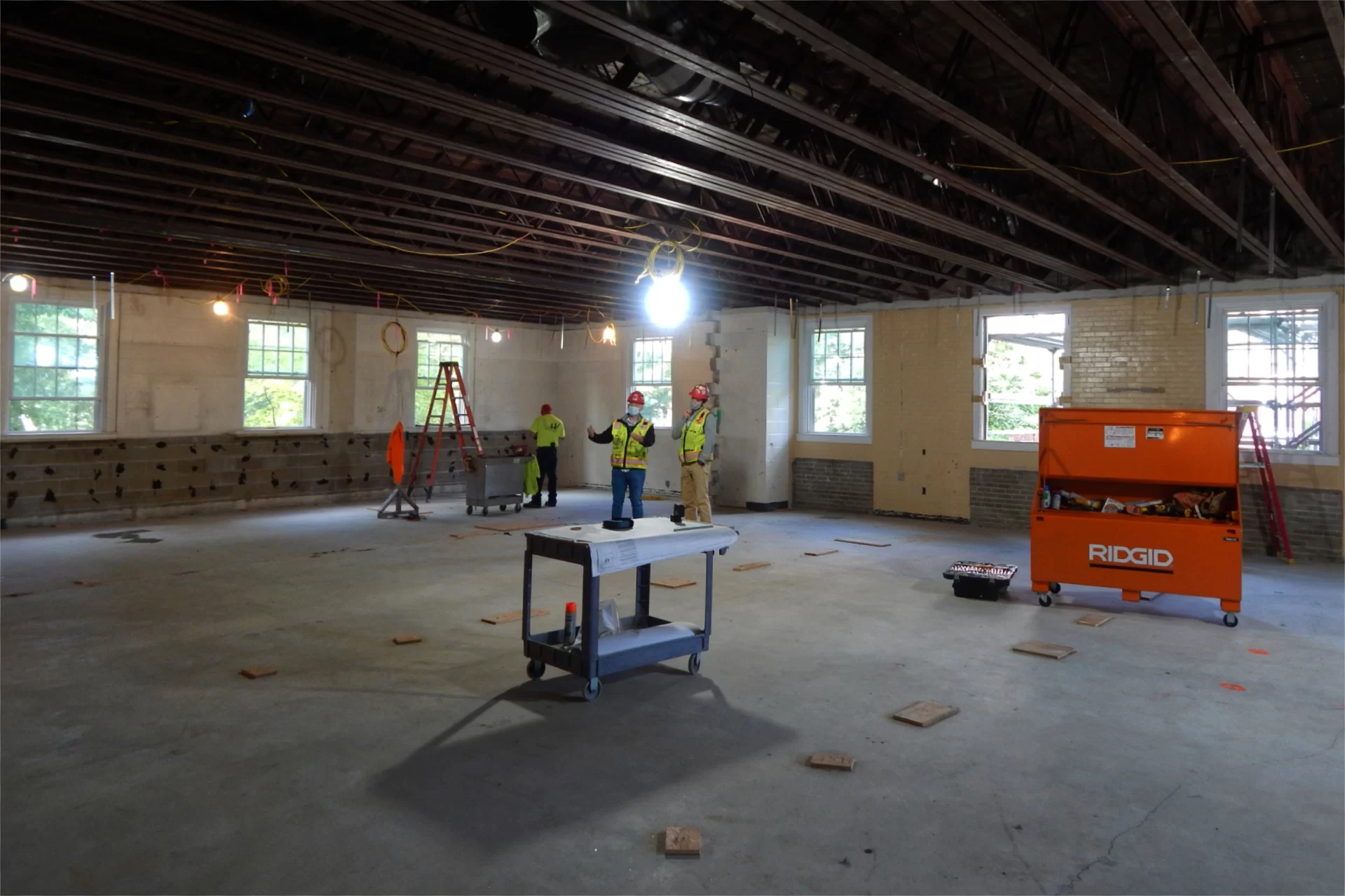 ---
"Of course, these films tell a lie."
— Charles Nero, Benjamin E. Mays Professor of Rhetoric, Film, and Screen Studies, explaining the history of interracial buddy films, such as 48 Hrs. or Trading Places, during a talk celebrating his Kroepsch Award for Excellence in Teaching.
The interracial buddy film genre treats racism as something internal, implying that "ending racism and white supremacy is as simple as Black and white men becoming friends." Racism, of course, is structural and systemic.
---
"I can't afford canvas but I like cardboard so no call for pity then."
— Marsden Hartley, the famed modernist artist who was born in Lewiston in 1877, writing to a friend in 1933 while travelling in the Alps. Hartley was perennially penniless during his lifetime.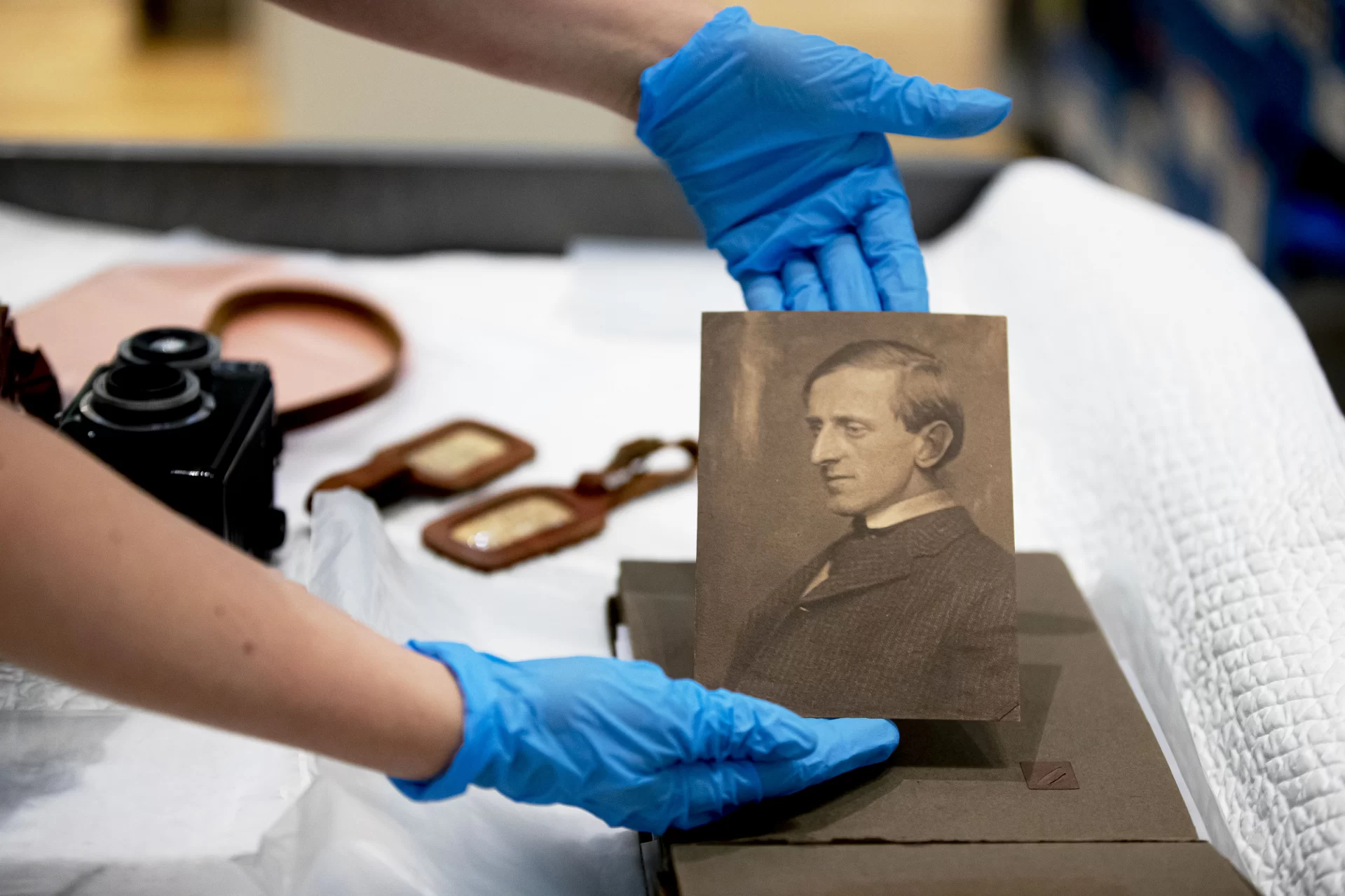 ---
"Too often these students are described in terms of cost, the money needed to enroll them, for example, rather than the incredible lived experiences they bring to campus."
— Jason Patenaude '91, executive director of the Schuler Education Foundation, explaining why the foundation chose Bates to receive a grant of $50 million in financial aid funds for students who are Pell eligible or undocumented: because Bates is recognized for supporting low-income students to graduation.
---
"I felt like the King of England riding through that crowd."
— Interim head football coach Ed Argast, who uses a golf cart for mobility, on the rousing ovation by Bates alumni, parents, and friends as he and the team departed Ellis Oval following Bates' 33–10 victory over Tufts on Oct. 9.
A veteran college football coach, Argast began his coaching career in 1979 as an assistant under the late Web Harrison '63.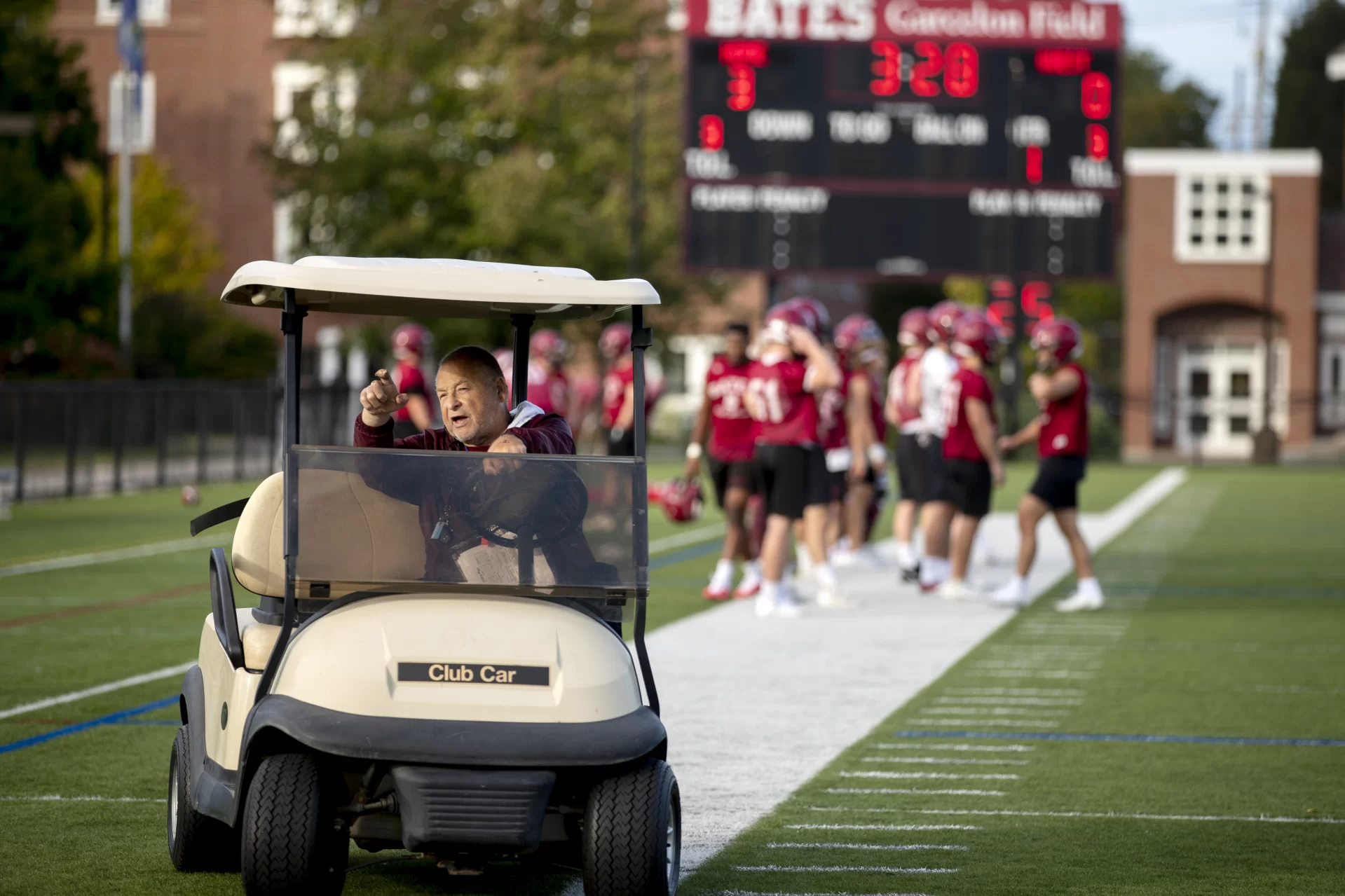 ---
"They provide a perfect platform for beginning to have essential conversations about race and culture with children."
— Professor of Psychology Krista Aronson, founder and director of the Diverse BookFinder, on the power of children's picture books.
---
"Their understanding is often just incredibly skewed. I think my job is to unskew that as much as possible."
— Assistant Professor of History Andrew Baker, who teaches 19th-century American history, on how students, up until they take one of his courses, often have a "skewed" understanding of American history. "There are so many other voices, beyond canonical texts, that can shed light on what's happening in America during the 1800s," he says.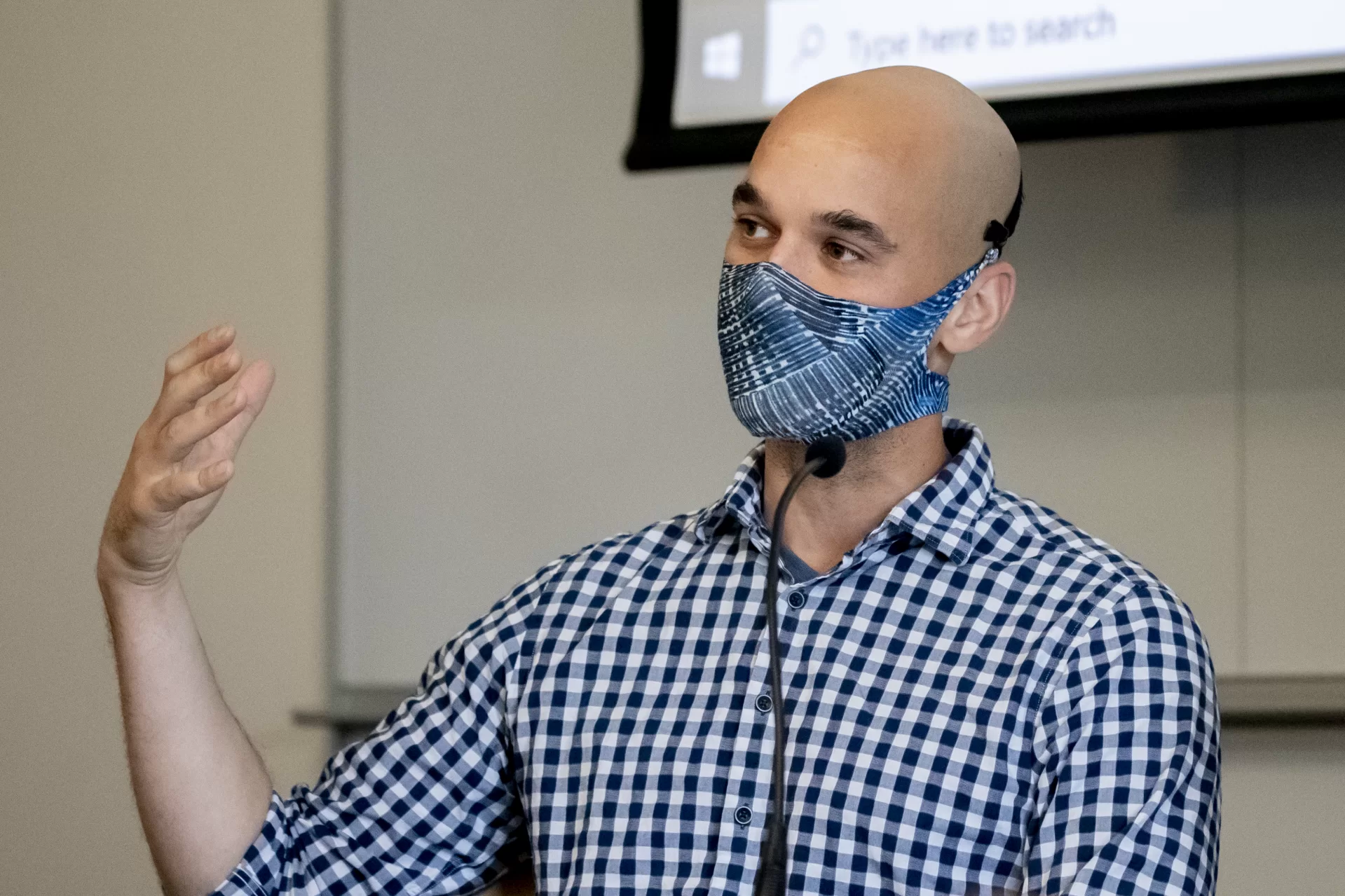 ---
"Walk, don't run."
— Football wide receiver Mohamed Diawara '23 of Philadelphia, describing a pass route that yielded a 49-yard touchdown bomb from quarterback Brendan Costa '22 of Westport, Mass.
He strolled the first few steps of the route to trick the defense into thinking that the play would be a run. Part of the trickeration included Costa faking a handoff to running back Christian Olivieri '22 of Hull, Mass. The defense bit on the ruse — jumping forward — which was Diawara's cue to take off at full speed, getting behind the deep safeties for the TD.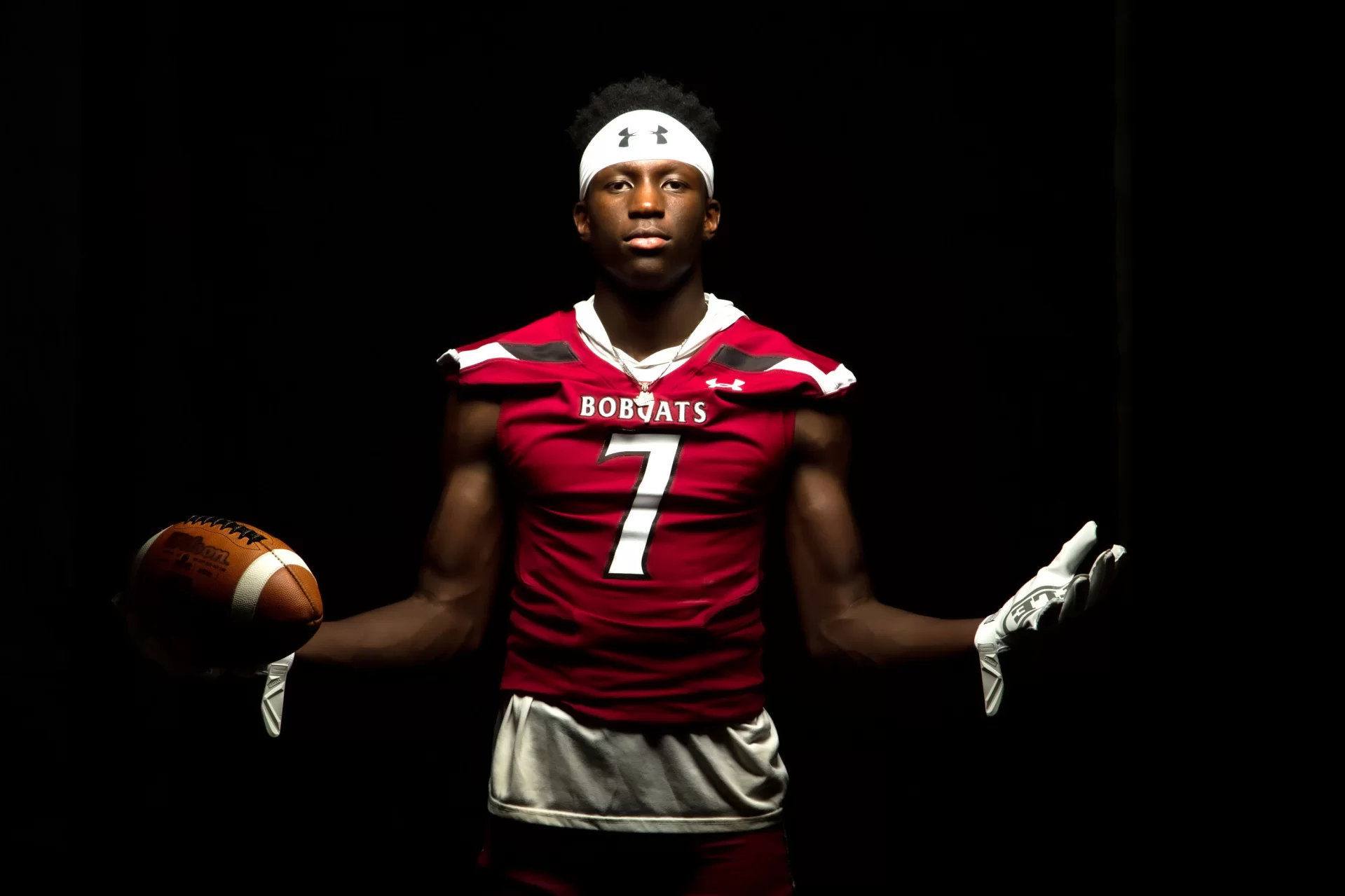 ---
"I like to keep it a work-free zone."
— Aidan Richman '24 of Portland, Maine, as he relaxed on the Historic Quad near the Peter J. Gomes Chapel, saying he prefers not to do coursework outside.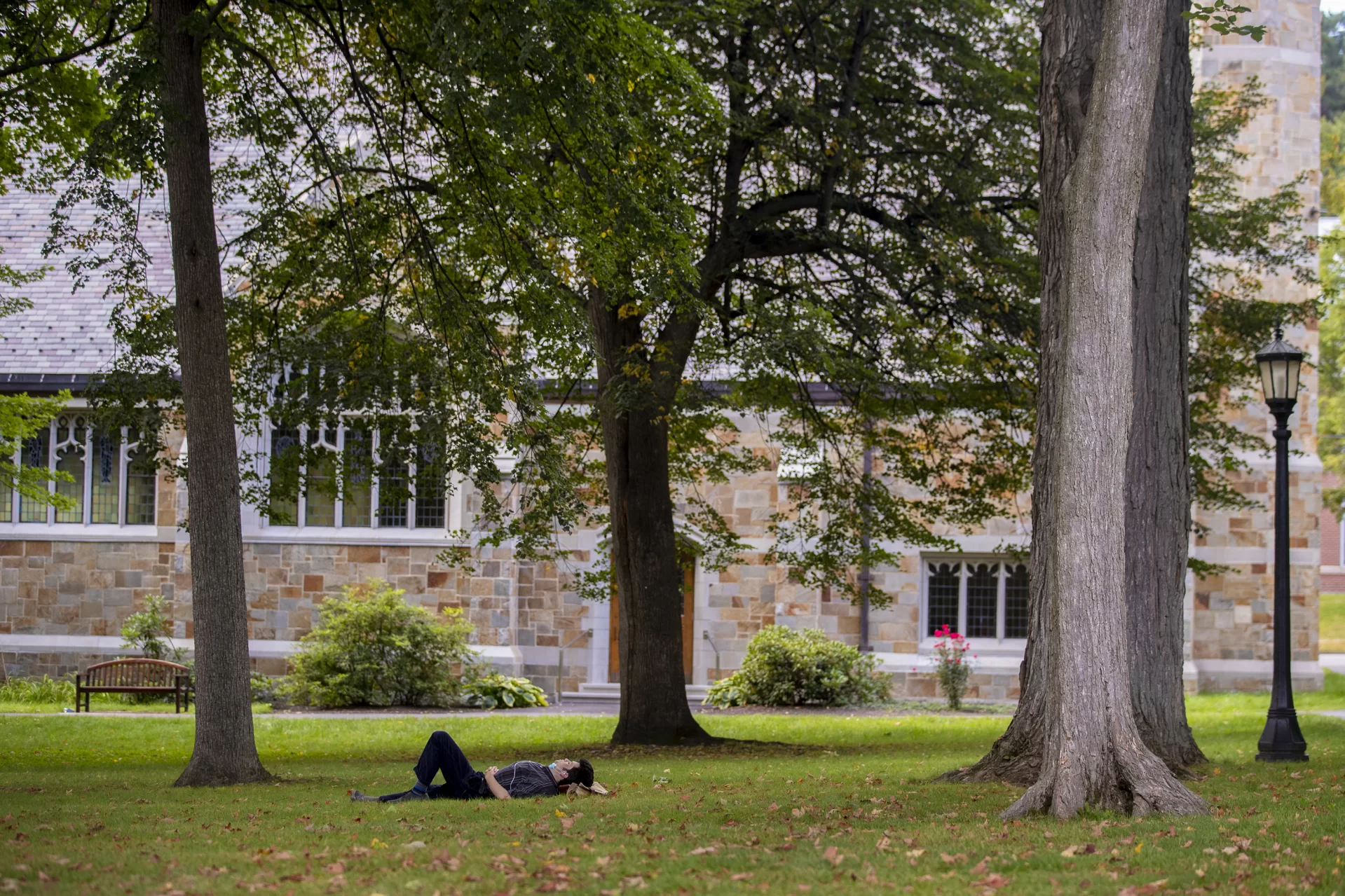 ---
"Through the fog of my overactive, post-9/11 imagination, I saw him as Middle Eastern. And I'm ashamed to say I saw him immediately as a threat."
— Michael Sargent, associate professor of psychology, in a story he told for a 9/11 edition of Stories from the Stage, about confronting his biases while on a plane flight from Boston to the Midwest for a wedding, and seeing a fellow passenger as a terrorist threat.
---

"Try to stop holding fast to the things that got you here: the narrative that you are pre-med, or will major in history, when you haven't even taken your first college course."
— President Clayton Spencer's advice to first-year students at Convocation, urging the new students to use college as a time to disrupt the existing narratives of their lives, "the identities that have defined you throughout high school."
Instead, "think of these next four years as a time to try new things, to step back and broaden the frame. As the poet Rainer Maria Rilke put it, 'The point is to…live the questions now. Perhaps you will then gradually, without noticing it, live along some distant day into the answer.'"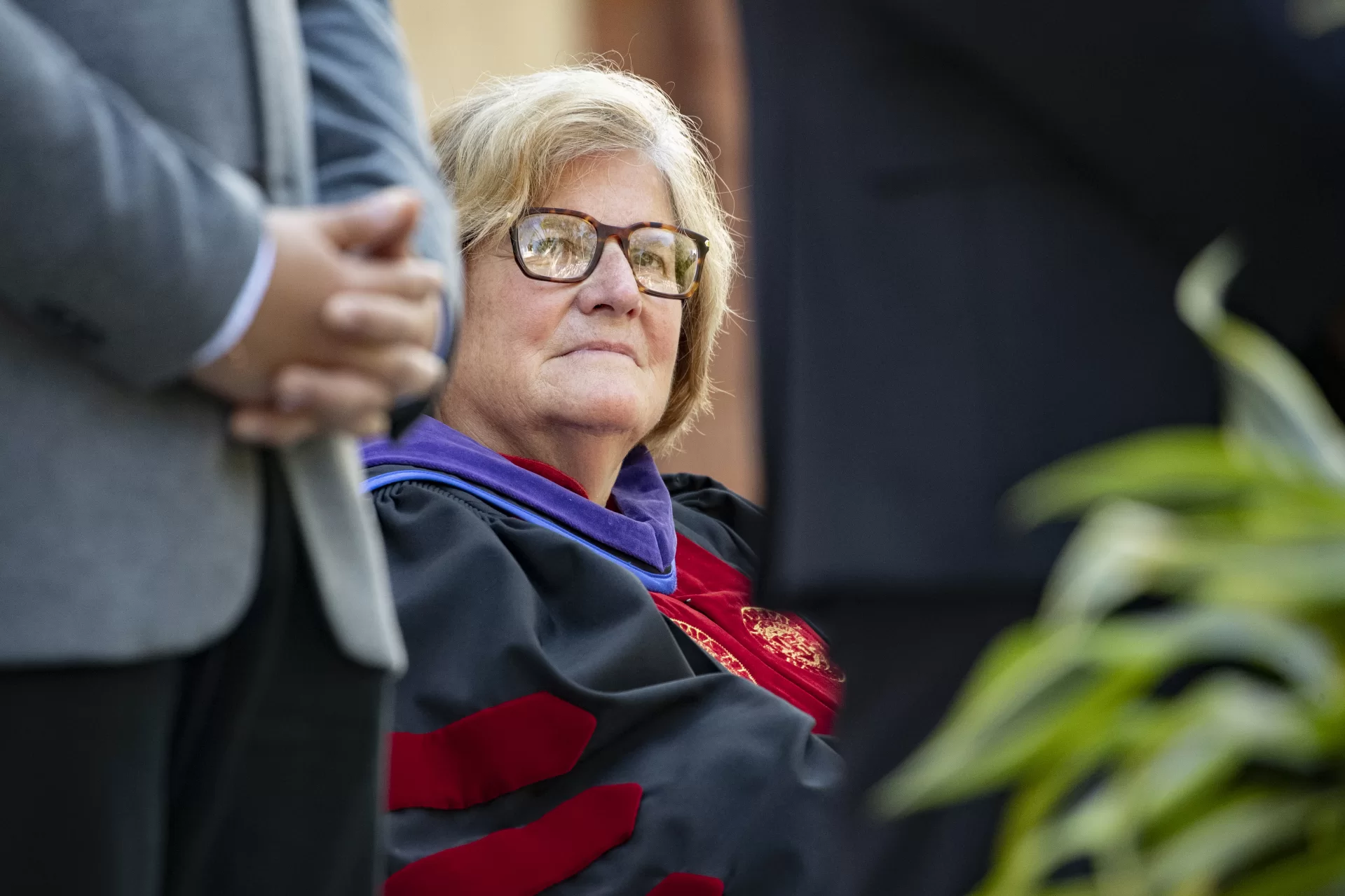 ---
"Those are not emotions that I was ever expecting to have at this time."
— Rachel Carr Goodrich '90, describing her feelings of joy after Bates friends came together to fund the Peter M. Goodrich '89 Memorial Scholarship Fund, in memory of her husband, who died on 9/11 aboard hijacked United Flight 175.
"There's been so much joy in connecting with everybody, making this happen: a collective group of friends, honoring someone we all love and helping future Bates students," says Rachel.
View Comments