The god of vegetation, wine, partying, madness, and theater is back, brought to life on the Gannett Theater stage in Hurricane Diane, a play by Madeleine George and directed by theater major Kush Sharma '23 of Delhi, India.
In this interpretation, centuries of industrial growth has pushed nature to the fringes of society, and Diane — actually the Greek god Dionysus — has grown tired of this modern age of pristine lawns and suburban curbs and cul-de-sacs.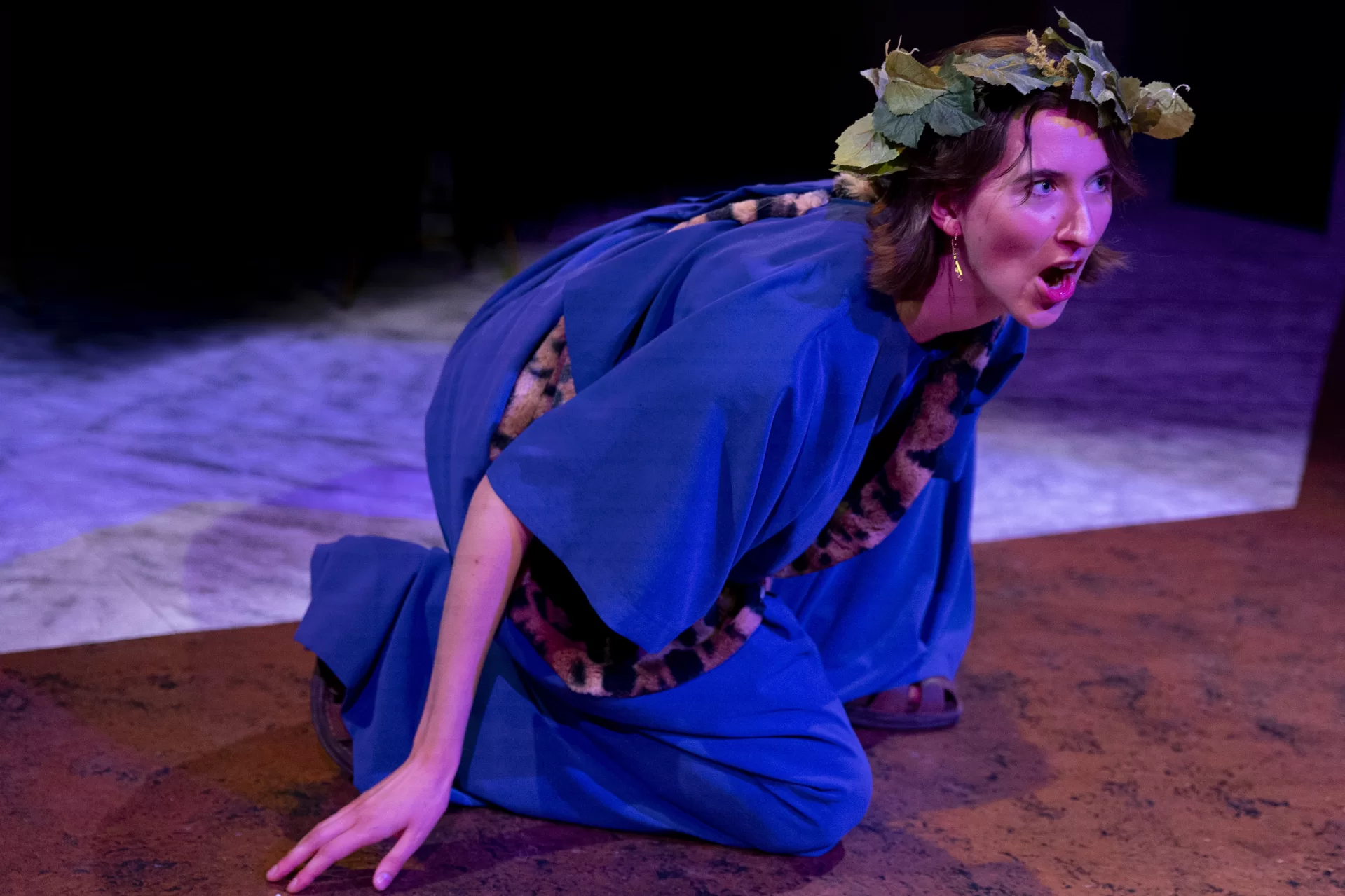 She decides to look for new followers in an unassuming place: Monmouth County, N.J., where she has pinpointed four women looking for landscaping help, and maybe a little something more.
As she attempts to win the women over by plying them with promises of paw-paw trees and fragrant gardens, Diane grows more and more impatient with the slow progress of her mission — and impending storms beating at their doors.
For Sharma, who is directing the play as part of his honors thesis in directing, the sense of urgency reflects the immediacy of climate change, one of the main focuses of the narrative.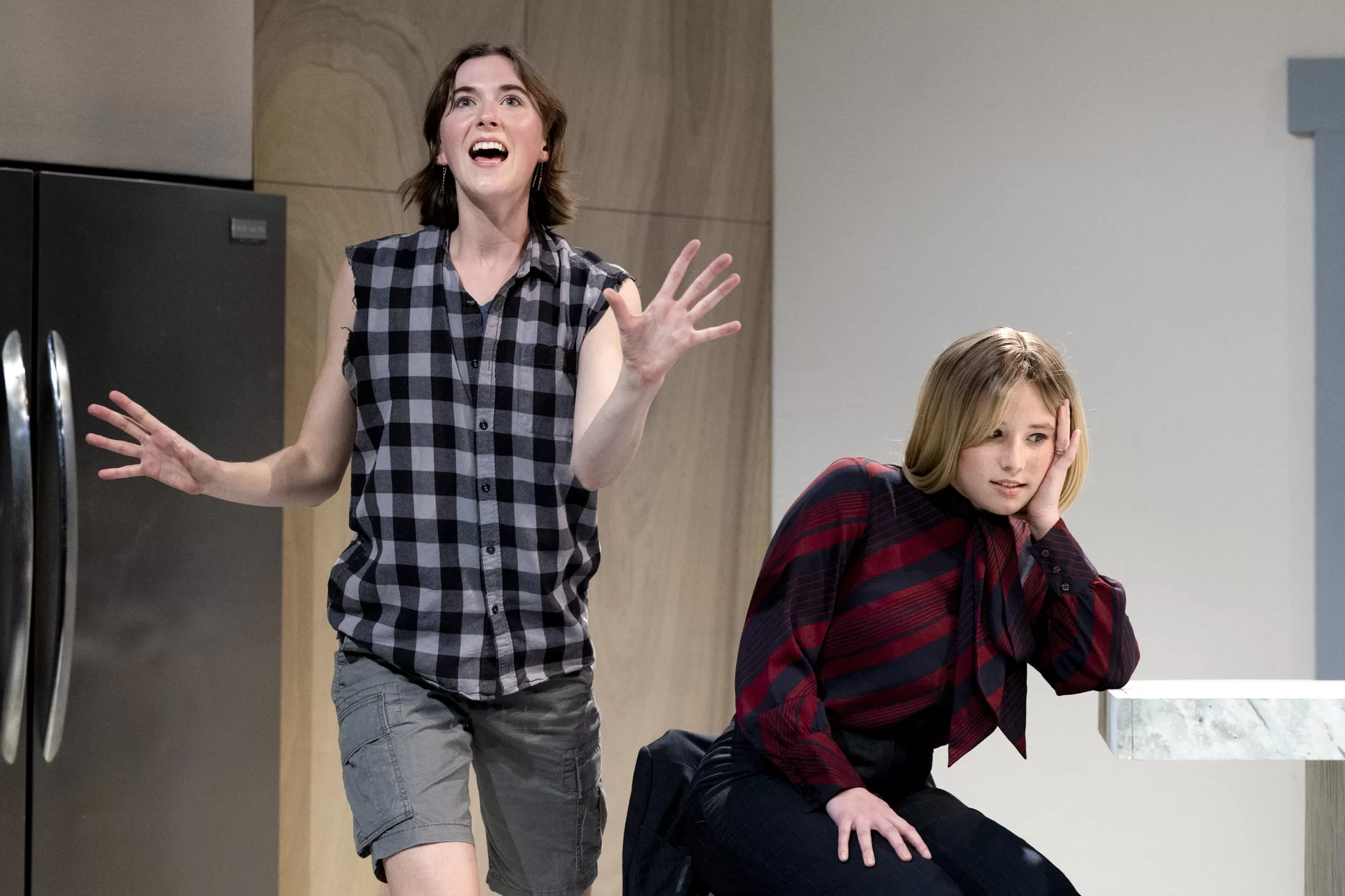 While taking a course taught by Tyler Harper, an assistant professor of environmental studies, Sharma recalls talking about how people get overwhelmed when confronted with all the statistics and facts about climate change.
"People have a response, which is to run away from it," he says. "But then we talked about how art is able to bridge that psychological dissonance, able to get people to really think of climate change in a way which is like, 'Okay, it's happening, it's real. People are getting affected by it and I can be a part of the change. I can effect change."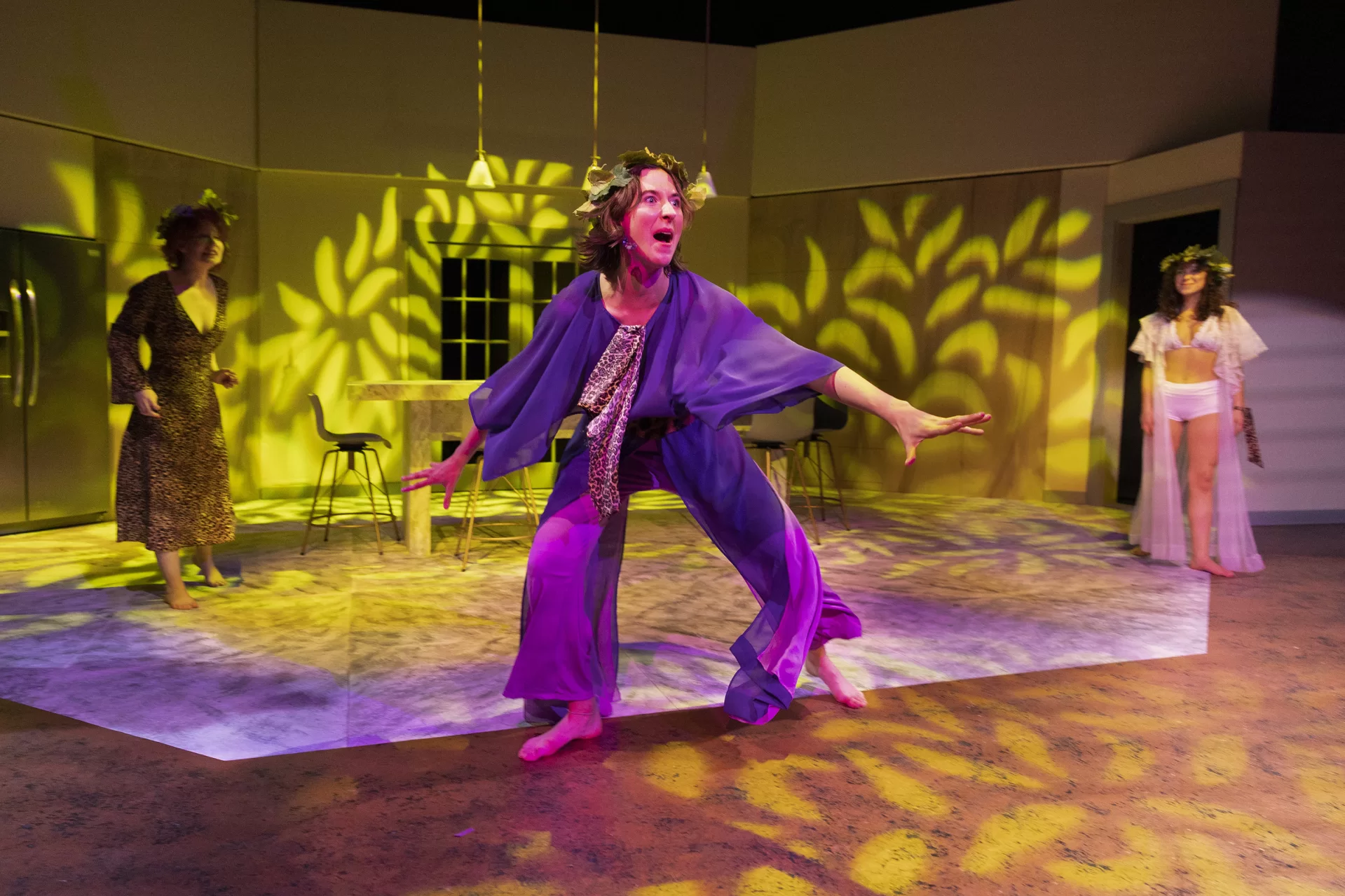 Collaboration was the word running through Sharma's mind while directing the play, even as he tried to find the balance between creative collaboration and having "too many cooks in the kitchen."
At the core of the production, he says, are "three C's: collaboration, caution, and care. And with those three pillars we embarked on the rehearsal process," said Sharma. "I have a vision for the show, but we can chat about it, we can tear apart, build something new from scratch. There are options."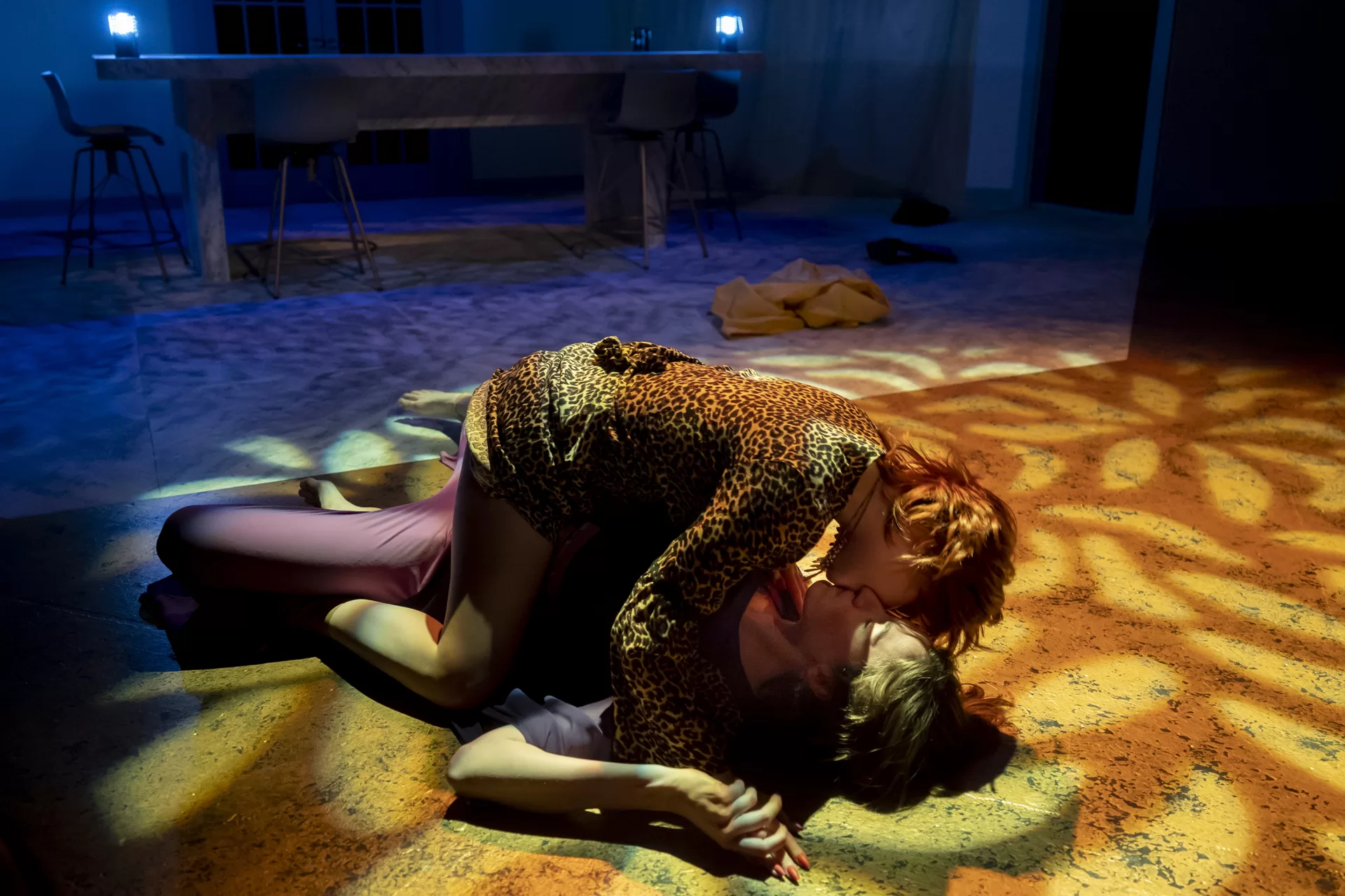 Greek and Roman mythology is full of tales of sexual coercion and worse. In directing the interactions between his actors, Sharma sought to ensure that the cast and crew felt safe at all times, so the Department of Theater and Dance worked with Laura Rikard, an intimacy coordinator from Theatrical Intimacy Education.
The meetings and discussions gave the cast and crew the "ability to have a conversation, a collaborative exchange," Sharma says, where they could express their level of comfort with the choreography and suggest changes freely.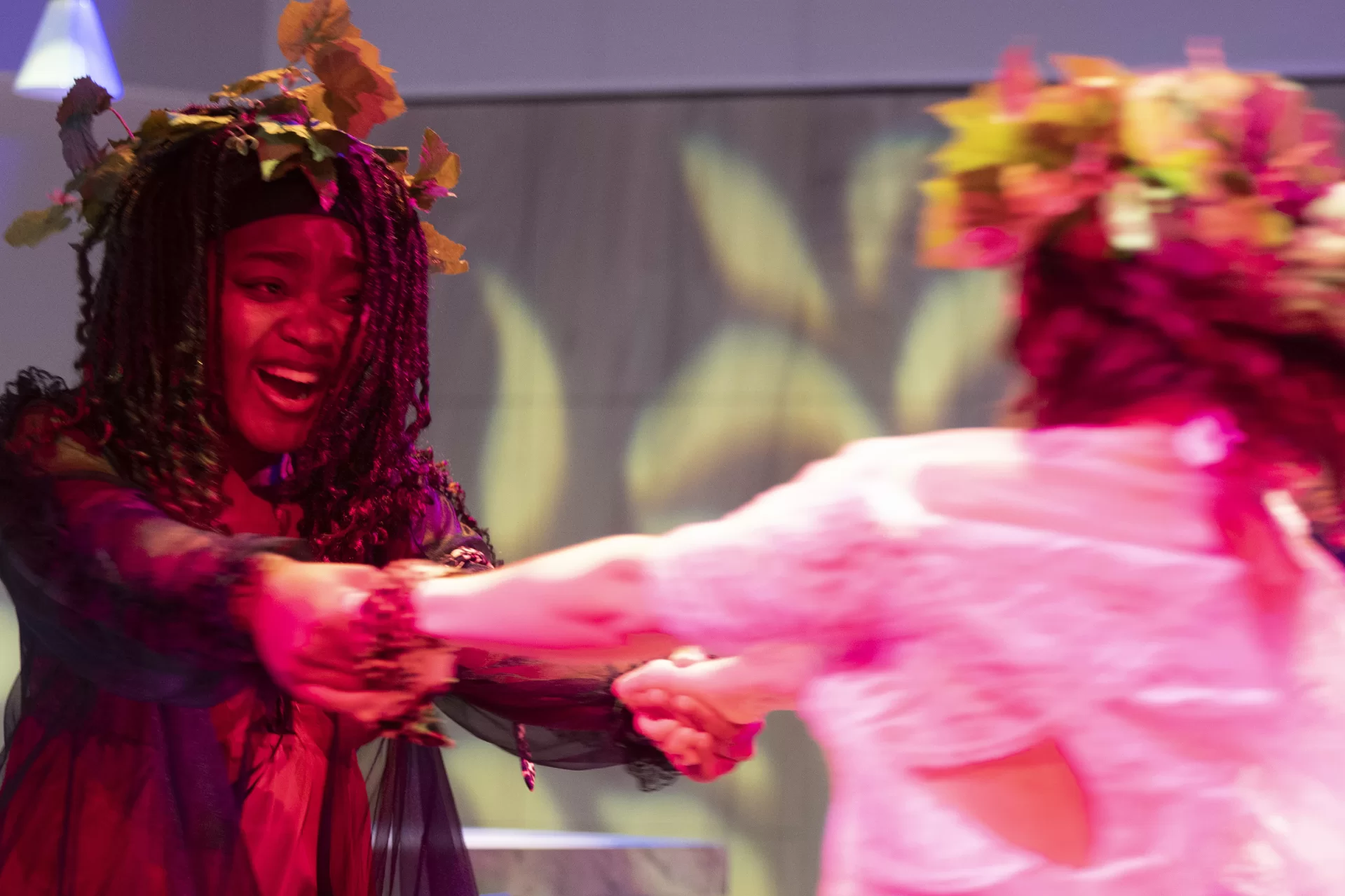 As part of the production, Sharma worked with the Office of Intercultural Education and SPARQ to hold a pre-show discussion, and a post-show faculty panel is set for Nov. 9, featuring faculty from four departments; Charles Nero, Benjamin E. Mays '20 Distinguished Prof of Rhetoric, Film, and Screen Studies; Katie Adkison, an assistant professor of English; Lauren Ashwell, an associate professor of philosophy; and Lisa Maurizio, a professor of classical and medieval studies.
Sharma wants the audience to leave with "more questions than answers": questions about the environment, about patriarchy, and about social structures.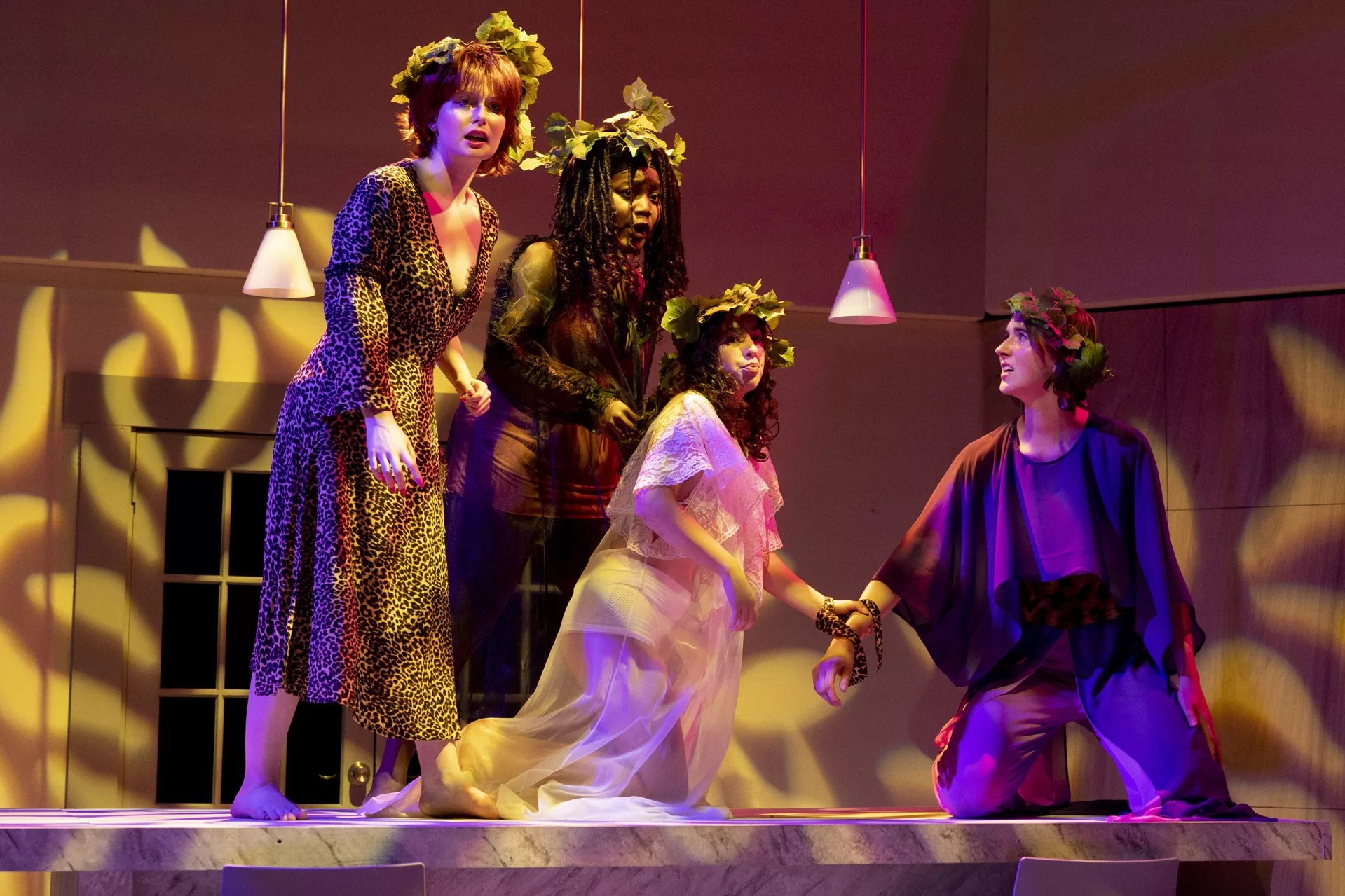 "And if you're leaving with more questions than answers, then try to figure out answers to some of those questions," advises Sharma.
"Yes, it's more work for you, but then again, this is not the kind of show that you come, you pay, you watch, you laugh, you go home, you go to bed. We're not trying to do that. We're not trying to take that road. This is a different road."