Resources for Academic Research and Scholarship
A collection of Bates resources supporting external grant writing and submission.
Partnership between the Office of Sponsored Programs and Research Compliance (SPaRC) and Information and Library Services (ILS) ensures questions about conceptualizing and drafting your research data management plan (DMP) are productively addressed. If you have questions about available data management resources or compliance with requirements for federal granting agencies, this is your resource.
A high performance computing cluster (HPCC) created with the support of startup funds from Professors Jeffrey Oishi and Aleksandar Diamond-Stanic and envisioned as a resource to support the curricular and scholarly needs of all Bates faculty, students, and staff.
Academic Research File Storage
Etna is a network-based collaborative file storage system available to Bates faculty and academic staff. With Etna, you have the option to share files with selected members of the Bates community using a simple web-based request form.
G Suite Academic Edition Team Drive
Google Team Drive is a third party, cloud based storage solution that provides the ability to share files with off campus collaborators.
Created in 2020, OURRstore is an NSF-funded digital tape archival file storage solution hosted by Oklahoma University. OURRstore provides extremely cost effective (~$10/TB/copy) redundant storage of "write once, read never (or infrequently)" archived data.
A location in the Bates institutional digital repository available to make your research products available for discovery, re-use and re-purposing.  Created in direct response to the expectations of federal funding agencies for making research products widely and rapidly available at minimum cost to end users.
---
Questions? Please contact: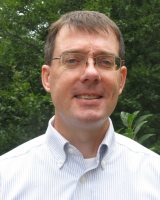 Pete Schlax
Ladd Library 133
207-786-8328
pschlax2@bates.edu
Science and Data Librarian