Etna Collaborative File Storage
Etna – What is it?
Etna is a Bates-hosted collaborative file share that allows you to share files with selected members of the Bates community.  Request for access is provided via a simple web-based form.  Etna comes in two flavors:
Etna | Scholarship provides all faculty with permanent, secure, and redundant storage of digital data related to their scholarship.  This is the primary resource for long term storage of scholarly research data at Bates.
Etna | Classes provides classes with ephemeral (contents are deleted following the end of the semester) network storage and provides directories for students, faculty, and the class group as a whole.  Because these files are deleted after the end of the semester, you must migrate files you want to retain to a permanent storage option within 6 weeks of the end of classes.
Etna – Frequently Asked Questions
How are the contents of the Etna collaborative file share backed up?
Etna files are backed up nightly and these backups are kept for 30 days.  Each file backup is initially made to a Cohesity backup server located in the same computer as the original files.  The backup is then replicated to two additional locations.
How do I make a request for space in Etna?  How do I submit a change request?
You can make requests for new space or for modification of existing Etna | Scholarship and Etna | Classes directories (e.g.  add/remove collaborators or change access level) using the appropriate web form link below.
Because these forms are used for change requests, we've created a simple page with just these two links for bookmarking.
Can you tell me more about Etna | Scholarship?
An Etna | Scholarship directory can be set up with sub-directories (or "folders") for all of your Bates faculty collaborators, support staff and student researchers.  As owner of your Etna | Scholarship directory, you have access to everything in it and can request different permission levels for collaborators, staff and students.  Having students use this networked space to store their data simplifies access and archiving of these data for you.  When students leave a project, their access to the resource can be rescinded while your access remains unchanged.  Also, because these data are backed up, it is possible to recover things that have been removed or deleted unintentionally.
Can you tell me more about Etna | Classes?
Etna | Classes directories can be created for courses that will generate large amounts of digital data.  Courses involving collections of images, sound files, and lab data (GIS data, compiled field data and notes, etc.) would all be good candidates.
The internal structure of a class directory is comprised of a group folder and individual folders for you and each of the students in your course.  Student folders are created automatically from lists taken from Banner.  The folder list is periodically updated, so that folders are automatically created for students who add the course after it has started.  You have access to everything in your "classes" directory.  Individual students can only access their own directory and a common folder accessible to everyone with permission to access the class directory.
How can I access my Etna files while on campus?
Files can be accessed from any computer logged on to the Bates network through an ethernet or Bates Secure wireless connection.  You can find step-by-step directions for access using either Windows or Mac operating systems here.
How can I access my Etna files when off campus?
Off campus access to Etna is limited to Bates faculty and academic staff and is provided via either:
Note that VPN access is only available on Bates College owned computers.  Please contact Bates College Computer Help Desk for more information (email: helpdesk@bates.edu or telephone: 786-8222).
How can I map Etna directories to my computer as network drives?
Note that you will only be able to connect to these mapped directories from Bates network or via VPN installed by the Bates College Computer Help Desk on a Bates owned computer.
---
Questions? Please contact:
Pete Schlax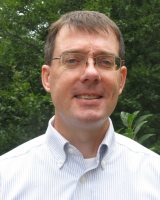 Ladd Library 133
207-786-8328
pschlax2@bates.edu
Science and Data Librarian