Leavitt HPC Cluster
Leavitt – What is it?
Leavitt is a high performance computing cluster (HPCC) named in honor of Henrietta Swan Leavitt (left), an American astronomer whose discoveries at the turn of the 20th Century helped shape our understanding of our expanding universe. 
Constructed at Bates in the fall of 2016 with the support of startup funds from Professors Jeffrey Oishi and Aleksandar Diamond-Stanic, Leavitt has been designed as a community-based resource to support the curricular and scholarly needs of all Bates faculty, students, and staff.
While we are already planning for future expansions, Leavitt is currently composed of 11 compute nodes with a total of 308 cores and 1.4 TB of memory. The cluster runs a variation of Linux CentOS 7 and uses the Bright Cluster Management System. For more information about the technical aspects of the cluster, see the Hardware Specs page.
To request access to Leavitt, please see the access request form here. You can also find answers to many common questions and access support documentation on the right menu.
---
---
Questions? Please contact:
Kai Evenson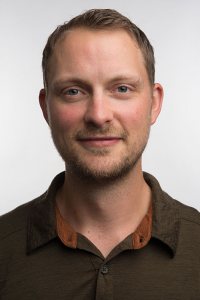 Pettengill G19
207-786-6460
kevenson@bates.edu
Manager, Imaging & Computing Center
Senior Academic Technology Consultant