Leavitt HPC Cluster
Leavitt – What is it?
Leavitt is a high performance computing cluster (HPCC) named in honor of Henrietta Swan Leavitt (left), an American astronomer whose discoveries at the turn of the 20th Century helped shape our understanding of our expanding universe. 
Constructed at Bates in the fall of 2016 with the support of startup funds from Professors Jeffrey Oishi and Aleksandar Diamond-Stanic, Leavitt has been designed as a community-based resource to support the curricular and scholarly needs of all Bates faculty, students, and staff.
As of Fall 2017, Leavitt is composed of 16 Intel Xeon compute nodes with a total of 448 cores, plus an enhanced GPU node running dual Intel Xeon Phi processors, each with 64 cores. The cluster runs a variation of Linux CentOS 7 and uses the Bright Cluster Management System. For more information about the technical aspects of the cluster, see the Hardware Specs page.
Requests for access to Leavitt HPC are made and sponsored by Bates faculty and Academic Staff.  If you are a student seeking access, a faculty sponsor must request access for you.  To request access to Leavitt, please see the access request form here. You can also find answers to many common questions and access support documentation on the right menu.
---
At Bates, high-performance computing is for everyone — not just superheroes
---
Questions? Please contact: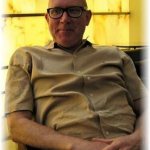 Michael Hanrahan
Coram Library 103C
207-786-6386
mhanraha@bates.edu
Director for Curricular and Research Computing