Reunion FAQs
June 7—9, 2024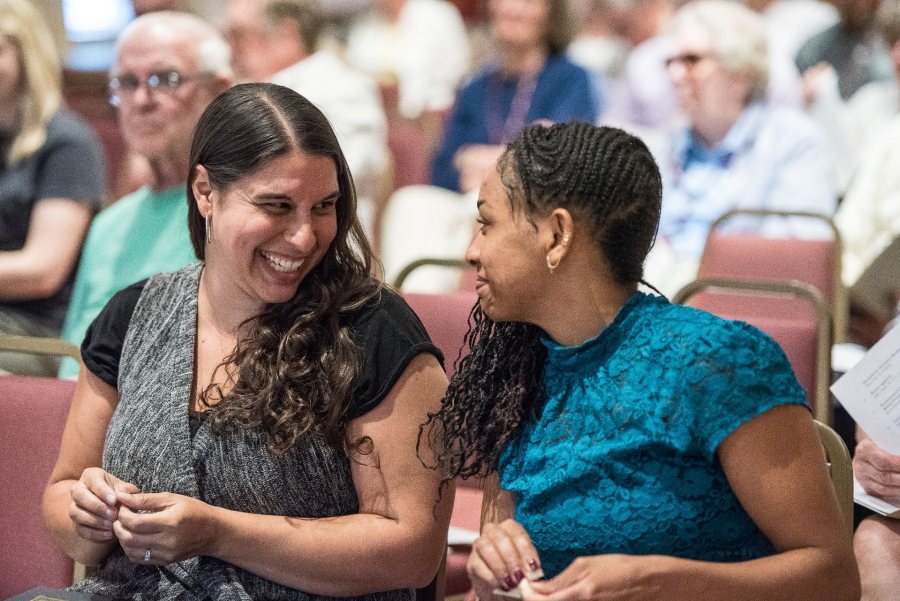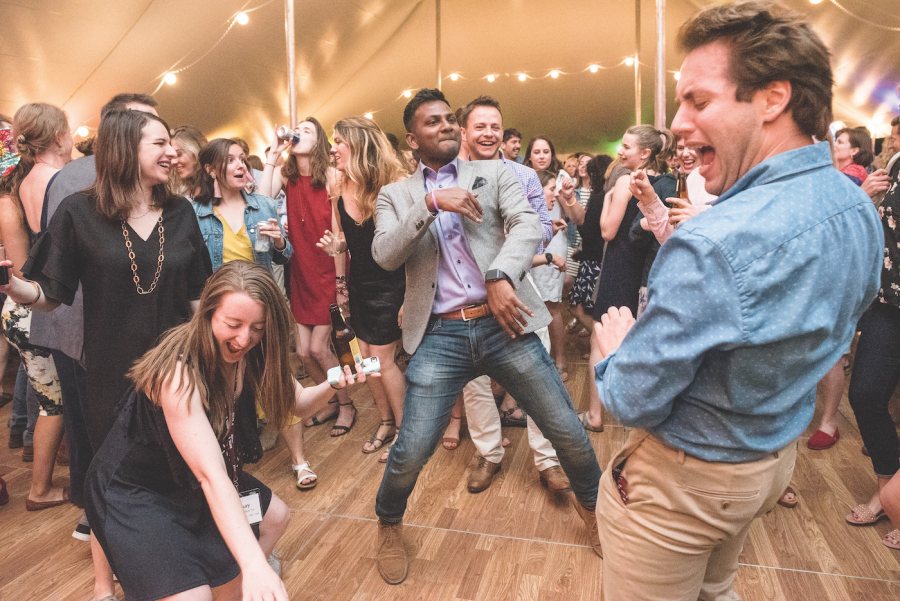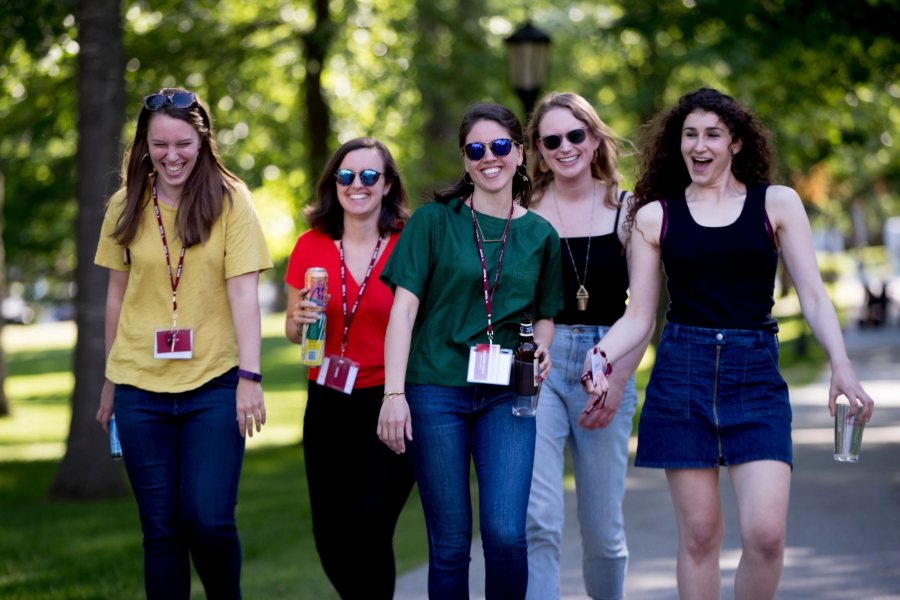 You've got questions, and we have answers to what you need to know regarding Reunion.
REGISTRATION
The deadline for early bird pricing, a 10% discount, is Thursday, April 4, 2024.
The deadline for regular pricing registration is Thursday, May 9, 2024.
Pre-registration is required so we can plan for the best experience possible! After the registration deadline, we cannot guarantee the availability of housing, parade attire, or participation in off-campus activities that require transportation.
No, we don't expect you to pay if you are arriving later in the evening. Sign up for the days you will be attending meals and activities and housing for the nights you will be staying on campus.
COST
The All-Inclusive package includes all meals, drinks, housing, and activities for the entire weekend at a 10% discount.
Day packages include all meals, drinks, and activities for the day(s) selected and housing for each night can be purchased separately during registration.
Bates subsidizes substantial aspects of Reunion Weekend, including housing, meals, and parade items.
It is important to us that Reunion be available to anyone who wants to attend. If the packages are cost-prohibitive, please reach out to reunion@bates.edu and we will be happy to discuss this with you. Unfortunately, assistance is not available for transportation costs.
Yes. We will refund your registration in full up until May 20. After that point, we will consider extenuating circumstances on a case-by-case basis. Email reunion@bates.edu if you need a refund. Please note that Bates will not reimburse travel expenses, so we encourage you to consider the cancellation policies for your travel when you book your trip.
HOUSING
Make the Welcome Center located in Commons your first stop. The Welcome Center will be open:
Thursday: 11:30am-8pm
Friday: 8am-10pm
Saturday: 8am-7pm
Sunday: 7am-12pm

If you will be arriving on campus after the Welcome Center closes, please email reunion@bates.edu by June 5 to coordinate key pickup. Residence halls close at noon on Sunday.
Housing assignments will be made in May after registration closes. Final decisions regarding housing assignments are determined by a variety of factors, including class attendance size and the number of available beds in each residence hall.
Dorm accommodations feature shared hall bathrooms and are not heated or air-conditioned. Towels, bed linens, and a pillow are provided for each twin-sized bed. You might consider bringing the following items: reading lamp, hangers, small fan, and extra pillows or blankets.
If you register with guests, you will be housed with your party. You can make roommate requests on your registration form to share a room with a friend. You can also make requests to be housed in your own room, but near friends. We recommend that you contact your friends in advance so that requests match.
No, dorms have shared bathrooms. If you need to be close to a bathroom, please note that as a housing request during registration. If you require your own bathroom, there are many local accommodations available.
Yes, if you need to be close to an elevator please note that as a housing request during registration.
Depending on the number of family members, you will be assigned one or multiple rooms. For families with one child guest, an extra mattress is typically brought into a double occupancy room. For families with multiple children, you will be assigned multiple rooms next to each other. We are unable to provide pack and plays/portable cribs.
Yes, there are many local accommodations available.
There is a discounted rate at the Hilton Garden Inn Auburn Riverwatch, located at 14 Great Falls Plaza in Auburn. Book by clicking here or calling 207-784-4433 (mention Bates College Reunion 2024) to receive the special room rate of $164/night. The rate is available until May 7 or until the group block is sold out, whichever comes first.
ACCESSIBILITY
Our goal is to make Reunion accessible to all attendees and ensure that everyone feels welcome and comfortable. Alumni requiring assistance should contact reunion@bates.edu by May 1 to make arrangements. We are happy to rent wheelchairs or other equipment locally, to provide accessible rooms, or to assist in other ways.
TRANSPORTATION
You can park in any legal spot on campus. Please follow all posted signs. The largest parking lot is located between Underhill Arena and the Russell Street Track (141 Russell Street). We will have golf carts available to transport guests from the parking lot to the Welcome Center and dorms.
Bates doesn't provide transportation to campus for Reunion, but many alumni coordinate rides and carpool with each other. We have collected information about local transportation options for you.
We don't have a formal list of carpooling options. Your class' Facebook page is a great place to start a conversation about carpooling or you may reach out to your social committee.
REUNION FOR FAMILIES
Yes! Make Reunion a family vacation! We will be offering family-friendly activities, Bobcat Adventures (parent or guardian must be present), throughout the weekend. Check the schedule for details about Bobcat Adventures.
We will also be offering Camp Bates for parents looking for childcare (ages 3-17), on Friday and Saturday evenings. Pre-registration for Camp Bates by May 1 is required to guarantee a spot in Camp Bates.
Camp Bates will be located at Merrill Gymnasium and offers engaging programming for children ages 3 to 17 on Friday (7-11pm) and Saturday (3-11:30pm). Children must be registered by May 1 ($100 per child) to guarantee a spot, as we need to arrange adequate staffing. The program is run by Legacy Childcare, providing professionally trained staff and insured childcare, and you are welcome to check your children in and out of the program to suit your family's needs.
A photo ID is required during pickup. The name on the photo ID must match the authorized person(s) listed on the registration form.
We suggest checking websites like Care.com and Sittercity.com. Bates cannot provide names of local sitters or students. Please note: Care.com and Sittercity.com are private for-profit businesses and are in no way affiliated with Bates College.
GOLF OUTING
More information is coming soon.
The Reunion Golf Outing is open to anyone who wants to play! Alumni, spouses/partners, and your guests are welcome.
PETS
You are welcome to bring your pet to any of the events in the common areas as well as on the grounds as long as it is leashed. Unfortunately, pets are not allowed in dorms. Service animals are permitted. As with all animals on campus, the owner assumes all responsibility for cleaning up after, and any damage caused by the animal. Please read the full policy here. The Hilton Garden Inn Auburn Riverwatch does allow up to two pets (dog or cat only) to stay in rooms for a non-refundable fee of $75. If you choose to stay on campus, you will need to find boarding for your pet.
---
Questions?
We're here to help! Contact us at reunion@bates.edu or 888-522-8371.