Bates Green Innovation Grant
How It Works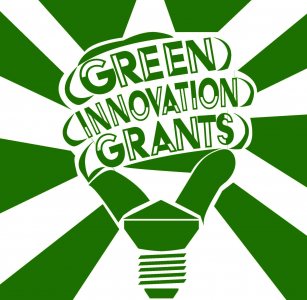 Our new grant program helps the Bates community get involved in sustainability work on campus – Bates Green Innovation Grants. Here's how it works:
1) Identify a problem or something you'd like to see the college change in the sustainability realm.
2) Come up with an innovative solution to the problem.
3) Submit your solution via the form below.
4) The Bates Committee for Environmental Responsibility, made up of faculty, students and staff will award the most creative and impactful solutions money to make their project happen. The funding range per project is roughly $200-$2000.
The Details
The following list of characteristics/criteria will be used to evaluate the strength/fundability of the proposals. We are looking for projects that are:
Sustainable – the project should move the college forward in an area of sustainability.
Innovative – should be a creative yet grounded way to solve a particular sustainability problem.
Impactful – since we have limited funding, we are looking to invest in a project that will give the biggest bang for our buck. Measurable outcomes are encouraged, as well as projects with a favorable return on investment.
Embedded – the project should be embedded within the larger organization, to ensure the success of the initiative.
Autonomous – after it is completed by the recipients, the project should be relatively autonomous, so that it is not drain on staff and faculty resources into the future.
Synergistic – more weight will be given to projects that have a synergistic component to them. For example, infrastructure projects that also include components of behavioral change, outreach, or education will be favored over projects with more one-sided effects.
Collaborative – projects that represent a collaboration between students, faculty and/or staff are encouraged.
Longevity – we want this project to have a lasting effect on the college.
Applications are due November 20th. Projects must be completed or autonomous by: May 25th. Project leads, if they are awarded money, become managers of the project – that is, they get to implement the project themselves – coordinating events, purchasing of items, etc., with support from the Sustainability Office.
Award funding ranges from roughly $200-$2000 per project.
If you have questions, please email Tom Twist at ttwist@bates.edu
Application Form