Bates Clean Sweep
Bates College Clean Sweep Sale will be on Sunday, June 11th 2023 at the Bates Underhill Arena.
Bates College and local non-profit organizations will host the popular "Clean Sweep" yard sale again this year. Doors will open at 8am.
This popular community event, held since 1991, remains one of the largest community tag sales in Maine. Thousands of eager bargain-hunters are expected to attend the sale which, in years past, has raised $20,000 for participating nonprofits, which include John F Murphy Homes.
The bulk of the sale items come from Bates College students who donate an estimated 5,000 items, including dorm room furniture, appliances, electronics, sports equipment, camping gear, rugs, clothing, and kitchenware.
The Bates Clean Sweep yard sale has three goals:
Keep students' used goods out of the landfill
Hold a low-cost yard sale for the people of Lewiston/Auburn
Donate all the proceeds to local nonprofits
In the past, bargain hunters have arrived hours before the doors open for this anticipated sale, so interested residents should plan accordingly.
What is Clean Sweep?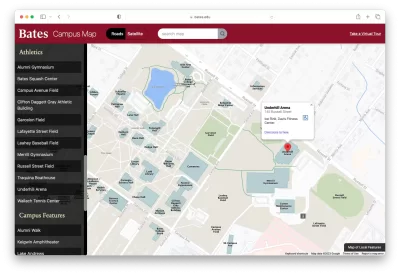 Clean Sweep is a huge yard sale filled with items left behind by students and donated by the college and faculty/staff at the end of the year.
Every spring volunteers from local non-profit organizations help us collect truckloads of donated items from student residences. We clean, organize, and price everything. Then we help organize a HUGE, ONE-DAY YARD SALE, usually in late June. All of the earnings go to participating local nonprofits. Bates raises more than $40,000 for local community nonprofits, proving one man's trash is a community's treasure.
Students, when you're packing up for the summer and find things you no longer need – a comfy chair, a winter coat, a book or two – donate these items to Clean Sweep. We'll reuse them and raise funds for local organizations.