Dear Sustainable Abigail…The Complete Collection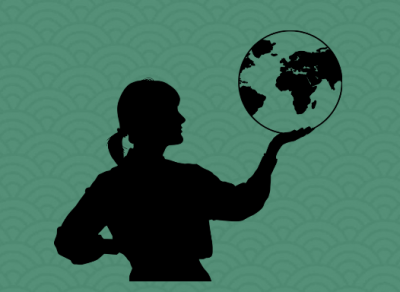 Issue #1: 
published: 10/04/2017
Dear Sustainable Abigail,
I spent a lot of time in High School helping with Sustainability and Environmental Initiatives, but have found since being at Bates that I don't have the same amount of free time to get involved with sustainability here. I still want to chip in wherever I can, I'm just at a loss as to where and how.  If I don't have time to be an EcoRep or join the environmental coalition, what is the best way to help sustainability efforts on campus?
-Just trying to do my part
Dear Just trying to do my part,
You've already made the first step towards a sustainable lifestyle: caring! You are not alone in your feelings, it is hard to fit sustainability into the crazy Bates schedule. Fortunately, there a lot of things you can do to still be a part of the environmental efforts. Everyday you can do all of the little things–turning off the lights in your dorm, unplugging electronics, not wasting food, taking shorter showers, etc. (Check out The Princeton Review's article "15 Tips for Green Living in College" for a more exhaustive list of little things to do https://www.princetonreview.com/college-advice/green-guide/green-living-tips). In terms of participating in the big things, try signing up for the Environmental Coalition listserv and looking out for the EcoReps monthly newsletters; each of these resources has information on upcoming Environmental Events and Rallies that may only demand a day or a few hours out of your busy schedule. One example is an event coming up on Sunday, October 8th that is right on campus: Ecoservice Day! You can join in cleaning up the puddle, trail maintenance on Mt. David, or raking leaves on the quad. All of these activities will then culminate in a massive community leaf jump on the quad at the end of the day! Another example of a way to get involved is the through the Bates Green Innovation Grant, a personal project that you create with the aim to further the college's sustainability in an area of your choosing (energy, waste, water, food, etc.). If your innovative project gets chosen, it will be funded in between $200-$2000 and then implemented. These are just a few ways that Bates students can be empowered on campus to make real changes and sustainable choices, there are countless other ways to participate in environmental action. Ask your peers what they do to make a change; sustainability looks different for everybody, and every little bit helps!
-Sustainable Abigail
Issue #2: 
published: 10/11/2017
Hi Abby!
I am living in Adams this year and I have noticed students putting the trash bags from their room into the larger bathroom bins. I was under the impression that all trash from our room should be placed in a trash room, and definitely not the bathroom. I want to tell people to be conscious of their actions and take the time to place their trash in the correct room, but I do not want to be harsh or rude. How would you recommend I approach this situation in terms of addressing the problem?
-Worried about Waste
Hey Worried about Waste,
This is a very common issue, one that I am so glad you brought up! First of all, you are absolutely right.  It is super important to put waste in the proper receptacles, especially personal trash which is simply not meant for the bathroom trash can. It is always hard to address situations like this, and I have run into this issue myself. Fortunately, there are a couple great resources that can really lend a hand.  First, talk to your JA. It doesn't have to be an accusatory conversation, but instead, by reaching out about this issue, you can open a dialogue on an important topic and bounce ideas off of one another. Perhaps your JA would be able to send out a reminder email, or even hold a program that is waste oriented to get people thinking about their actions. Another way to approach this is through speaking to your custodian, a great person to create a relationship with. I would imagine they are feeling some of the same frustration, so creating a partnership with them would be a cool way to tackle the issue. In general, it's great to get to know your custodians and put a face to the incredibly important work they do, so even facilitating a way to have your custodian meet your floor, perhaps with help from your JA or the Ecoreps, could begin to solve this issue with the bonus of a positive relationship with the people who make all of our lives much better (and cleaner)! The Ecoreps have been working hard to create initiatives for students to create these relationships with their custodians, and would love to help you in any way we can; if you're interested just shoot an email to eoshea@bates.edu and we can get started on this issue together. Thank you so much for bringing up this problem.  It is one that happens campus-wide and is important to be conscious of, as everyone's approach to waste affects our overall sustainability.
-Sustainable Abigail
Issue #3:
published: 11/01/2017
Dear Sustainable Abigail,
I am very confused about where the our food waste goes to be turned into compost once a plate is put on the revolving dish rack. Does it stay on campus? Does it go to a nearby farm? Is it even composted?
Many thanks, Confused in commons
Dear Confused in Commons,
This is a great question! Commons is cool in that it's one of the most sustainable parts of the Bates Campus, a title that the Commons workers work hard to maintain. In fact, they are so successful at sustainability that they divert more than half of the solid waste from ending up in landfill! In regards to tackling food waste, there are three neat elements. Speaking first to your main concern, all of the post-consumer food waste is given to a pig farmer in Poland, ME, (or more specifically, given to the pigs of the pig farmer). However, even before we diners reach the point of having food leftover on our plate, Dining Services tackles the issue of food leftover in the kitchen prep process through a program with a farm in Lisbon, ME. Finally, there is the issue of extra food that made it out of the kitchen but didn't make it onto a plate. This waste is resolved through a community outreach program, in which the extra food is prepared and shared with local homeless shelters and soup kitchens.
As you can see, Dining Services is sensitive to the food waste in Commons every step of the way! Yet, these processes are just the tip of the iceberg in terms of Commons' sustainability. For example, even the packaging of the food purchased is carefully considered to avoid any unnecessary contribution to solid waste quantity. Dining Services tries when possible to buy locally produced products, such as Oakhurst milk, fresh meat, and fresh produce when in season. In fact, Commons is now even a part of the Green Restaurant Association, aiding them in making environmentally-informed purchasing decisions. To find out even more about Commons' contribution to sustainability efforts, you can visit www.bates.edu/dining/who-we-are, or you can sign up on BatesToday to participate in a commons tour offered every Monday.  There are a lot of ways that Bates Dining Services contributes to a more sustainable campus beyond their sensitivity to food waste; we have a lot to thank them for!
Nonetheless, it's still just as important for us to take initiative in our daily actions and join in the sustainability movement on campus. From only the food left on our plates every day, Commons sends the equivalent of 100 full meals to the pig farm. Although the food is used as pig feed, and therefore not being entirely wasted, this is a lot of food that could have been reused in commons or sent to the homeless shelters. So, it's important that we students are only taking as much food as we can eat (the walk from the tables to the servery isn't that long, there's no need to stock up and not eat it all!), and helping Commons minimize food waste as well. Fortunately, No Waste November has just begun, a time when we can all come together as a campus and cut back on waste. Throughout November, the Ecoreps will be having events to increase awareness about the impacts of waste and the importance of sustainability. One such is a showing of A Place at the Table on November 8th, a documentary that explores the affliction and implications of hunger in the United States. Look for Ecoreps tabling to sign up during lunch for this No Waste November event as well as many others!
By being cognizant of our contribution to food waste and waste in general, we are important participants both in Commons sustainability as well as Bates sustainability in general, so let's keep at it together!
Thanks for writing!
-Sustainable Abigail
Issue #4: 
published: 11/08/2017
Dear Sustainable Abigail,
There're still many people who don't turn off the faucet when applying soap/brushing teeth etc. Is it possible to change all the faucet to the kind we have in the new dorms, and at least put up signs to remind and educate people to be aware of their behaviors?
-Thinking about water waste
Dear Thinking about Water Waste,
Thanks for writing! You bring up a really important point, there are a lot of quick and easy behavioral changes that can be brought about both through structural changes as well as education initiatives. The Ecoreps can absolutely help out with making the signs that you bring up, however excitingly you actually have the power to make such structural changes as changing the faucets in different buildings! All it would take is applying for a Bates Green Innovation Grant. These grants are set up to give students the agency to make sustainable changes to the Bates Campus, and entail simply designing your project and then applying by November 17th. The design and application process includes a project description, measurable benefits of project, the implementation and timeline, and an overall budget. If your innovative project gets chosen, it will be funded in between $200-$2000 and then implemented. Your idea about changing the faucets could become a project that you lead, and in doing so, take on your role as an important agent in furthering Bates sustainability.
The Bates Green Innovation grant is a huge opportunity, and may even seem intimidating, but it is quite accessible. Here are some success stories! Last year, one Bates Green Innovation Grant participant proposed hand dryers in JB to confront the issue of needless paper towel waste, and in doing so helped an older building like JB to stay up to date on sustainability. Because of this motivated student and the Green Innovation Grant, every student who lives in JB from hereon out leads a less wasteful lifestyle! Another neat product of a Green Innovation Grant last year was the bike repair station located right outside of the library. The bike repair station was a project proposed by an avid cyclist who combined his experience with bikes and his knowledge of what cyclists on campus needed with an inspiration to contribute to a more sustainable campus with less waste and consumption of bike parts. This station also contributed to a larger narrative of biking on campus, collaborating with the green bike program to change behaviors and make biking more accessible and exciting! These are just two of the countless projects that were proposed and accepted last year, just two of the initiatives that were led by Bates students to contribute to campus sustainability.
With the Bates Green Innovation Grant, you could change the faucets in bathrooms and in doing so start changing behavior and awareness, and become an important advocate for Bates sustainability yourself. In fact, you are already halfway there by writing to Sustainable Abigail! This grant exists because of people like you who care about sustainability and observe where it could be better all around you, and would benefit greatly from your consideration! If you are interested, here is the link to learn more and maybe even apply by November 17th: https://www.bates.edu/sustainability/bates-green-innovation-grant/
In any case, thank you so much for writing, and keep thinking sustainably!
-Sustainable Abigail
Issue #5:
published: 11/15/2017
Dear Sustainable Abigail,
I live on the third floor of a house on Frye street and, up until recently, I've really loved living there. But with the changing weather and the heat being turned on, my room has become a horribly hot place to spend time in. I know that opening my window wastes energy, but if I don't open it then it's so hot I can't bear to spend any time in there (not to mention am far too uncomfortable to sleep!). Nonetheless, I really do try to do my part when it comes to sustainability, so I feel pretty guilty about having to leave my window open. Is there anything I can do to resolve this issue? Or is it a no-win situation?
-Hot and bothered
Dear Hot and Bothered,
I too have lived in many rooms on campus that get unbearably hot during the heating season, and I know how uncomfortable it can be. I also know how frustrating it can be to feel like the only option is to waste a lot energy and open a window. Fortunately, there actually is a solution to this common dilemma! A service that a lot of Bates students don't know about is the Bates Facility Services' work order request process. It's very simple: by submitting a form online to https://www.bates.edu/facility/customer-services/work- orders/ or by calling this number 207-786-6449 and describing your concerns, someone from Facility Services will come by and help you out. In regards to heating, sometime the system itself just needs a mend, and by alerting Facility Services to the issue it can be fixed and/or adjusted in no time! I know what you might be thinking, "Abigail, that sounds like a lot of effort when the window solution is easy and does help me just the same." Yes, this is true, opening a window can obviously cool down a hot room. However, it is also incredibly wasteful. In the winter, windows lose more heat per square foot of area than any other service in the home (https://www.e-education.psu.edu/egee102/node/2017), and that's when they are closed! By opening windows during the heating season, the hot air is escaping and the cold air is coming in (how much of each is dependent on the size of the opening, the weather outside, and ultimately the flow rate of the air). Yet, the heating system is still running to attempt to keep the room at the warmer temperature, and so it is now working harder to counteract the cold air. Of course, this is not news to you: the open window is a direct waste of natural gas, oil, electricity–whatever energy system is behind the heating, (on Frye Street, that would be renewable fuel oil). But now you have the tools to avoid this wasteful behavior!
It is really important to think about how your every action impacts sustainability, and it's great that you reached out with this very common issue. Seeing how it is super easy to put in a work order request, and how quickly the heating issue will be resolved, it's a great service to utilize and tell your friends about! This is especially important as we approach break, for it would be a shame to have windows left open when no one is even in the rooms. We can work together to not overheat and still stay sustainable by utilizing the work order request line and encouraging others to use it too. Thanks for reaching out!
-Sustainable Abigail
Issue #6:
published: 12/06/2017
Dear Everyone,
Thank you so much for participating in changing the way we interact with and appreciate our world. I know at times the environmental plight can seem overwhelming and dire, and the individual impact that we all have can seem small, but I just wanted to send along some holiday cheer and a reminder that each and every person can make a change that aids the health of our planet, and ultimately our relationship with our home. I want to do so by sharing with you an incredible change that some of our very own Batesies made happen. This year, a group of 11 motivated Bates students representing all class years came together and participated in the "Maine Food System Innovation Challenge," a challenge that called for a creative and inspired idea for addressing and supporting "the expansion of production, distribution, processing, and consumption of local, sustainably produced food and seafood." It was a big task to take on, but the Bates team took it in stride, sharing in the teamwork, motivation, and thoughtfulness that went into the process. The planning stages of the project took many weeks and many meetings at the Ronj, involving ideas such as "edible landscaping to using milk that was past its expiration date (but still perfectly fine to consume!) to make yogurt at a kitchen in Mill #5 in Lewiston." While all of these ideas were exciting, the group settled on pursuing a project involving gleaning, which entails "reducing food waste by distributing excess crops to people who could use them, rather than leaving good food in the field to rot," hoping to connect farmers to gleaners and make a significant difference in food waste. As they developed the idea further, the days passed quickly until finally the big competition day was upon them. The weekend of the competition involved an 8 am to 5 pm workshopping day on Saturday, followed by the various teams pitching their idea on Sunday. During the workshopping, the Bates team met with "over 15 professionals from Maine involved in all aspects of the food industry and/or running a business, including lawyers from Drummond and Drummond, the owner of Rosemont Bakery in Portland, farmers from all over, a representative from Sodexo, and more!" Sophie Landes described the experience as a wonderful learning opportunity, noting "Our team went into the competition with very little prior business and entrepreneurial experience. Through the wide variety of experts brought in for consulting and step by step guidelines on how to create a value proposition and business model canvas thanks to the organizers of the competition, we were truly able to learn so much over the course of a single weekend." After a long weekend of inspiration and hard work the team was finally ready to pitch their idea. They took to the stage, and in a live-streamed presentation, delivered an incredible plan to make a change to the way we address "the twin challenges of food waste and food insecurity, both locally and beyond." After all of the teams had presented their ideas, the time came to announce the winners. The Bates team sat anxiously listening; as third place was given to another team and second place given to yet another. Their hopes were falling when suddenly the announcer proclaimed "And First Place goes to the Bates College team!" While I, Sustainable Abigail, was not there, I can only imagine the crowd went wild. The first place team received a cash prize of $2,500 to implement their project. Professor of Environmental Studies Francis Eanes will be teaching a Winter Semester and Short Term course called "Urban and Regional Food Systems" in which students will continue working on this project and making it a reality. "So what?" you may ask, "how do I know that I can do that too?" This project and sustainable change was founded in the passion and inspiration within just a few Bates students, and came together when they shared in and built upon each other's thoughtfulness and creativity. If you have an idea, or a question, or even the beginnings of a thought about making a difference for good, rest assured you are not alone and there are people at Bates and beyond that want to help you make the world a little better. Perhaps every idea won't come with the $2,500 cash prize, but I can guarantee that every idea you have will spark an inspiration and conversation in someone in your community and beyond, and that is the first step. Just remember, keep your head up and your heart open to making a difference, because you can!
Happy Holidays,
Sustainable Abigail
Issue #7:
published: 01/17/2018
Dear Sustainable Abigail,
I've always admired commons for their commitment to sustainability–with the mug club, the local food, and the various waste bins. However, I've also always wondered what happens with the liquid waste? Especially now that we have the separate spot at the dish return to pour our liquids down, I'm just wondering where all that goes?
-Lingering questions about Liquids
Dear Lingering questions about Liquids,
Great question, the chute down which our leftover liquids go is a pretty mysterious place. I'm really glad that you brought this question up, because it actually brings up a lot of important points. But, first, to answer your question: all of the liquids that are poured out in commons into the liquid waste place simply go into a bucket and then get dumped down the drain. Unfortunately, while our food waste can be repurposed for the pig farmer's use, liquids are a whole other issue. They are simply not useful for Bates's purposes nor for the farmers purposes; thus, every cup of water, juice, soda, coffee, etc. poured down the liquid waste chute is just that: waste. Which brings me to the first important point that this question raises: a necessary awareness of how much liquid we are taking versus how much we are actually drinking. You may have noticed the increase in size of the plastic cups, part of the initiative to rid Commons of paper cups last year, and thought "wow look how much orange juice I can drink now!" While this is true, there is a lot of space for orange juice, the worry with the larger cups is all of that extra orange juice that never makes it into your stomach. Liquid waste is a significant issue at Bates, and just as it is important to only take as much food as you are going to eat, it is important to only take as much liquid as you are going to drink, especially because any leftover will go down the drain. The second point that I wanted to briefly touch on was that of the other waste receptacles that we have throughout campus, with spots for recycling, compost, landfill waste, and of course, liquid waste. While this liquid waste is similarly wasted in that it gets poured down the drain, it is still important to separate any liquids into it because if any liquids end up in the recycling section of the waste receptacle, then that entire batch of recycling gets compromised. Liquids can damage paper fibers thus compromising their ability to be reused (check out this link for more tips about recycling right! http://www.recycleacrossamerica.org/tips-to-recycle-right). So, try not to waste liquid products and take only what you are going to drink. However, if you must waste them, put them in the proper location so as not to harm other important waste processes. Thanks for asking, write again soon!
-Sustainable Abigail
Issue #8:
published: 01/24/2018
Dear Sustainable Abigail,
I am a first year at Bates, and one of the reasons I love it so much here is for all the efforts I see daily to make the campus a more sustainable place. I love that we don't have paper cups, and that we have special recycling bins, and everything around that I see. But, one thing I often think about is energy, and more specifically solar energy. So, I've just been wondering, are we moving towards solar energy on campus?
-Energetic about (sustainable) energy
Dear Energetic about (Sustainable) Energy,
I'm really glad you brought this question up! It's pretty wonderful that you are so excited about sustainable energy, and I do have some answers for you. You may or may not know that Bates has a house in Phippsburg, Maine, called "Shortridge," that students are welcome to reserve and visit with clubs throughout the year, as well as stay at and do research or work in the area during the summer. This house is pretty neat for a multitude of reasons, including its beautiful location right down the road from Popham Beach and its warm, homey atmosphere. However, speaking as a Sustainability advocate myself, I think the best part about Shortridge is that just this year Shortridge has become 100% solar! Over the past two years, the Ecoreps and others involved in Bates sustainability have been contributing to this important work by doing research, garnering support and funding for the project, and eventually helping install the solar panels to the roof. Finally, this year, the work was complete. In October 2017, Shortridge officially became 100% solar, and Bates officially became even more sustainable. If you are interested in learning more about that process, check out this great article that was written about it, which includes a video of the installation process: https://www.bates.edu/news/2017/11/16/campus-construction-update-shortridge-goes-100-percent-solar/. 
All of that being said, I still haven't gotten around to your main inquiry. In regards to whether Bates is moving towards solar on campus, the answer is… YES! Shortridge's solar energy was one step in a long walk towards Bates solar and other renewable energy practices. As we speak, the sustainability heroes of Bates are in the process of researching funding sources and related contributors that play into making solar energy a reality on the main campus. Of course, this is a long process and quite a feat, so it won't be something that happens tomorrow, but keep your spirits up because solar on campus is definitely in the works! Thanks for writing!
-Sustainable Abigail
Issue #9:
published: 01/31/2018
Dear Sustainable Abigail,
Hello! Let me start by saying first, I really value Bates initiatives that aim at increasing Sustainability, and there is nothing I dig more than a campus that cares about such things. Nonetheless, obviously there are a ton of different people on this campus studying a ton of different things, and it seems fair to say that not all of the different majors cover important environmental sustainability topics.  I have recently declared my major, and have found that I am running into this very issue with the classes that I am required to take. I wish I could learn more, but I also love my major and value everything I get from it. I also really feel like even if I knew more generally, I wouldn't really know how to implement any changes to contribute to my local community (ie. Bates) even though I think it'd be great to do so. How would you recommend expanding my horizons to learn more and then act more, because I do feel like I have a bit of a disadvantage in terms of contributing to a more sustainable world?
Best,
At a loss about learning more
Dear At a Loss,
You bring up a good point here. Even though we live in a time where so much information is extremely accessible, it is easy to get caught up in our own field of study and at that, world, and miss out on learning about other things such as Sustainability, let alone take action to contribute to change regarding Sustainability! A quick and easy answer is to check out the Ecorep's monthly newsletters, which all have valuables facts, initiatives, and resources that can up your sustainability knowledge. There are also opportunities like JA sustainability educational programs, Ecorep facebook and instagram educational posts, and events during Sustainable Ethics week, which is right around the corner. However, this question also calls to mind an incredible exciting opportunity that we have as Bates Students. Bates College is officially a member of the Post-Landfill Action Network (PLAN)!!!! "What is that?" you say, "why do I care?." Great questions! So, PLAN is a network that aims to connect and support students from college campuses across the campus, and offers a range of opportunities to help these very students to become leaders on campus and make a change by launching zero waste projects. Again, you say "So what?." Well, here's what. Being a member of PLAN means that all Bates students with a bates.edu email address, (i.e.: ALL BATES STUDENTS), have access to Digital Leadership Trainings, Best-Practice Manuals for Waste-Reduction, One-on-One Advising from Plan Staff, and Discounts on Sustainable Products and Services. Simply by using your Bates email address to create an account with PLAN, you will quickly be able to participate in various Workshops and Leadership Certification training sessions such as "Composting Programs," "Free & Thrift Stores," "Developing a Zero Waste Road Map," "Repair Café with iFixit," and "PLANning a Project from the Ground Up." These are just a few of the many workshops with which to engage, and learn about sustainability and even better, how to promote it and take action on campus. If that wasn't great enough, you can turn to the 6 different Best Practices Manuals that they offer members, which give even more info about how to make sustainable changes on campus! If neither of those two were great enough, (and trust me, they're pretty great), PLAN also offers One-on-One advising with staff members who can go over your questions, ideas, and projects with you step by step over the phone. Wowee that is pretty neat. Finally, as far as the discounts go, while we sustainable people are not huge proponents of consumerism, there are some great companies that PLAN gives Bates students discounts on, including Klean Kanteen (40% off!), Gear Aid, Patagonia, Sheffa, and many more! Now, I know I gave you what essentially seems to amount to a large sales pitch in this answer, but I really do hope I answered your question. Bates is not only sustainable in itself, but really does want to encourage students to participate and engage in that sustainability because we are all incredible and talented people. So, make an account with PLAN, and start right away, because I know you can do a lot! Thanks for writing!!
-Sustainable Abigail
*Content originally published in The Bates Student Newspaper
Inspired and interested in asking a question yourself? Use the Sustainable Abigail Question Form to send it directly to Sustainable Abigail herself!