Wellness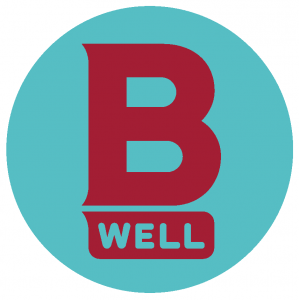 The B Well program was created in 2007 and strives to provide encouragement, motivation and education for the Bates community. Wellness is the process of being aware of and actively working towards better physical, mental, and emotional health. Bates values healthy community members! B Well offers free fitness classes such as yoga, fitness boot camps, aquatic classes and more. Additionally, the program provides free health coaching and tobacco cessation opportunities. To learn more about these and much more, contact Mike Milliken, Wellness program manager, at 207-753-6936 or mmillike@bates.edu
How To Sign Up For a salad bar discount sticker:
Go to members.shapeup.com and click "Join Now"
Create a username and password
Join the challenge
Sign up for shape up and get a fitbit!
BWell Fitness Class Calender:  Click Here
Personal Training & Exercise Information – (Click to Link)
Information on opportunities for B Well Personal Training in addition to information about Exercise Opportunities and Prescriptions
B Well Training Book – (Link to Download)
Questions? Contact B Well Program Coordinator Mike Milliken at 753-6936 or mmillike@bates.edu.  Make 2015 be the year to B Well!
Like B-Well at Bates on Facebook or Follow Us on Twitter