Wellness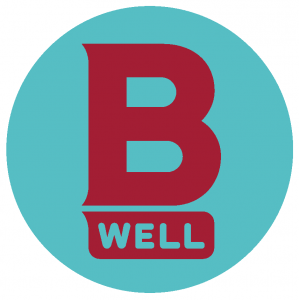 Sign up for the 6th annual B Well 5K Run/Walk is now available!  The event will take place on Friday, June 19th at 8:30am.  To sign up, please fill out the form by clicking on this link.
The run/walk will begin on the Alumni Walk side of Commons and the route will wind through our picturesque campus.  Check out the map here.  This event is intended to be inclusive for both walkers and runners and is a great way to celebrate the culture of wellness that we have built here at Bates.
If you'd rather not partake in the run / walk, please come out and support your colleagues by cheering along the course.  We also need several volunteers to man the course.  If you'd like to volunteer, please contact Lori Ouellette (louellet@bates.edu).
Earn a fitbit by signing up for Shape Up and joining a challenge:
How It Works:
Create a team – Become a team captain by creating a closed team or an open team that any other participant can join.  Teams are 5-11 participants.
Join an Existing Team – Find an open team on ShapeUp's platform.  Any team displayed on the website is an open team that will welcome you as a teammate.
Chose competition divisions – You can track 1, 2 or all 3 categories: pedometer steps, exercise minutes, weight loss.
Track your progress – All Bates' participants receive a FitBit pedometer ($60 value). Track your data on the website and see where your team compares to all of the other teams at Bates.
How To Sign Up:
Go to members.shapeup.com and click "Join Now"
Create a username and password
Join the challenge
The "Ready, Set, Go!" challenge begins on May 18th!
BWell Fitness Class Calender:  Click Here
Charitable Events in the L/A Area – (Click to Link) –
Event information for local runs, walks and events happening right here in Lewiston and Auburn!
Personal Training & Exercise Information – (Click to Link)
Information on opportunities for B Well Personal Training in addition to information about Exercise Opportunities and Prescriptions
B Well Training Book – (Link to Download)
Questions? Contact B Well Program Coordinator Mike Milliken at 753-6936 or mmillike@bates.edu.  Make 2015 be the year to B Well!
Like B-Well at Bates on Facebook or Follow Us on Twitter