Faculty and Staff
Professors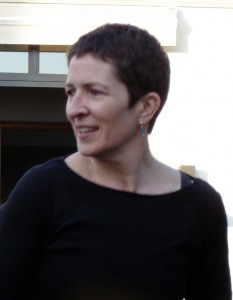 Carol Dilley joined the Bates Dance Program in the Fall of 2003. She has been an international choreographer, performer and teacher for over 25 years. Based first in New York, then Barcelona, Seattle, Sydney and now Maine, she has worked with many companies and independent choreographers as well as her own companies, Radio Suec and Carol Dilley & Co. She has performed her work in the USA and Europe both as a solo artist and as director/choreographer of those companies.
Carol has also dedicated a lot of energy into the creation of opportunities for the development and performance of dance works. She co-founded La Porta, a performance series dedicated to the creation and promotion of independent dance in Barcelona and Europe, and later founded Dance Briefs, a similar initiative in Sydney, Australia. She received her MFA from the University of Washington and a Graduate Certificate in Arts Management from the University of Technology in Sydney. Carol continues to choreograph and perform internationally.
https://sites.google.com/a/bates.edu/carol_dilley/home
Rachel Boggia has a BS in Neurobiology from Cornell University and an MFA in Choreography and Technology from The Ohio State University. She specializes in multidisciplinary collaboration with scientists, dance documentaries and multi media performance. Rachel continues to choreograph and perform as well as pursuing her research in dance technology. She has performed professionally in the work of Risa Jaroslow, Vanessa Justice, Marlon Barrios Solano, and Karl Rogers and has served on the faculty at Wesleyan University, Dickinson College, and The Ohio State University.
---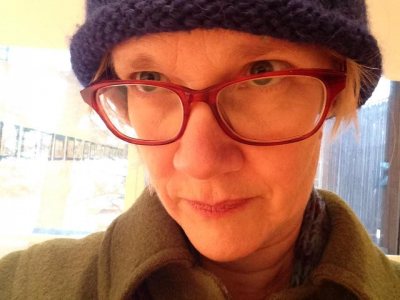 Melinda Buckwalter, dance writer and movement researcher, is the author of Composing While Dancing: An Improviser's Companion and a co-editor of Contact Quarterly, the dance and improvisation journal, since 2005. For CQ, she has edited chapbooks on the Anatomical Release Technique of Nancy Topf, New Dance Media, on dance and technology, and Forgetful Snow, experimental choreographer Melinda Ring's latest work. Melinda co-curates the SEEDS (Somatic Experiments in Earth, Dance + Science) festival of arts and ecology at Earthdance in Plainfield, MA. She has taught anatomy & kinesiology and writing about dance at Wesleyan University (CT) and currently is Visiting Lecturer of dance at Bates College, where she teaches anatomy & kinesiology and dance composition. She holds an MFA in dance from Bennington College (VT).
---
Studio Faculty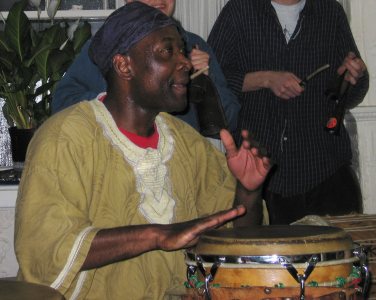 Jordan Messan Benissan, a native of Togo, West Africa, received a B.A. from the Institut des Sciences Commerciales in Lome, Togo. A member of the Ewe people, he was introduced to music and dance at an early age through ceremonies and rituals. He received his traditional music training from several West African master drummers. He has taught and performed for all levels, from elementary school through college level. His first CD, Drumming Through the Spirit of my Ancestors, has been widely distributed and was adopted by the Hennepin County Library (Minneapolis) as a teaching resource. Some of his performances include an opening show for the West African Drummer Babatunde Olatunji, a performance for the national NAACP Conference and performances for Mayo Clinic's Multicultural Program.  His World Music Band was featured as the official band for Béla Fleck'sThrow Down Your Heart concert in Waterville, Maine.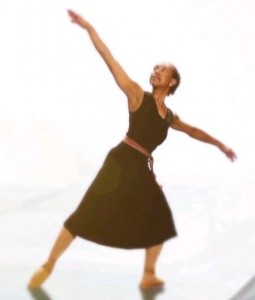 Rachel Ganteaume Richards, born in Trinidad, first studied the Royal Academy Dance Syllabus, at The Caribbean School of Dance in Port of Spain. Her accomplishments there led her to being honored with a scholarship to the Joffrey School in New York City, where she also studied with David Howard and Maggie Black; performing feature roles in the Joffery II Company before joining the Joffrey Ballet in 1975. In the Joffrey Ballet, she performed principal roles in Oscar Ariaz's Romeo and Juliet, Gerald Arpino'sSacred Grove on Mount Tamalpais, Sir Frederick Ashton's Jazz Calendar, Jose Limon's The Moor's Pavane, and others by Agnes de Mille, Vaslav Nijinsky, Gerome Robbins and Twyla Tharp. Her television performances include Rodeo, presented at the Kennedy Center at the request of the White House, marking the historic meeting of President Jimmy Carter and Deng Xiao Ping, then Vice Premier of the People's Republic of China. Moreover, her national television broadcast history included "The Joffrey Company at Wolftrap", and "Nureyev and The Joffrey Ballet on Broadway". In 1982 she moved to Maine; joining the faculty of the Ram Island Dance Center and later The Portland Ballet where in 1996, she performed "Tituba" in Sam Kurkjian's The Witches of Salem. Rachel now teaches at the Portland School of Ballet and at The Dance Center in Auburn.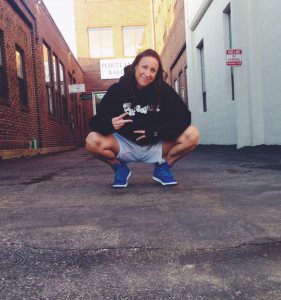 Elizabeth Goulet thrives on spreading her excitement and passion for dance with kids and adults of all ages. While earning a marketing degree and dance minor from The George Washington University, a love of hip-hop was born at Culture Shock DC. Her heart was further ignited working with at-risk youth in the DC metro area.
Since returning to Maine in 2007, she's taught all over southern Maine and is on faculty at Casco Bay Movers. As the director of Portland Youth Dance's hip-hop crew, Dynamix she aims to share hip-hop culture and history within her community. Current outreach work includes Mayo St. Arts, The Boys & Girls Club, Learning Works, Free Summer Lunch & Slim Peace. She's performed with indiedanceworks, Truform, Portland Ballet and for Maya Angelou.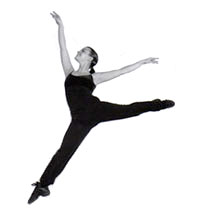 Kate Marchessault holds undergraduate degrees from the University of Massachusetts at Amherst in Dance and Psychology. She has trained with masters such as Adrienne Hawkins, Fred Benjamin, Milton Myers, Lynn Simonson, Finis Jhung, Deirdre Myles, Sam Kurkjian, Coleman/Freedman and Jeannette Neill. Performance credits include Adrienne Hawkin's Impulse Dance Company, Perla Furr's Choreographer's Group, Ram Island Dance Company, Art Moves Dance Company, Rhthym Factor Dance Company and Indiedanceworks.  Kate is the Artistic Director of Portland Youth Dance Company and an instructor at Casco Bay Movers Dance Studio in Portland, Maine.
---
Theater Tech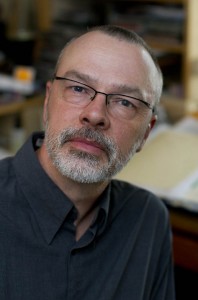 Michael Reidy is a Theater designer, artist and amateur bird watcher living in Lewiston, Maine. His scenic and lighting design work has been seen in theaters nation wide. From 1993 to 1996, Michael was company member and principle designer for Mad Horse Theater Company in Portland, Maine, designing acclaimed productions of One Flew Over The Cuckoo's Nest, King Lear, and Hamlet. Michael's design work has been seen at Tennessee Repertory Theater, Disneyland, Ram Island Dance Company, Portland Stage Company, Worchester Foothills Theater, and PORT Opera. In 1996 Michael founded Scenic Solutions, providing specialized fabrication for corporate and not-for-profit clients including Time Warner, The Children's Museum Of Maine, Cole-Haan, and LL Bean. Michael received the Maine Arts Commission Fellowship for Theater Design in 1997. Other interesting projects from Michael's life include a permanent exhibit on the cultural history of paganism and witchcraft for the Salem Witch Museum, and touring sets for The Dave Mathews Band and ZZ Top. Michael is currently a Lecturer and Technical Director at Bates College, Department of Theater where he has consulted on and fabricated many projects for William Pope.L, including Blackular, Chocolate Fountain, A Person History On Videotape. When time permits, Michael builds pinhole cameras and produces hand coated non-silver photographic prints. A portfolio of toy camera images shot in Japan was released early in 2008. Michael holds a MFA form California Institute of the Arts, and a BFA from Carnegie-Mellon University. In the spring and fall, Michael can often be found scanning the treetops for warblers and listening for the melodious tones of the wood thrush.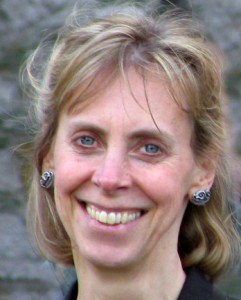 Carol Farrell brings to the Department of Theater and Dance an eclectic professional and academic background in costume design, puppetry arts, and the creation of devised ensemble theater.
Besides earning Bachelor's and Master's degrees in Dance and in Theater Design, Carol has studied Japanese theater forms and traditional clothing on a fellowship from the Japan/U.S. Friendship Commission, and Objectheatre at the Institut International de la Marionnette in France.
She has served on the faculties of the University of Maine Orono, University of Southern Maine, and Lone Mountain College (San Francisco), and has designed costumes for dance and theater companies both here in Maine and California.
From 1982-2011 Carol was Co-Artistic Director of Figures of Speech Theatre, an award-winning actor/puppet/movement theater with an international touring radius. In this position she co-created and produced numerous original theater works, performed extensively worldwide, and developed educational programs for all ages based in the puppetry arts.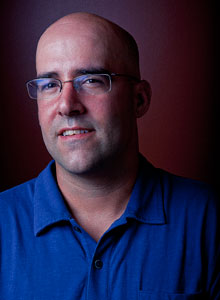 Justin Moriarty has been working as the Assistant Technical Director of the Bates College Theater and Dance Department since 2003. Lighting design for modern dance is on of his favorite artistic challenges. During the summer he is the Director of Peace Camp at One Tree Center in South Portland, Maine. Peace Camp is a place where young children learn how to create performance focused around social justice issues. Justin also volunteers at Long Creek Youth Development Center, working with youth incarcerated in South Portland using the arts as a vehicle for building confidence and self-awareness. Justin is filled with gratitude for being able to stay busy doing what he loves to do, making, and creating.
---
Bates Dance Festival
Laura Faure is the director of the Bates Dance Festival held at Bates College in Lewiston, Maine. Since taking this position in 1988 she has developed the Festival into an internationally acclaimed contemporary dance program known for its artistic excellence, curatorial vision, and commitment to building community through dance. A former dancer, choreographer and teacher with thirty + years of experience in the field of dance, Ms. Faure also works as a freelance arts manager and consultant specializing in the performing arts. She has been a project coordinator and consultant for the National Endowment for the Arts Advancement Program, the New England Foundation for the Arts and the Maine Performing Arts Network, as well as for individual artists and arts groups. She has served as an evaluator for the many state and regional arts agencies, the NEA, Creative Capital, Rockefeller Foundation, US Artists, and the Alpert Foundation. She served two terms on the Maine Arts Commission, where she chaired the Dance Panel. Ms. Faure is a founding member of The African Contemporary Arts Consortium and has been developing a cross-cultural exchange program with artists from Japan, Indonesia, Africa, Cuba, Portugal and Mexico since 1994.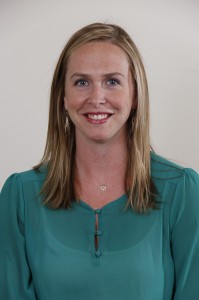 Meredith Lyons is a dual city artist performing and creating in both Philadelphia and Portland, ME.  She holds a B.A. in Dance Teaching and Choreography from Mercyhurst University, an M.F.A. in Dance Performance and Choreography from Smith College, and is Full Apparatus Classically trained from In Balance Pilates.  She is the Admissions Director of Bates Dance Festival, on faculty in the dance departments of Bates College, Colby College, Southern Maine Community College and Pure Movement Portland Pilates.  She has taught and presented her choreography inter/nationally throughout Europe, Dominican Republic, Jamaica, Puerto Rico, as well as been guest faculty with several dance departments including Dickinson, Providence College, Ursinus College, Connecticut College, Springfield College, Mercyhurst University and Montgomery County Community College.  Additionally, Meredith has taught extensively within K-12 private and public institutions.
---
Emeritae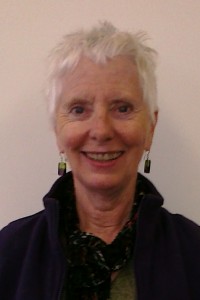 Nancy C. Salmon, Emerita and the former Bates Dance Festival Assistant Director/Registrar, taught various courses in Theater, Dance and Education at Bates since 2008. Nancy has a long career as dancer, choreographer, and teacher in Maine, including higher education positions at Washington University (MO), University of Southern Maine, New School for Social Research in NY. She has presented her own dance/theater works and performed in works by Senta Driver, Liz Lerman, Paul Taylor, Rachel Lambert and Stephan Koplowitz, as well as being active both professional and community theaters. She was the Director of Arts Education at the Maine Arts Commission for 15 years and is a vocal advocate for arts/dance education, having served on arts education panels for regional and national grant-makers, including the National Endowment for the Arts. Nancy was the Maine Project Manager for a tri-state, three-year professional development program that trained dance artists to present in public schools, a project funded, in part, by the Dana Foundation.  Nancy received her BFA from the North Carolina School of the Arts and her MFA from the Tisch School of the Arts at New York University.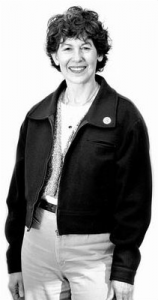 Marcy Plavin arrived at Bates in January 1965. This was the beginning of the Bates Dance program. She launched the Bates College Modern Dance Company four years later in 1969 and became a Lecturer in Dance in 1971. Marcy has an M.A. in Dance from Wesleyan University. In addition to teaching academic and studio courses, she produced over 150 dance concerts, contributing choreography of her own as well as advising student choreographers and touring with the Company to schools around the State. She always encouraged an active guest artist residency program and brought to Bates such artists as Trisha Brown, Stephen Petronio, Doug Varone, Mark Dendy,Pilobolus, Eiko and Koma, Kei Takei, Murray Louis, Doug Elkins, Tere O'Connor and others. She is an active member of the national academic dance community and served on the Board of the American College Dance Festival Association as well as hosting the American College Dance Festival six times at Bates. She founded the now internationally renowned Bates Dance Festival and still serves on the Festival Advisory Council of the Festival. Marcy is active in the Maine dance community and has lectured at a variety of institutions as well as contributing articles to the Maine press and National Dance Journals.
---