Time calls Gilmore '97 'an artist to watch'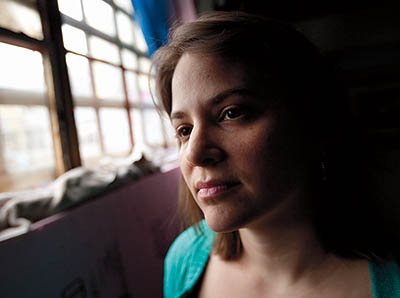 Time names video artist Kate Gilmore '97 one of three "artists to watch" in its coverage of the 2010 Whitney Biennial, along with photographer Nina Berman and painter Lesley Vance. (Read the Bates Magazine profile of Gilmore.) As Time reports: "In a YouTube world where we've grown accustomed to oddball memes and viral videos, Gilmore's mad exertions before the camera seem less strange than strangely fascinating," adding that "there's real physical risk involved" in her performances. "There's no stunt double, no CGI and no net, just a resolute woman keeping on." View story from Time, March 11, 2010.
Leave a Reply
This is a forum for sharing your thoughts about the preceding post with the public. If you have a question for the author, please email the Bates Communications Office at communications@bates.edu.