Bates offers veterans, active military personnel free tickets to Elizabeth Cook concert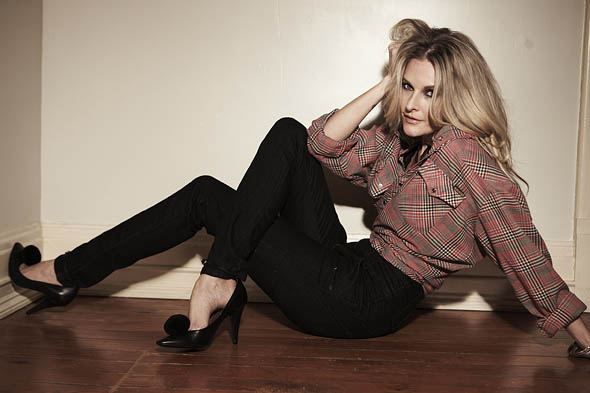 With country singer Elizabeth Cook performing at Bates College on Veterans Day, the college's Olin Arts Center Concert Hall is offering military veterans and currently enrolled military personnel two free tickets to the concert.
The offer is good while ticket supplies last. Please contact 207-786-6163 or olinarts@bates.edu to reserve tickets.
Praised for the honesty of her lyrics and her wide stylistic range, Cook performs at 7:30 p.m. Thursday, Nov. 11, in the Olin Arts Center Concert Hall, 75 Russell St.
Cook has toured worldwide and hosts a morning radio show, Elizabeth Cook's Apron Strings, on Sirius XM's Outlaw Country channel. She's "an intriguing bunch of contradictions," wrote a reviewer for Britain's Guardian newspaper.
"She lives in Nashville, has the good looks of a country pin-up and has made regular performances on that legendary country show, the Grand Ole Opry. But she's influenced by rock and punk as well as bluegrass and rockabilly, and many of her direct, no-nonsense songs are far too daring for the Opry."
Born in rural Florida, Cook began singing and playing guitar early on. In 2002 she released her major label debut, Hey Y'All, on Warner Brothers. The record included the song "Dolly" in which Cook playfully seeks advice from country star Dolly Parton. Cook's five studio albums also include This Side of the Moon (Hog Country, 2005) and the Rodney Crowell-produced Balls (31 Tigers, 2007).
Her most recent record, this year's Welder (31 Tigers) has received glowing reviews. Many of the songs are inspired by family experiences, and the album title pays tribute to her father, a welder who learned to play bass in prison. The record was produced by Don Was (Rolling Stones, Kris Kristofferson), and features appearances by Dwight Yoakam, Crowell and Buddy Miller.
View Comments