Posts by Doug Hubley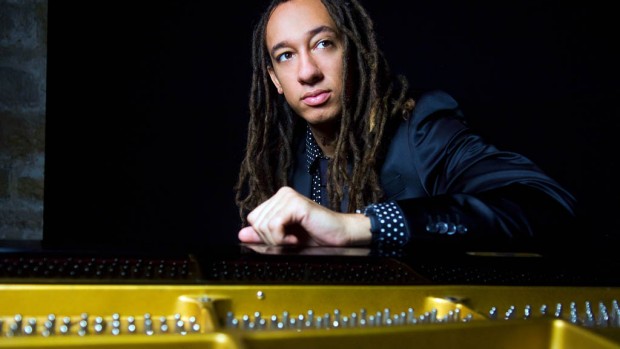 Hello from Bates! Here's a listing of public events at the college Feb. 8-27, 2013.
---
Published on
Description

February 8, 2013
12:27 pm

Hello from Bates! Here's a listing of public events at the college Feb. 8-27, 2013.

February 1, 2013
1:10 pm

A Bates junior studying in St. Petersburg, Russia, is among the first recipients of a new scholarship offered by CIEE.

January 31, 2013
3:55 pm

Hilary Poriss '91 explores the surprising variety of tasks expected of 19th-century opera singers in a lecture on Feb. 6.

January 29, 2013
10:46 am

In its third year in 2013, the Arts Crawl at Bates has become a signature event, a campus tour that showcases student expressive work across disciplines.

January 23, 2013
3:03 pm

Violinist Dean Stein and pianist Chiharu Naruse present the completeBeethoven sonatas for violin and piano in the coming weeks.

January 9, 2013
2:38 pm

In a sense, Bates biologist Larissa Williams studies the process of evolution as it happens.

December 19, 2012
9:51 am

Spotlighting a less-known aspect of the Rev. Dr. Martin Luther King Jr.'s work, King Day at Bates will explore issues of economic justice.

December 6, 2012
9:01 am

With a couple of weeks still left for the Museum of Art exhibition "Starstruck," Maine Sunday Telegram art critic Daniel Kany urged readers not to miss it.

December 5, 2012
2:22 pm

In November, Bates physics students toured X-ray, ultrasound and MRI facilities at a local hospital as part of a course on biomedical imaging.

October 31, 2012
4:29 pm

Bates is one of two higher-education institutions nationwide to be honored by the American Psychological Association for a distinctive culture of service to the field of psychology.