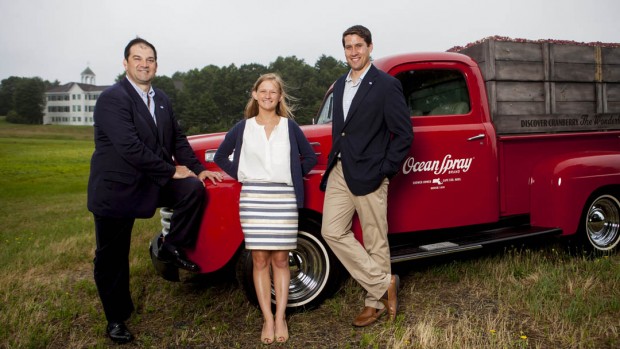 From Seattle, Wash., to New York City's Times Square, Bates students are participating in myriad off-campus experiences. The home front, of course, continues to percolate with scientific research, modern dance and extensive demolition…
Published on
Description

---

August 28, 2013
10:35 am

Megan Lubetkin '16 raised not only produce and livestock, but awareness of programs such as food shares for families in need and cooking classes for at-risk and refugee youth.

August 26, 2013
4:38 pm

The Portland Press Herald sought the opinion of the Bates president, among others, about the new proposal.

August 23, 2013
2:03 pm

https://vimeo.com/72978484Cody Tracey '15 of Baltimore received a 2013 Harward Summer Student Fellowship to work at the Boston-based Jane Doe Inc.,…

August 23, 2013
9:22 am

ESPNW features the story of Kaitlyn McElroy '07, a former Nordic skier at Bates College, who is competing at the…

August 23, 2013
8:26 am

At the final faculty meeting of the year, each retiring professor is honored by a colleague who offers a spoken tribute.

August 19, 2013
12:00 pm

Schriger received grant funding through the Mellon Foundation to help her integrate her summer research into her academic work as a senior.

July 30, 2013
4:28 pm

The Connecticut Post describes a day in the life of Emilie Geissinger '14, a summer intern at the Marine Aquarium…

July 25, 2013
1:50 pm

New faculty appointments for 2013–14 Jennifer Adair, Visiting Professor of History Jessica Anthony, Lecturer in English Ronald Barry, Lecturer in…

July 18, 2013
8:00 am

President Spencer is part of a new national group of college and university leaders who will explore ways in which new technological approaches to higher education might be used to boost the number of Americans able to earn a college degree.

July 15, 2013
3:00 pm

Alumni rallied to deliver several annual giving milestones to the 2012–13 Bates Fund.