Todd A. Kahan
Professor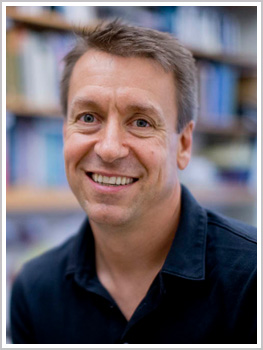 Summary of Interests
Visual perception and masking
Word recognition processes involved in reading
Implicit and explicit memory
Education
B.S. Psychology, Syracuse University (1992)
Ph.D. Cognitive Psychology, University at Albany, State University of New York (1998)
 Awards
James McKeen Cattell Fund Fellowship 2014-2015.
Charles F. and Evelyn M. Phillips Faculty Fellowship, 2007.
New Investigator Award in Experimental Psychology: Learning, Memory, and Cognition; American Psychological Association, Division of Experimental Psychology, 2001.
Editorial Boards
Associate Editor:
Attention, Perception, & Psychophysics (2015-present)
Contributing Editor:
Journal of Experimental Psychology: Human Perception and Performance (2012-present)
Research Interests
People must attend to, perceive, and store into memory an enormous amount of visual input on a daily basis. However, the way in which these seemingly simple tasks are accomplished remains somewhat of a mystery. Part of this mystery arises because attention, perception, memory and language are so highly interconnected they are often hard to disentangle. Professor Kahan's research focuses on the interplay between these cognitive functions.  He is conducting research examining: object substitution masking, object trimming, attentional capture, the attentional blink phenomenon, both semantic and repetition priming, negative priming, Stroop interference, and other visual paradigms which may help to clarify the interconnected roles of attention, perception, and memory.
Cognition Laboratory website
http://abacus.bates.edu/~tkahan
Courses Taught
PSYC s19 Animal Cognition: Exploring the Minds of Birds, Bees, Chimps, and Dolphins
PSYC 101 Principles of Psychology
PSYC 218 Statistical Methods 
PSYC 230 Cognitive Psychology
PSYC 261 Research Methodology 
PSYC 302 Sensation and Perception
PSYC 374 The Psychology of Language
Recent Publications
Below you will find a listing of recent publications (since 2010).  If you are interested in a complete listing of all publications (and to request pdf copies of these publications) visit:
http://abacus.bates.edu/~tkahan/publications.htm
* indicates Bates student