Sustainability at Bates
---
Our Vision
To put it quite simply, Bates is a small college with a huge heart. The college was founded by Abolitionists over 150 years ago, and that sentiment of giving a voice to the voiceless is still written on the bones of the college. It infuses every lecture, every department, and every initiative here at Bates. It gives a vitality to the student body and faculty, and allows us to relentlessly shoulder the burden and bear the weight of a life dedicated to the service of our world.
Sustainability is a natural outpouring of this affection, and plays a central role here at Bates. In the short term, we are working to reduce our campus carbon emissions by half in the next five years, through a combination of energy efficiency measures, as well as switching to a renewable fuel at our central heating plant. In the long term, we are working towards making the college operationally carbon neutral. This is a large undertaking, since energetically Bates is the equivalent of a small town, but we believe it is both possible and necessary.
At the heart of our sustainability movement are the Bates students. They are behind the scenes, quietly getting an enormous amount of work done. From the Bates carbon emissions report, to this website, to event planning, to our recycling and composting initiatives, the students here are ready to roll up their sleeves and get their hands dirty in the business of making the world a better place.
---
Our Campus
Check out our campus sustainability map here, showcasing Bates' green buildings throughout campus.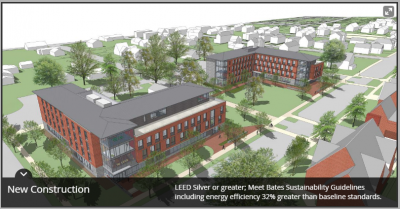 ---
Our Newsletter

---
Sustainability Stories
Episode I
Elizabeth Rush Mueller is an Andrew Mellon Post-Doctoral Fellow in the Humanities within the Bates English Department. She is an incredible writer and engaging lecturer who is most interested in narratives revolving around climate change. Bates Senior, Kate McNally, interviewed Elizabeth Rush Mueller about her passions and the winding path she took to get to where she is today. Read the interview here.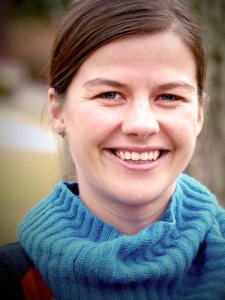 I think one of the most important things that I've learned is that you have to make yourself vulnerable if you're asking other people to make themselves vulnerable to you. If you don't make yourself vulnerable in meaningful ways, it seems like you're just trying to record their lives as a set of problems. It feels like you're the knowledge from on high that just comes in and leaves.
During Short Term 2016, Professor Mueller taught a course titled "Climate Change and the Stories We Tell." The course culminated in the making of a unique, immersive multimedia on-line archive that holds the stories of many Mainers living with and adapting to changes in the climate. See the project here.
---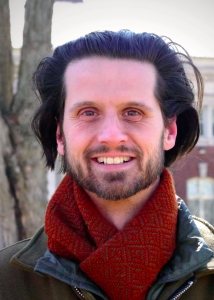 Episode II
Tom Twist is the the Bates College Sustainability Manager. He leads the Eco Reps team and coordinates sustainability initiates on campus. He began work at Bates in 2015 after working at the Chewonki Foundation in Wiscasset, Maine. Bates Senior, Kate McNally, interviewed him about his goals and the origins of his dedication to sustainability. Read the interview here.
I think the sustainability movement moves all good things forward. It's been nice watching the people in my life go from not even thinking about sustainability to thinking about it actively. That's true around the world. We've begun to live in ways that, ten years ago, we wouldn't have even thought possible.
---
Carbon Emissions at a Glance 
Bates is working tirelessly toward carbon neutrality. In order to  tackle future emissions, we need to understand our past. Here's a look at our CO2 emissions since 2001. We've decreased our campus carbon footprint 15% from 2001 levels, mostly the result of our energy efficiency measures.
---
Green Innovation Grants
If you have a great idea for advancing sustainability at Bates, then we want to hear about it. We offer funding for innovative, impactful ideas for our campus. Funding ranges from roughly $200-2000 per project. All staff, students, and faculty are encouraged to apply.  Find out more here.
---
Our Sustainability Team
 EcoReps
The Bates College EcoReps is a collaborative team of student environmental leaders who work toward promoting environmentally responsible behavior on campus through peer-to-peer outreach. This dynamic group of students is charged with designing and initiating projects that foster environmental stewardship and bring Bates closer to its sustainability goals. Some of their tasks include working on recycling and composting campaigns, analyzing energy datasets, and coordinating events such as EcoService Day. They are currently focused on 4 main objectives:
Bring our sustainability narrative to life and foster environmental awareness through outreach and campus-wide events

Manage waste at Bates through compost and recycling initiatives

Analyze our energy use and carbon footprint data and formulate a carbon plan

Expand our project budget through grants and innovative modes of funding
You can apply to become a Bates EcoRep or EcoRep Intern (first-year position) here –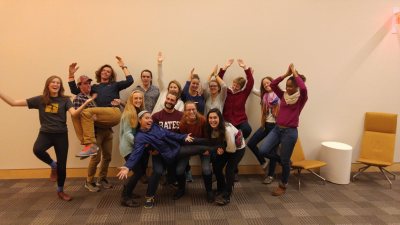 More on Bates Sustainability –