A Message from Senior Co-Presidents to Classmates
Dear Friends,
We hope that this message finds you and your loved ones safe and well. Like you, we are coping with this crisis in whatever ways we can.
At this time, we feel overwhelmed because we think of those that we have lost — for some, we know, this might be family members and loved ones. We are thinking of the pain that exists in the world right now, the financial uncertainty that many of us face, and the many other difficulties of everyday life.
In thinking about the millions of people who are struggling at this time, we are cognizant of all that we have to be thankful for and the privileges that we do have. Nevertheless, we know that it is extremely hard not to think of the unfairness of it all and the pain we know that many of us feel.
We think of our dancers, actors, and all our artists who spent months and years perfecting pieces, performances, and exhibits that will not be seen or enjoyed in the traditional way. We hurt for each and every one of you who are a part of any club, organization, or group on campus that has missed events that should have happened.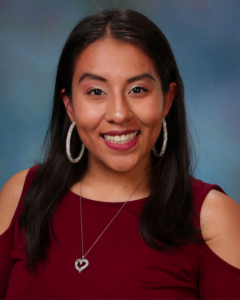 Of course, we hurt to think of graduation-week events, Baccalaureate, and Commencement that we have pretty much lost. We hurt for every first-generation student and every student whose friends and families just wanted to watch them walk across the stage and scream their name.
This is not how we expected to celebrate our achievements and all that we have worked for. We hurt for these reasons and many more. But most of all, we hurt for the lost opportunity to have been together at the place that we love, with people that we love, for a little bit more time.
So we won't try to tell you that everything is OK and we won't try to explain or rationalize it. Instead, all we want to say is: thank you. Thank you for being the most incredibly intelligent, astoundingly kind, insanely fun, and outrageously passionate people. Thank you for making these past four years a truly life-changing experience, and thank you for bringing the energy that you have into our lives.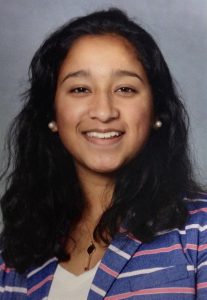 We have accomplished so much in these past four years at Bates, and we know that each obstacle has made our year a truly unique and enduring class. Quite honestly, we are the best class that has ever stepped foot on the Bates College campus. Among all the chaos, we have persevered and we continue to do so in our own way. We hope that you can take some time to think back to where you started this journey, to recognize the ways in which you have grown and to truly celebrate this milestone in your life!
We hope that the Commencement boxes, our virtual Commencement and Baccalaureate ceremonies, and our engagement with each other will enable you to celebrate this momentous occasion. We know that it does not even begin to compensate for what we have lost, but we hope that through all of it that you will be able to find some closure.
We ask that you continue to be your kind, smart, and caring selves, and make the communities you live in better places. But we also ask you to be ready — because when we are able to, we hope to give our class the in-person celebration that we deserve.
Much love,
Your Senior Class Co-Presidents
Priscila Guillen
Maya Seshan