Emeritx Curious about Retirement?
---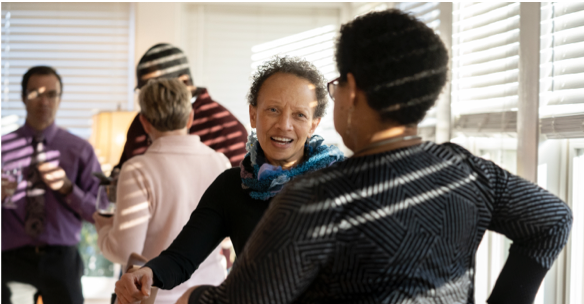 Those who have not yet "crossed over" may be reluctant to utter "the R word" or, perhaps, are just beginning to entertain the idea. Here are some of the big and small questions faculty are asking about how to prepare for retirement and what to expect in the transition. You might also enjoy this recording of a recent "Curious About Retirement?" program featuring several Bates Emeritx faculty
---
Frequently Asked Questions (FAQs) :
How do I navigate the financial transition?
Consult your financial planner or advisor (at TIAA or elsewhere), talk with staff at Human Resources about a year in advance about what to pay attention to as you prepare (you don't have to tell them that you're ready to take the plunge), and make a plan with your retirement timeline in mind.
Look below for tips about specific topics and readings with helpful advice.
My question is–after endless ads for Medicare–when should I transition to that system?
Human Resources has partnered with Medicare Transition Services to help guide employees through the various parts of Medicare. This service is offered through our relationship with Aetna; but, the agents offer plans that are nationwide (not just Aetna plans) and are tailored towards your own personal circumstances and where you or a family member may be living. The information below is also available on the Human Resources Benefits Website.
This free resource is available to you and those in your family, and it includes:
Easy to understand videos and guides about Medicare
Personal guidance from a licensed agent to help every step of the way
A detailed overview of your coverage options
Help reviewing your plans and selection

Do folks trust their TIAA advisors?
Depends on the individual and their particular circumstances. The most important thing is to find an advisor that you trust. If you feel uncomfortable, ask for a new advisor. TIAA wants to keep your business and will help you find someone who's right for you. If you don't like the company, there are low cost financial advisors out there.
My new favorite financial advice book is Jane Bryant Quinn's, How to Make Your Money Last: The Indispensable Retirement Guide (2017). It covers every phase of retirement finance.
What changes in my access to College resources can I expect when I retire?
The DOF keeps a webpage, Faculty Emeritus/Emerita Guidelines. Some highlights are that faculty with emeritus status:

are listed in the College Catalog and faculty directory, and retain any special professorship title;

receive identification cards permitting faculty library privileges and access to
have access to all public computers at Bates as well as to athletic/recreation facilities;
receive email access as well as campus-wide publications and announcements;
have use of official stationery when called on to act as reference for former students and colleagues or any other similar service;
receive a college parking tag;
are invited to process in the ceremonial occasions of the College;
Do faculty retain use of previously obtained equipment or resources (laptops, cameras, Zoom access, etc.)? Are there separate rules for equipment obtained through (i) the standard faculty computer allocation, (ii) grants to the individual, and (iii) grants to the College?
This document from ILS describes College policy with respect to faculty access to equipment and resources along with assistance that is available as you make the digital transition.
Software provided by Bates is not permitted to be installed on a personal computer, but we can give you some guidance on where you can acquire some software at a discounted price.
Specifically, changes in our Microsoft agreement no longer allows us to provide MS Office and Office 365 to retired faculty and staff. Unfortunately, if you wish to continue to use Microsoft products, you will need to purchase a personal license. There are a variety of offerings and the Help Desk would be happy to provide advice, if you give them a call (207-786-8222).
Readings for the Retirement Curious
Articles
Deeper Dive: The Third Chapter: Passion, Risk, and Adventure in the 25 Years After 50 by Sara Lawrence-Lightfoot. New York : Farrar, Straus and Giroux, 2009.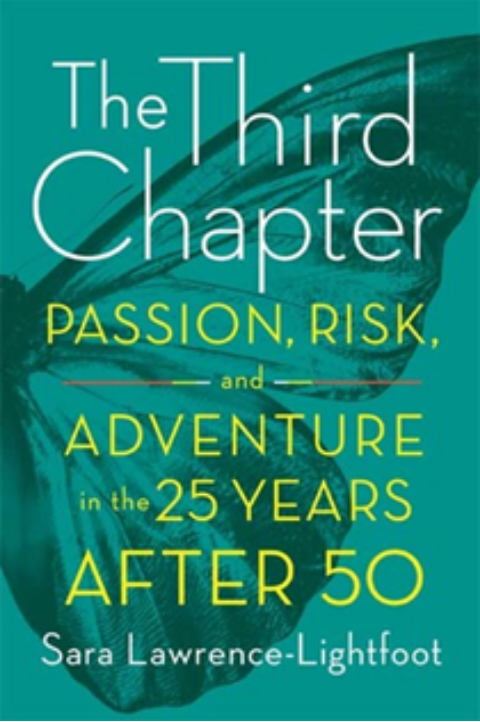 This "third chapter" is a stage in life when . . . many women and men are embracing new challenges and searching for greater meaning in life. In this "revelation of a book," sociologist Sara Lawrence-Lightfoot offers stories that reveal a whole world of learning and discovery awaiting those who want it. Listen to a short, 6-minute audio description of how Lightfoot's third chapter interviewees, "neither young nor old," are "giving forward, . . . developing ways of engagement and service that point toward the future and don't get stuck in nostalgia for the past."
Financial Aspects of the Transition to Retirement
A new favorite financial advice book is Jane Bryant Quinn's, How to Make Your Money Last: The Indispensable Retirement Guide (2017). It covers every phase of retirement finance.
Review the community-generated handout, "Financial Decisions at Retirement Time". Retired colleagues respond to questions and offer tips from their own experiences of making the transition.