The Department of Music welcomes new additions to their faculty
The Department of Music is pleased to announce recent additions and changes to our faculty. Chiharu Naruse, a beloved applied instructor of piano at Bates since 2008, has been appointed in the newly created position of Bates' Collaborative Pianist. In addition to continuing to teach piano lessons, Chiharu will lead students in performance workshops and share her musicianship as an accompanist to the Bates College Choir, departmental ensembles, and to guest artist and faculty performances. We are also delighted to welcome two new applied music faculty members this semester: Titus Abbott as an instructor of saxophone, and Brian Shankar Adler as an instructor of drum set and tabla. Titus is a well known saxophonist and instructor in Maine, who is praised for his jazz work and composition. Brian has recently moved to Maine and we are thrilled that he will be brining his multi-disciplinary knowledge to our campus. Please join us in welcoming Titus and Brian to our department, and in congratulating Chiharu on her new position. Full bios are below.
---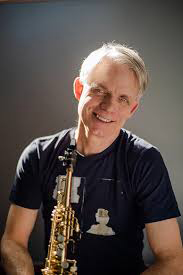 Saxophonist and composer Titus Abbott brings a very personal approach to improvised music. Over the past 25 years Titus has presented music that although steeped in the history of jazz pushes the limits and finds a place of unique expression. Titus was born in Canada in 1960 studying jazz saxophone and jazz and classical composition in Ottawa, Toronto and London, UK completing a degree in composition from the University of Montreal. His groups Delawareness, The Titus Abbott Collective and the Happenstance Quintet have performed at venues and festivals in the US, Canada and Europe. Notable collaborations include performing with pianists Frank Carlberg, Curtis Clark, Mary Anne Driscoll, Mike Effenberger – drummers Luther Gray, Noel Brennan, RJ Miller, Michael Sarin – bassists George Koller, Jim Lyden, Pascal Niggenkemper, Ross Gallagher and the late Oud master Al Gardner. Titus combines his own performance and composition with a dedication to teaching at college, high school and middle school levels.
---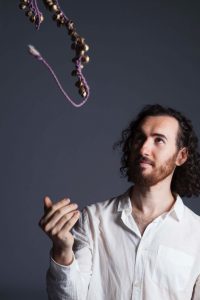 Brian Shankar Adler is a multidisciplinary drummer, percussionist and composer.
Using rhythm to tell stories, Adler transcends the terrain between genre and geographic region. His music: "flows organically in pursuit of mystery, movingly existing in an ultimate state of fluidity," according to Jordan Richardson of Canadian Audiophile.
Adler grew up in an ashram, in the mountains of upstate New York and began his rhythmic studies on a tabla style mridang at the age of five. He received a jazz percussion scholarship to attend New England Conservatory and in Boston, collaborated with Korean vocalist, Sunny Kim, releasing three albums and touring the northeast and Europe.
In 2005, Adler moved to New York City where he has worked with: Benedikt Jahnel, Bomba de Tiempo, Bombay Rickey, Cochemea, Sheila Jordan, Guillermo Klein, Michael Leonhart, Frank London, Kate McGarry, Raga Massive, Kamala Sankaram and Elizabeth Swados, among others.
Brian Shankar Adler has been recorded on over thirty albums including his most recent works, "For a Gallery on the Moon" (Chant Records, 2020) and "Fourth Dimension" (Chant Records, 2019). His music video, "Mantra" won best music video at Transcinema International Film Festival in Peru and official selection at Quiet City Film Festival in New York City. Adler has also been featured in Jason Bivin's book "Spirits Rejoice," Newsweek, JazzTimes, NPR, Downbeat and Modern Drummer Magazine. Other projects include Human Time Machine, Helium Music Project and Prana Trio.
---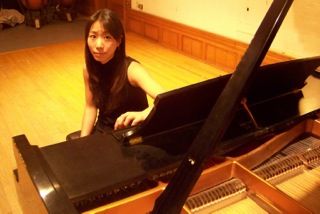 Chiharu Naruse has performed as a soloist and a chamber musician throughout the United States, Germany, France and Japan. Her broad range of orchestral repertoire includes performances of Rachmaninov, Beethoven, Mozart and Schumann piano concertos with multiple orchestras. Naruse has also performed with the Da Ponte Quartet, Portland String Quartet, Venti Cordi and the Portland Ballet. Her musical projects range from German classical repertoire to regular collaboration with contemporary composers in the interpretation and performance of their compositions. Naruse is frequently contracted by recording companies to record contemporary music. To date, she has several recordings with Navona Records and, most recently in 2018, released a solo album of compositions by Kenneth Kuhn from Big Round Records.
In addition to maintaining a regular performance schedule, Naruse is also a well respected teacher, chamber music coach and competition adjudicator with many of her students receiving competition awards and gaining acceptance to major music conservatories. Naruse is currently a member of the Bates College applied music faculty and the faculty of the Portland Conservatory of Music.
Naruse is a graduate from Hochschule für Musik "Hanns Eisler" in Berlin, Germany where she studied piano with Klaus Bäßler, art song collaboration with Wolfram Rieger and chamber music with Suzanne Glützmann. In addition to her European studies, she is also a former student of Frank Glazer.