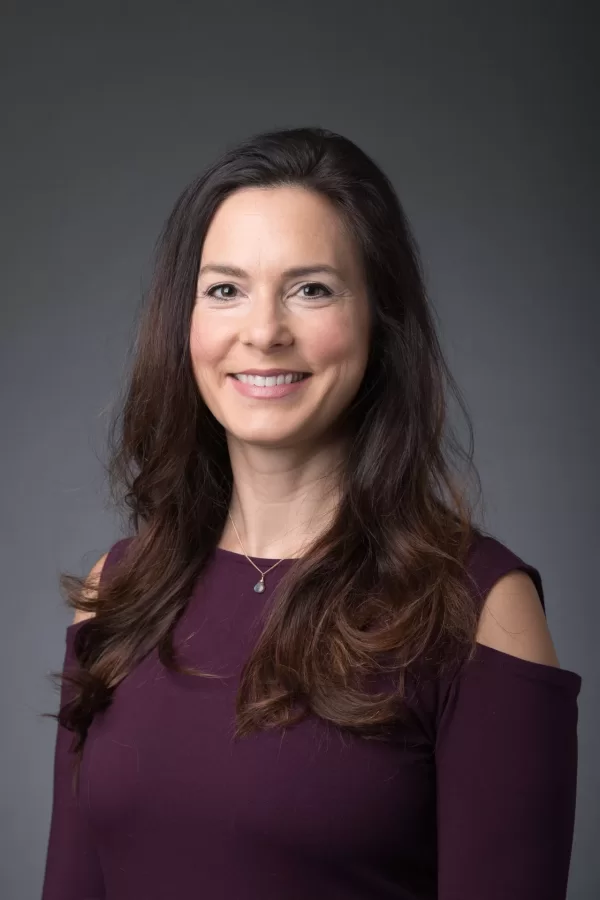 How Music Can Make You Better: A Neuroscientist's Perspective
Wednesday, May 18, 2022 — 7:00pm

Inaugural talk of the Music and WellBeing lecture series sponsored by a grant from the van Otterloo Family Foundation in coordination with the Bates Music Department. For more information, contact Music faculty coordinator gfatone@akeegan
Dr. Indre Viskontas is a musician, opera stage director and a cognitive neuroscientist. She is affectionately known as Dr. Dre by her students at the University of San Francisco, where she is an Associate Professor of Psychology. She received a BSc in psychology and French literature from the University of Toronto, an MM degree in vocal performance from SFCM and a PhD in cognitive neuroscience from UCLA.
Dr. Viskontas has published more than 50 scientific articles and chapters related to the neural basis of memory and creativity, including several in top scientific journals. Her book, How Music Can Make You Better, was published by Chronicle in 2019. Her three 24-lecture courses, Essential Scientific Concepts, How Digital Technology Shapes Us and Brain Myths Exploded have been released by The Great Courses, and are among the top nonfiction titles on Audible.com. Wondrium will release her next course, The Creative Brain in August of 2022. Dr. Viskontas is the Creative Director of Pasadena Opera, where she directed The Man Who Mistook his Wife for a Hat, a chamber opera based on the case study written by Oliver Sacks, as well as other operas.
She has hosted television programs on the Oprah Winfrey Network, and on several streaming channels and has appeared on major radio stations across the US. She hosts the popular podcasts Inquiring Minds, with more than 14 million downloads, and Cadence: what music tells us about the mind and recently collaborated with Audible and the Oliver Sacks Foundation to host and write Radiant Minds: the World of Oliver Sacks.
Please use this Zoom link to pre-register for the event; a link will be sent after registration and the event will go live at 7pm on 5/18:  https://bates.zoom.us/meeting/register/tJ0uduCsrTMoHNH-6i60dXh1qnN3dDRwhrhl