Lipton adds Q&A to visit; music resumes Sunday with gospel powerhouse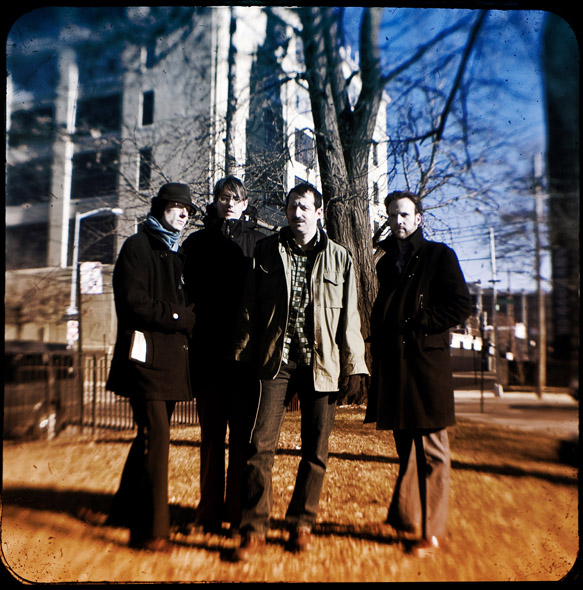 Ethan Lipton, the Brooklyn-based playwright also known as a songwriter who, as an NPR commentator put it, can be "hilarious, dark, sophisticated, schleppy and sad all at once," has added a question-and-answer session to his Oct. 1 visit to Bates College.
Expected to range through myriad aspects of living the creative life, from the business of creativity to the specifics of writing lyrics vs. spoken lines, Lipton's Q&A takes place at 4:15 p.m. Friday, Oct. 1, in Room 104 of the Olin Arts Center, 75 Russell St.
Lipton and His Orchestra perform at 7:30 p.m. that day in the Olin Arts Center Concert Hall. The Q&A is open to the public at no cost. Concert tickets are $10 and available through the website www.batestickets.com. For more information, please contact 207-786-6135 or olinarts@bates.edu.
A playwright whose work has been produced in Los Angeles, New York and Edinburgh, Lipton is also a singer-songwriter whose three-man band provides spare arrangements that range through the stylebook of American music.
Likened to "a peek into a curio shop from a hundred years ago" by The Village Voice, Lipton's songs explore the depths of subjects like bicycles, life, death, guilt and pets.
The Brooklyn-Bates connection resumes two days later as Naomi Shelton and The Gospel Queens perform in the Olin concert hall at 7:30 p.m. Sunday, Oct. 3. The Bates Gospelaires, a student ensemble, open. Tickets are $15 and $8.
Based in Brooklyn and known for a long and vibrant career in New York soul clubs, Shelton grew up singing with her sisters in their Alabama church. "What people really hear from us is the gospel sound, but with the nightclub beat," Shelton told The Village Voice. "It's like the 'everything bagel' — you throw in a little of this and a little of that."
A warm and dynamic presence on stage, Shelton ensures that everyone in the room feels connected to the music and to the singer herself. "The audience will feel the band working every minute, and will enjoy every second," says Seth Warner, manager of the Olin concert hall. Shelton's band includes her musical director of more than three decades, bandleader and keyboardist Cliff Driver, and former James Brown bassist Fred Thomas.
View Comments