A member of the Bates faculty since 2004, Professor of Environmental Studies Holly Ewing is the new Christian A. Johnson Professor of Interdisciplinary Studies.
Endowed by the Christian A. Johnson Endeavor Foundation, now the Endeavor Foundation, this chair celebrates the central role of interdisciplinary studies in the liberal arts and recognizes a faculty member who has made transformative contributions to interdisciplinary teaching, learning, and scholarship.
Holly Ewing explains what the appointment means to her:
I was completely surprised to receive an envelope in the mail with the news of my appointment to the Christian A. Johnson Professorship — I had no idea how or when it passed from person to person. It meant a great deal to me to be able to share this letter with my family last Thanksgiving by physically handing it to my parents in a hospital room in Oklahoma during a period when my father was gravely ill and in and out of the hospital.
Over my years at Bates, faculty whose work I greatly respect — Jane Costlow, Michael Jones, and Rebecca Herzig — have held the professorship, so I am honored to be named the next holder of it.
Since so much of the expansion of knowledge has been happening in interdisciplinary spaces that we did not previously consider, it seems especially fitting that there is a professorship that acknowledges that work and the opportunities that exist in our scholarship, teaching, and even the organization of the academy.
Working with students, colleagues, and collaborators in these spaces and thinking about how they are structured and how we can create in them is some of the most satisfying work I do, so I am grateful to the Endeavor Foundation for the recognition of its importance.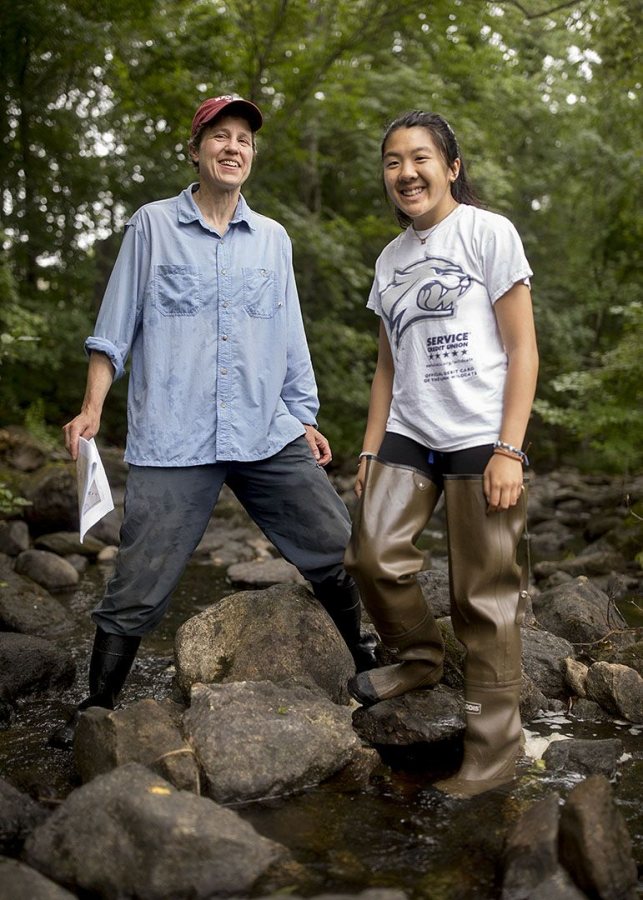 About Holly Ewing
Holly Ewing uses the college's Maine location to great advantage in her research and field courses. Her courses provide the natural science core of the Program in Environmental Studies, the college's most interdisciplinary major.
Her research, often with student collaborators, investigates the interconnections among atmospheric, terrestrial, and aquatic ecosystems — such as how ecosystems in Acadia National Park respond to air pollution, or the processes of algae growth in Lake Auburn, the area's source of drinking water.
In partnership with faculty colleague Rebecca Herzig, she has worked to improve faculty procedures for tenure and promotion reviews by regularizing the process for all faculty, better accommodating a diversity of ways people are appointed, and recognizing the role and contributions of interdisciplinary work. The recent chair of the Program in Environmental Studies, Ewing also is a member of the Program in Gender and Sexuality Studies.
View Comments