An occasional roundup of what Bates folks are saying about this and that.
Ever Forward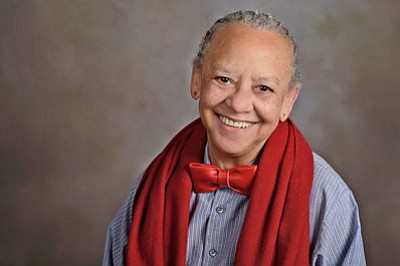 "What we do is go forward. Everything else is yesterday. There's nothing wrong with yesterday — we learn from yesterday, or hopefully we learn from yesterday.
"You go forward with our dreams and hope for human beings. We embrace tomorrow. That's what we should do. Most people are afraid of tomorrow. Don't be afraid!"
— The poet Nikki Giovanni, speaking on Zoom offering the opening lecture for the Museum of Art exhibition on the life and work of Ashley Bryan.
---
Remembering the Mayor
"He was the mayor of Lewiston and he was the mayor of Auburn. But he was absolutely the mayor of Bates College."
— Bob Littlefield '75, speaking to the weekly Bobcast and recalling the late John Jenkins '74, his friend and teammate in football and track and field, who was widely known and loved during his students days and who also served as mayor of Lewiston and Auburn.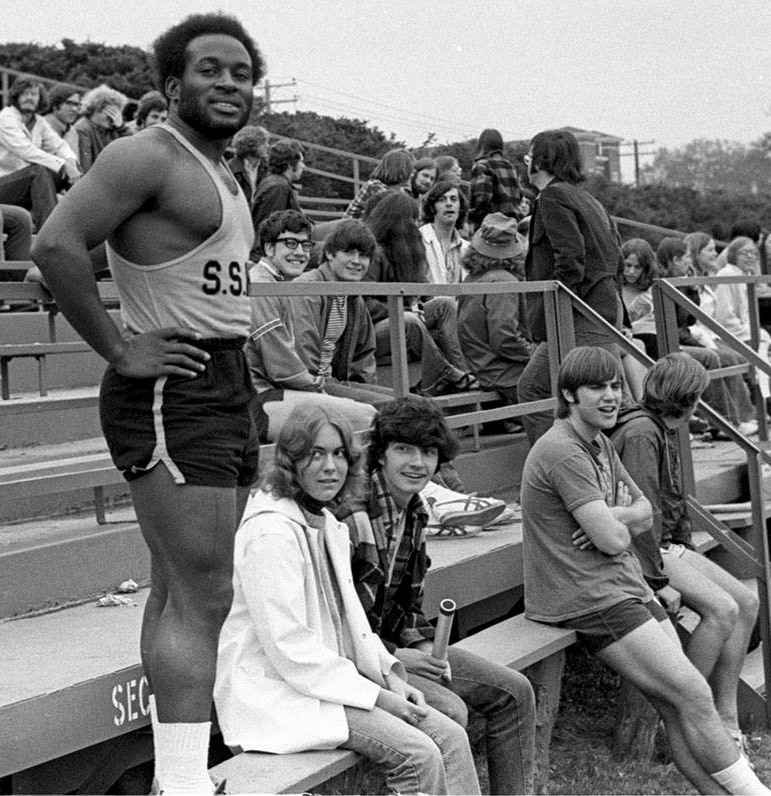 "I felt a tremendous amount of pressure to succeed and to perform. It can overwhelm you. John Jenkins would help you put all of that in perspective. He helped me believe that friendships and relationships and how you handled winning and losing is what really mattered."
— John Emerson '73, recalling Jenkins' friendship and impact.
---
For the Love of the Game
"We rarely have the time just to focus on field hockey as it is — really enjoy the sport in a very different way. Our team is doing a good job of taking that mindset and not getting caught up in, 'I wish we were playing.' We've had a lot of fun working on our skills in a way that's entirely different because you don't have somebody to beat tomorrow."
— Head field hockey coach Dani Ryder Kogut, speaking to the weekly Bobcast about one unexpected benefit of a season without games.
---
Wise Service
"I treasure the fact that young men and women I taught have joined the military and have taken some of their Bates conversations and readings into lives that have no doubt demanded great wisdom and complicated decisions."
— Clark Griffith Professor of Environmental Studies Jane Costlow, speaking at the dedication of the Veterans Plaza on Oct. 9.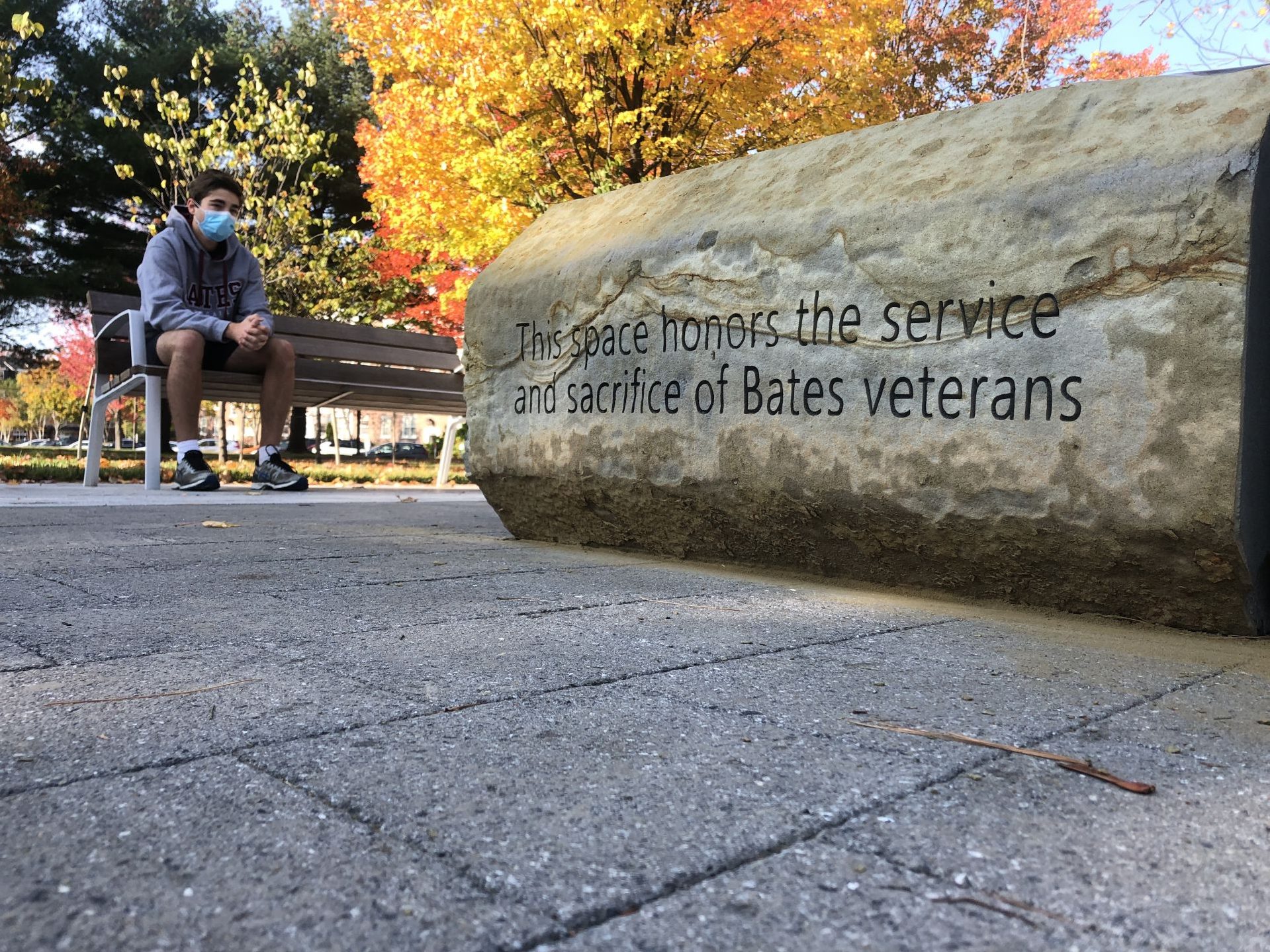 ---
The More Things Change
It's about relationship building. It's about taking care of yourself: staying fresh, mentally sharp, and getting your grades in order, and all of those sorts of things. Much has changed but some things must stay the same.
— Head coach of men's soccer Tyler Sheikh, speaking to the weekly Bobcast about what doesn't change during a season without games.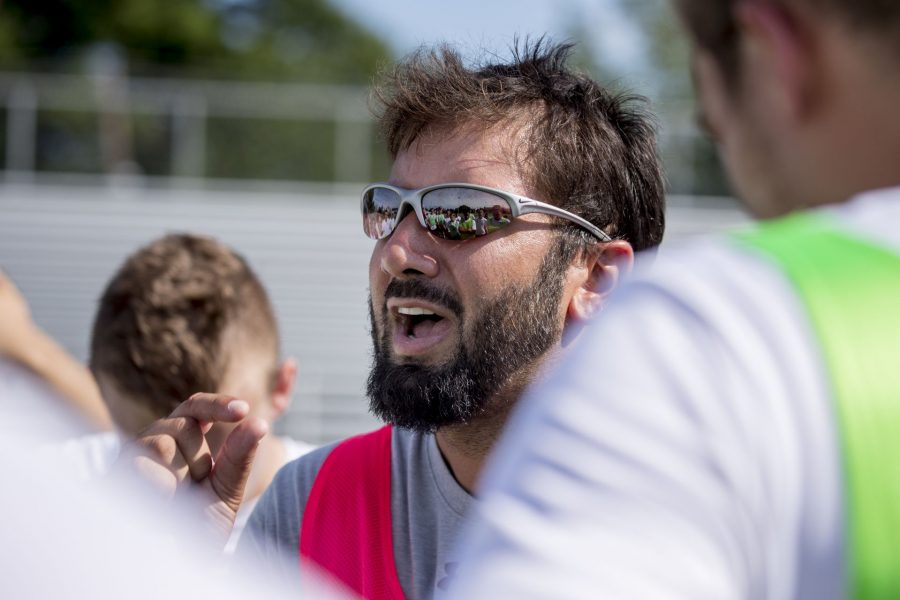 Thank You
As an institution, we owe a debt of gratitude to them for carrying forward a student experience at a time when it's harder than ever.
— Associate Dean of Students for Residence Life and Health Education Molly Newton '11, praising the work of Junior Advisors and their support of first-year students this fall.
---
Hands Up, Don't Shoot
"They were like, 'So for a least 200 years we've known that hands up means 'don't shoot.'"
— Michael Boyd Roman, lecturer in art and visual culture and Mellon Postdoctoral Fellow, recalling teaching Francisco Goya's The Third of May 1808 to Morehouse College students in 2014 as protests erupted in response to the police killing of unarmed Michael Brown in Ferguson, Mo. In Goya's painting, the viewer's eye is drawn to one man, clearly unarmed, his arms outstretched in submission.
---
Head Coaching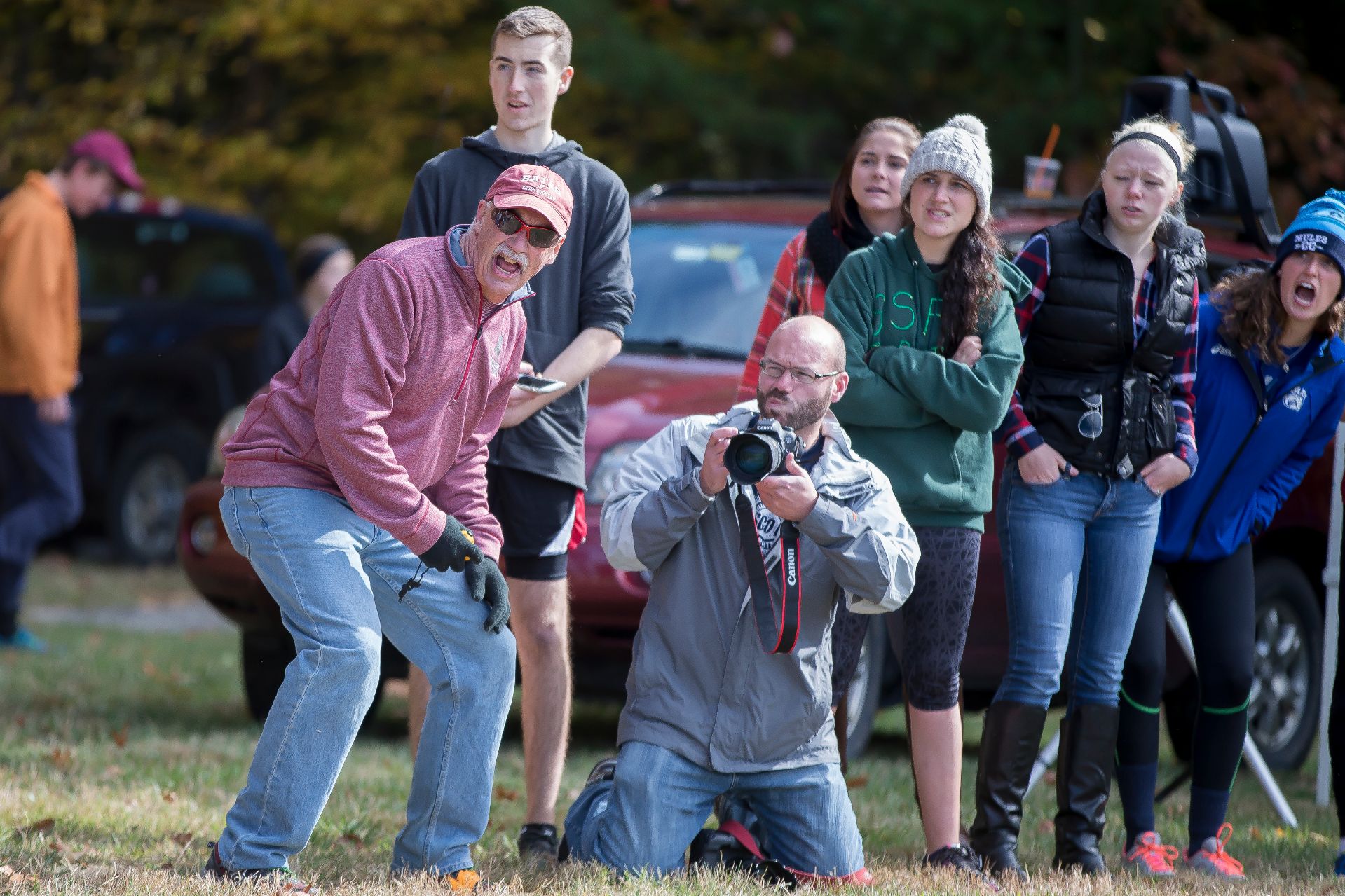 "For five or 10 minutes, I'd be intently focused on debits and credits. Then my mind would stray, thinking about coaching scenarios: How I'd handle this in a workout, what I would do if my star runner came down with an injury right before the state meet. I'd put myself through these scenarios time and time and time again."
— Head coach of men's cross country and track and field Al Fereshetian, speaking to the weekly Bobcast and recalling how, during his college days pursuing a business education at Bentley College, he began to think like a coach for the first time. He later transferred to the University of New Hampshire to pursue teaching and coaching.
---
View Comments