In a time of crisis, a college newspaper can do more than inform, says Vanessa Paolella '21, editor-in-chief of The Bates Student. "It keeps the community together."
"With the pandemic, students have so many questions, all the time," says Paolella, a geology major from Dingmans Ferry, Pa. "The newspaper has been a really great outlet for us, as the staff, to both answer our own questions and help other students maybe answer some of their own and learn more."
Sometimes answering questions means sharing breaking news "as fast as possible," such as when the college announces positive COVID-19 tests or makes an important announcement. "People need to know, and we use our social media to get that message out really fast," she says.
Video by Theophil Syslo/Bates College
Other times, the goal is to provide a "deep dive into how students feel about COVID-19 policies on campus, how they're doing with the challenges they face building community, interacting with each other, and finding their people."
Journalists, she adds, "provide information and resources that people would not otherwise have, especially right now with the coronavirus pandemic, where there's so much misinformation and rumors."
And like all journalists, Paolella sees her newspaper as a vehicle for driving social justice. "One of our most important roles as student journalists is to elevate voices that may not otherwise have been heard.
"There's so much energy because you have that strong sense of purpose."
"We also have a really powerful platform to give voices to issues that students care about but don't know enough about, or provide voice to students' frustrations or concerns on campus," Paolella says, such as the in-depth look she offered on the whys and hows of tuition and financial aid during COVID and remote learning.
Like anyone who feels purpose in their work, Paolella feels the surge of energy, a kind of flow, each Tuesday night as the paper approaches deadlines, and she and her editors work together in their Chase Hall office.
"We're just working so hard to get to our deadline, reading over articles, making last minute edits, putting things together. You're working hand-in-hand to get it done. There's so much energy because you have that strong sense of purpose."
Paolella came to Bates with a single extracurricular focus. "I thought running was going to define who I was at Bates," and it has to an extent, as she's a captain of the cross country team this fall.
"I didn't come in intending to join the newspaper. But as a senior, especially in these hard times, I think that when I graduate, that having been editor-in-chief is probably going to be my most defining characteristic at Bates."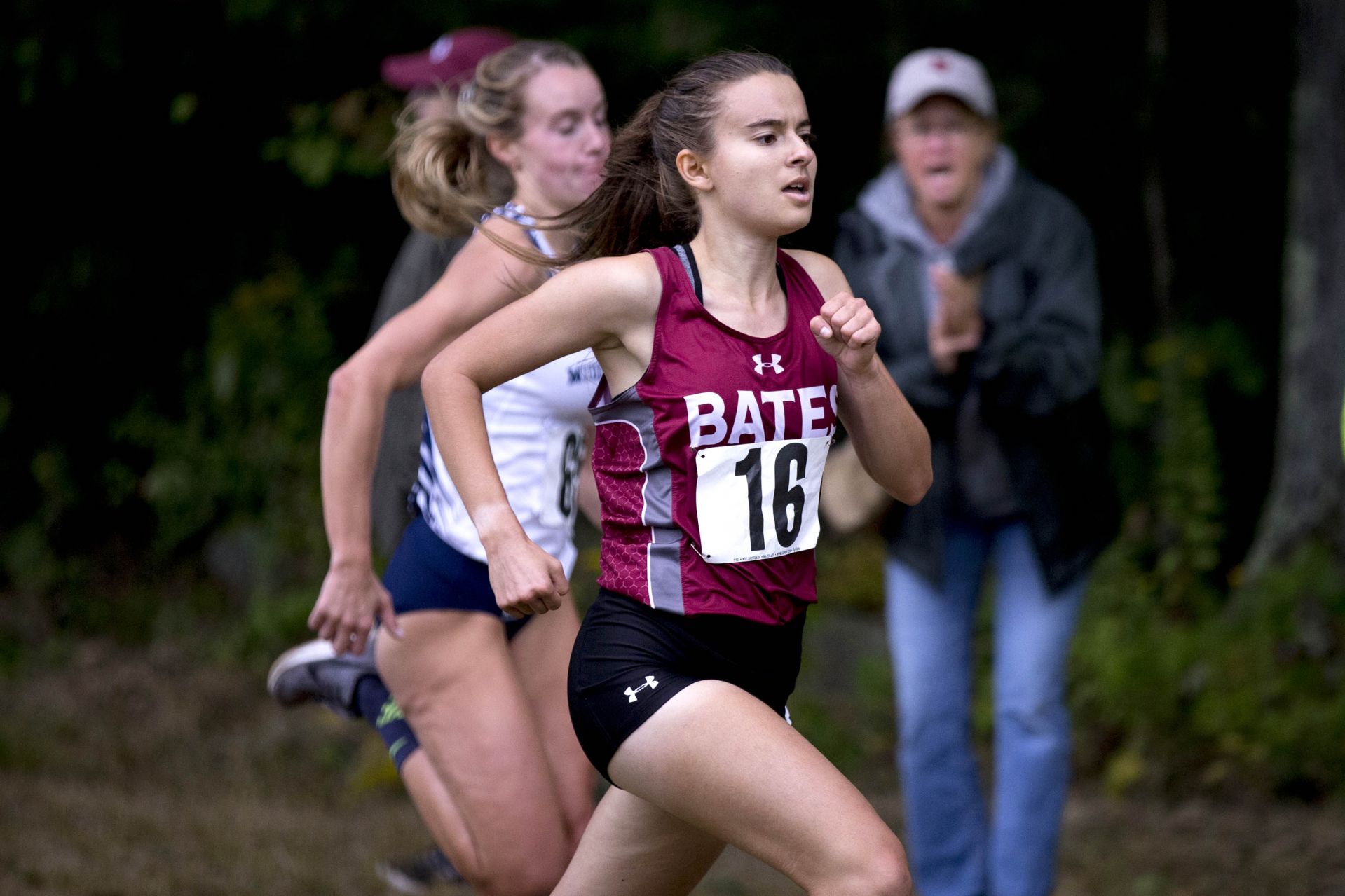 Paolella began her Student editorship right after completing a summer internship with the Lewiston Sun Journal. There, she "learned how fast the news cycle works, and how important it is to get correct information out as quickly as possible."
That meant turning around a story in just a few hours. "I would be given an assignment at noon and told, 'We need that for the paper tomorrow.' I learned to call people up, say what I needed, and get the information together as fast as possible because even waiting an extra day sometimes is just too long."
In how she works with her staff, Paolella sees herself "as a guide, because so much is done without my help. The meat of the work is done by reporters, editors, photographers, and other staff members.
"Maybe I'll send them a nudge, 'Hey, did you hear about this that's happening on campus?' Or, after reading through a draft, I might say, 'Have you talked to these people? Have you considered this other perspective?'"
She's also willing to dive in when needed, especially since the level of support can ebb and flow as students focus on their first priority, academics.
"Some people can't take the time each week, so I do whatever I can do to keep the paper running. Writing articles, being first editor, proofing, photographing, working layout."
Paolella has even been seen delivering print copies on her bike. "I enjoy the whole process."
View Comments