Ever since the conference's formation in 1971, off-season workouts with coaches have been a NESCAC no-no. But under revised conference rules that recognize the loss of games and competitions due to COVID-19, NESCAC spring sports coaches were allowed to work with their teams this fall.
For first-year Bates Bobcats in traditional spring sports like baseball, lacrosse, and softball, being allowed to practice with their coaches and new teammates right away this fall has been a unique experience in a unique time — and a silver lining in an otherwise difficult transition to college.
Video by Aaron Morse/Bates College
"I lost my season last year, and it was hard to practice over the summer," said men's lacrosse player Lowell Hairston '24 of Reisterstown, Md.
"Just being out on the field in any capacity has been honestly fantastic. Even with the modified drills with less people on the field and not being able to hit each other, it's been so worth it."
For head men's lacrosse coach Peter Lasagna, being able to bound around Garcelon Field with his team "has been an exquisite joy. The reason why we know each other, the reason that we are connected, is because of our shared passion for lacrosse. For us to be able to actually experience that together in their first months of college has just been wonderful."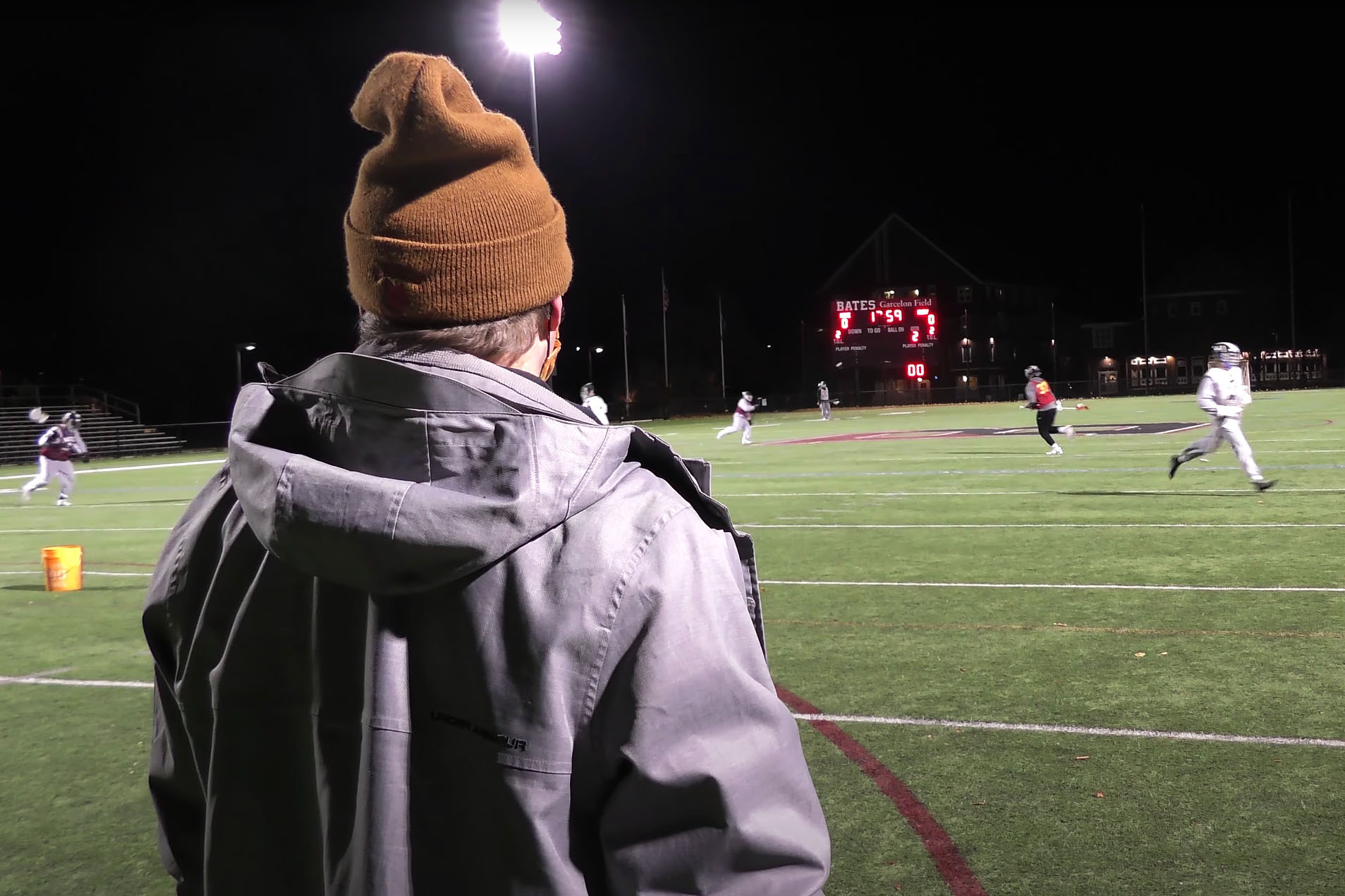 They aren't necessarily "normal" practices, with drills being modified to fit physical-distancing guidelines and, you know, everyone wearing masks. But to first-year students, none of that really matters.
Getting to know the coaches right away has been a crucial component of the fall practices for spring sports student-athletes. Hairston is already learning a lot about coach Lasagna.
"He's honestly one of the most empathetic people," Hairston said. "But he's also just funny and knows when to get serious on the field too."
Over at Leahey Field, pitcher Jack Potash '24 of Seymour, Conn., was able to face live hitting for the first time in an entire year.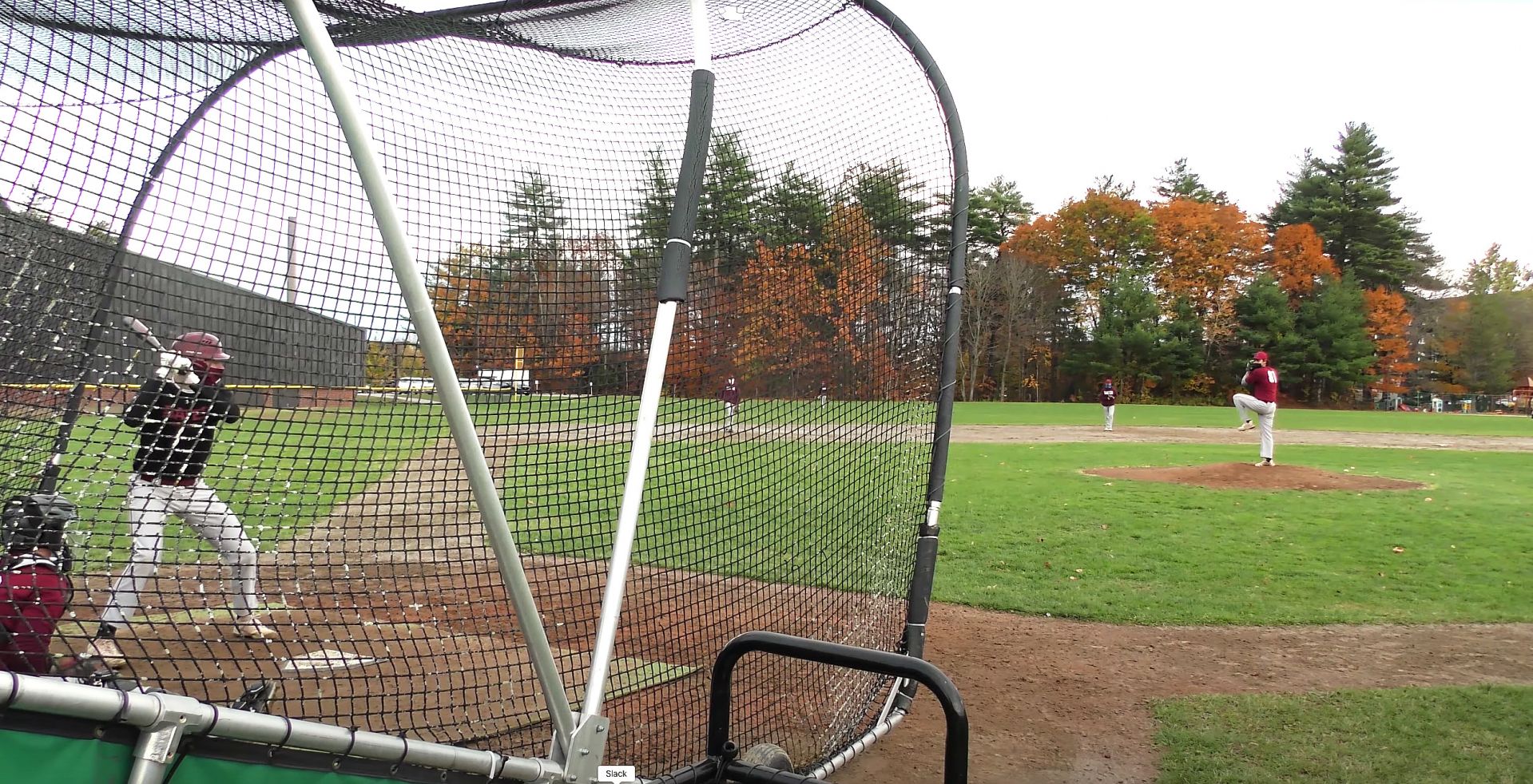 "I have been pitching pretty much since I have been playing baseball," Potash said. "I did not get a chance to play this summer so it felt good; it's always nice to go back on the mound."
Learning from older peers is a big aspect of the Bates experience as a whole. And it's no different in the world of athletics. One thing the more experienced Bobcats have emphasized is that flexibility is the key to success.
"Being able to adapt to different situations is definitely a huge thing," said women's lacrosse player Madie Donovan '24 of Cohasset, Mass. "I think our upperclassmen are awesome and have really helped with that transition, you know getting up to speed with lifting and practices and class, all at the same time."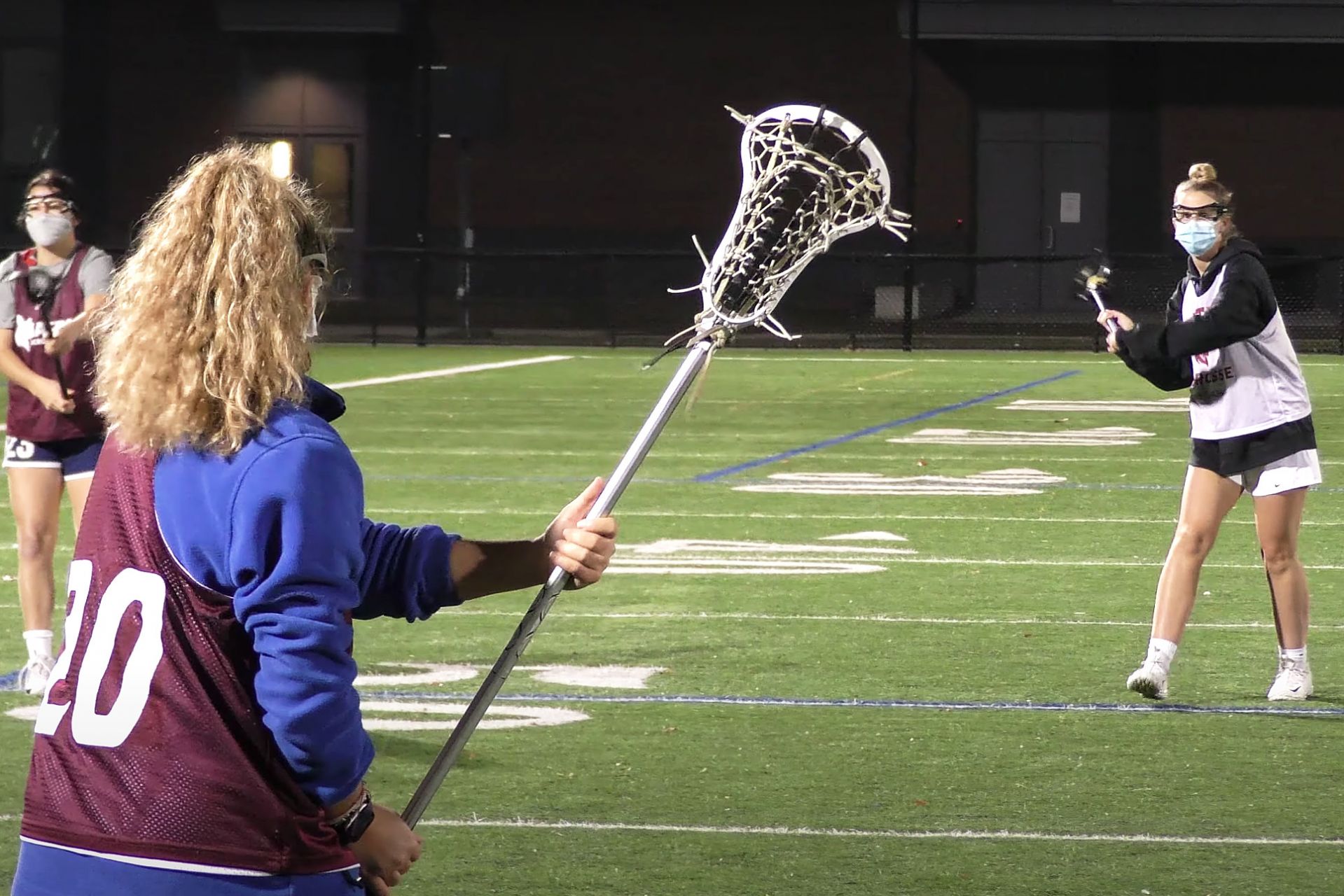 When it comes down to it, the strong Bates community continues to shine through, even in difficult times.
"I just love it here," Hairston said. "I have not had an experience like this. I have not been able to be in a community like this in…forever. So this is truly unique."
View Comments