Erik O. Jarnryd '87, P'18, P'19
Managing Partner, Zeis Development
Concord, MA
Years of Service: 2014–2024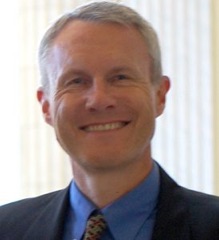 Erik O. Jarnryd is Managing Partner of Zeis Development, a privately held real estate investment and management company in the Boston area. Prior to that, he was Chairman and CEO of Harvey Building Products, a manufacturer and distributor of exterior building products based in Waltham, Massachusetts. He had previous roles at DRI-McGraw Hill; Temple, Barker, and Sloane; and Mercer Management Consulting.  
Erik graduated with a Bachelor of Arts degree in Economics from Bates College in 1987 and earned an MBA from Harvard Business School in 1993. He serves as Director and Treasurer of the Bacaanda Foundation, a non-profit that assists communities in southern Mexico through programs in internet connectivity, school construction and sustainable agricultural practices.
As an alumnus, Erik has served as a career advisor for the Bates Center for Purposeful Work and as the host of a Purposeful Work internship. He has also served on his class's reunion gift committee, on the Mount David Society Committee, and on host committees for alumni and student events.
Erik grew up in Sweden and Mexico. He is a dedicated soccer and golf player and an avid world traveler, a passion he shares with his wife Susanne (Class of 1987) and his three children: Andrew (Class of 2018), Anna (Class of 2019) and Lily.