Up next in the Bates 2020-21 Theater Season…
Class Notes with Alumni Cast
As Professor Andrucki approaches retirement after nearly 50 years of teaching and directing at Bates, the Department of Theater + Dance presents Class Notes, his final production. Written and directed by Professor Andrucki, this play explores the emotionally explosive relationships among college classmates long after graduation.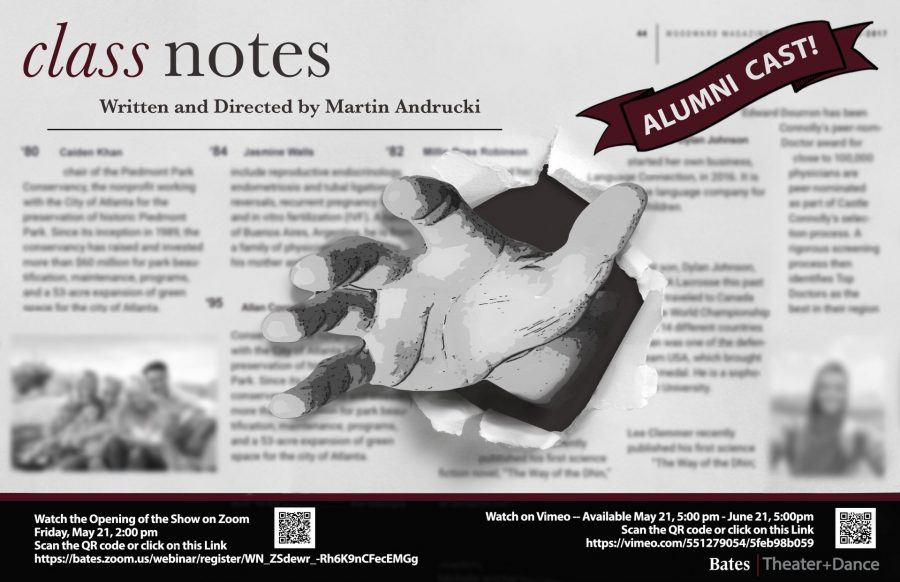 Alumni Cast
Sam Leichter '08
Congratulations Marty on a distinguished career at Bates! With every class and every production, you have created so many memories for your students, colleagues and the Bates community. Working now as a professional in theatre, I often think of lessons I learned from you at Bates. Enjoy your very well-deserved retirement. Don't be a stranger!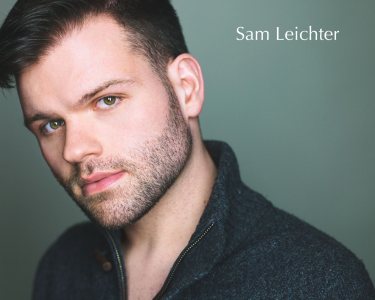 Sam Metzger '14
Congratulations to Marty on his retirement! Celebrating the impact you've had on Bates Theater and so many students, and wishing you a fun and happy retirement!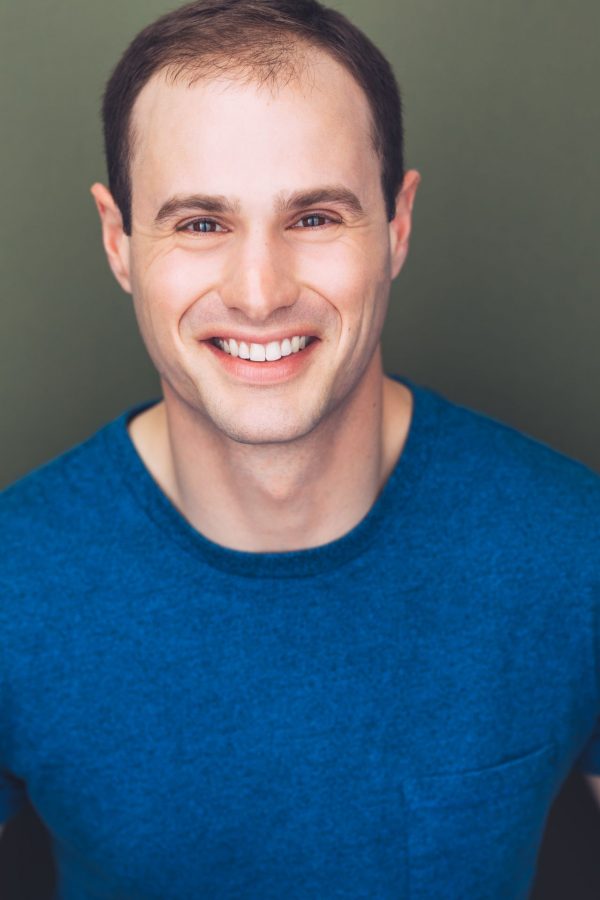 Amy Robbins-Wilson '92
Thank you Marty for all the laughter, wisdom, and advice while I was at Bates and beyond!  May you retire with pride at all the lives you have touched in such a positive way and may this next adventure bring you joy! Hugs!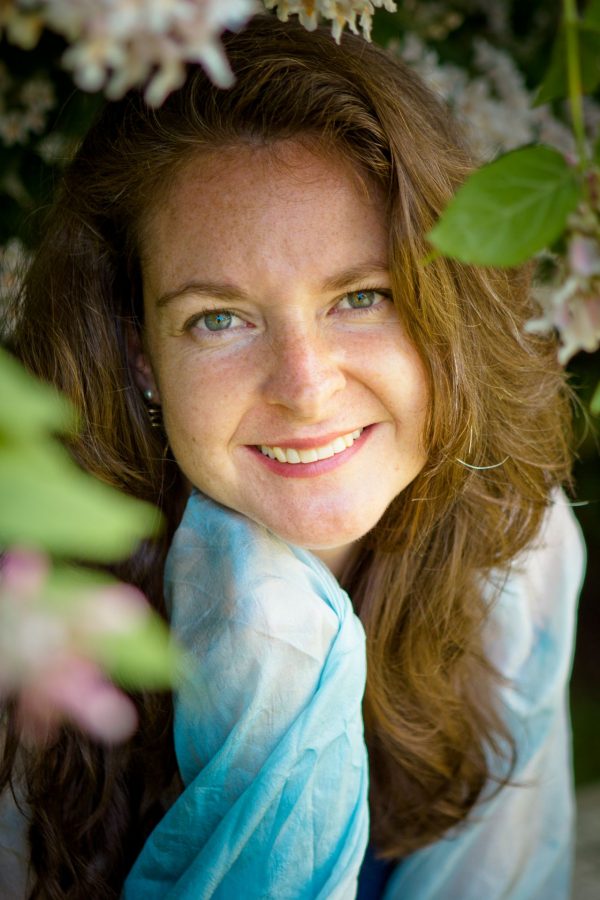 Marielle Vigneau-Britt '10
When I think of my time in the Theatre department at Bates, I think of Marty. With his energy in the classroom, he breathed life into thousands-year-old texts. His passion for the stage made rehearsals fun and intellectually stimulating. Working with Marty one final time on Class Notes was such a special experience and I am honored to have been a part of it. I know he is leaving Bates but his legacy will never retire. Cheers, Marty!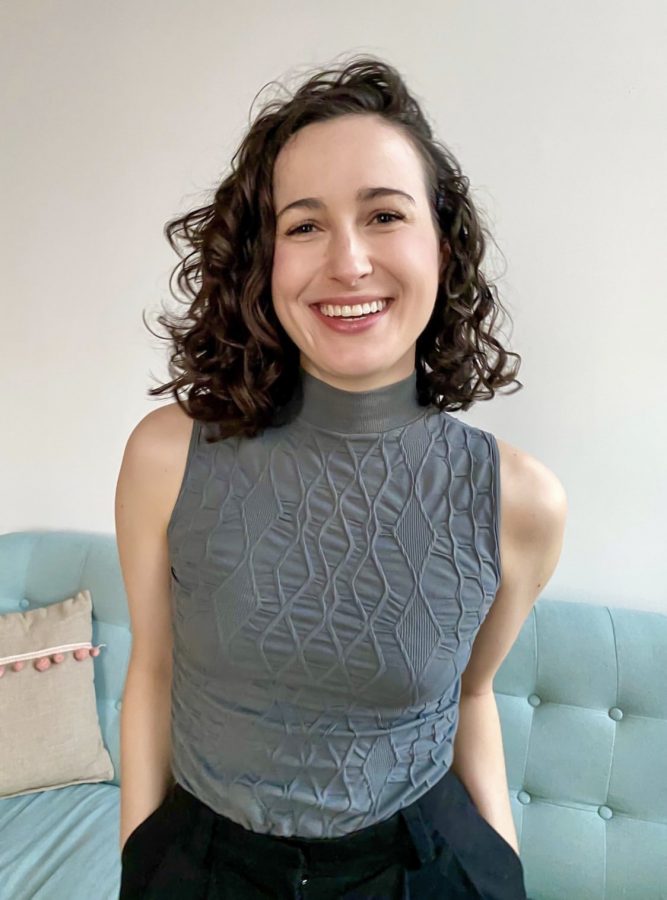 Grand Concourse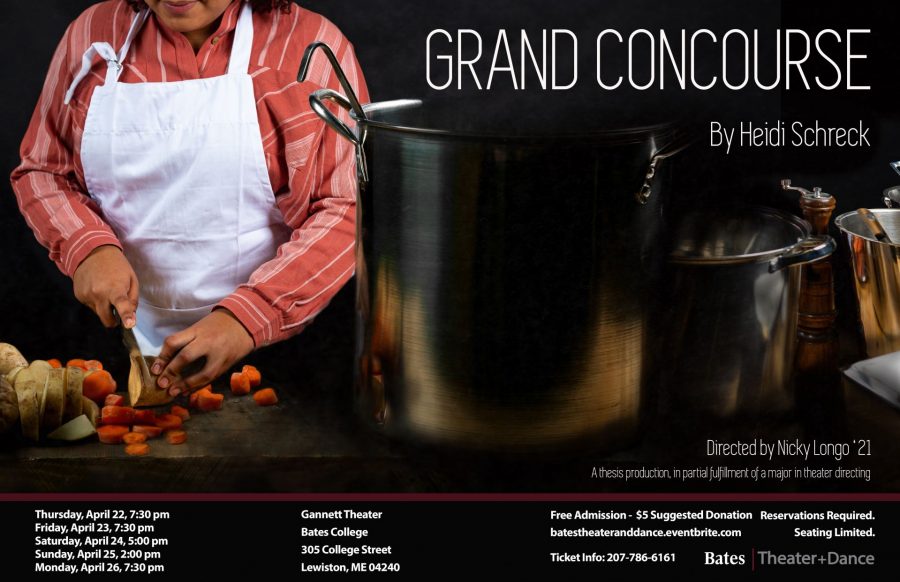 THIS WEEKEND!!!!! a gaggle of saints by neil labute, directed by patrick reilly '21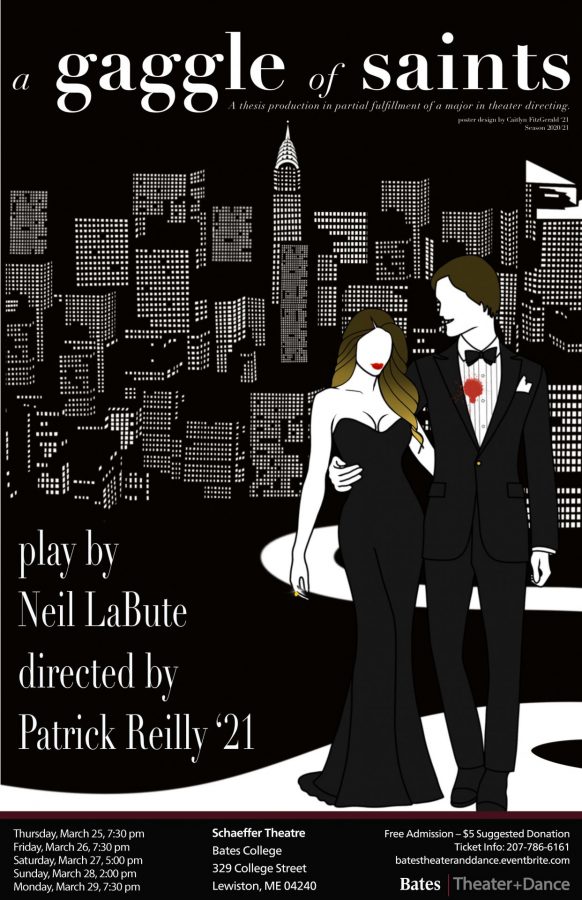 ---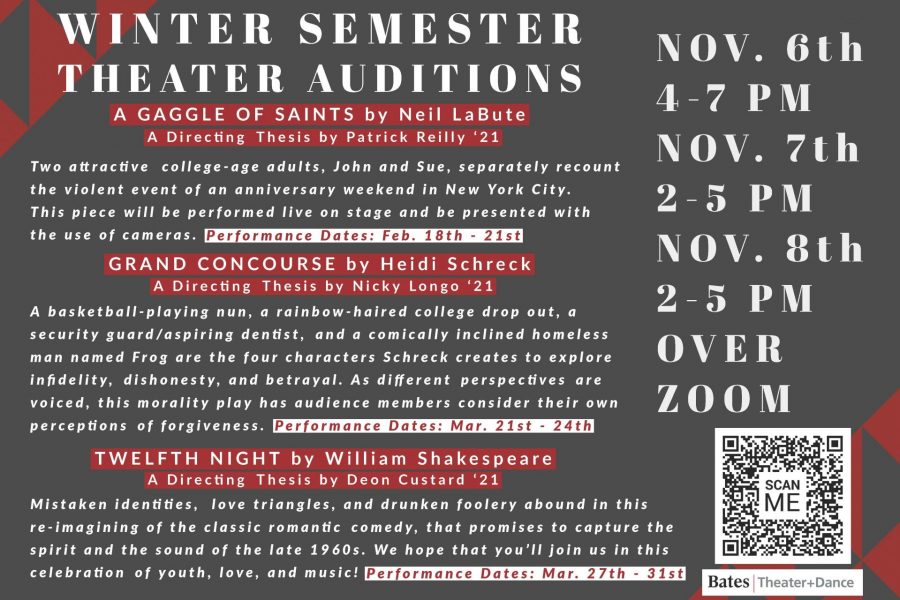 Meet the 2020-21 directors & their creative 360/Thesis/Capstone Projects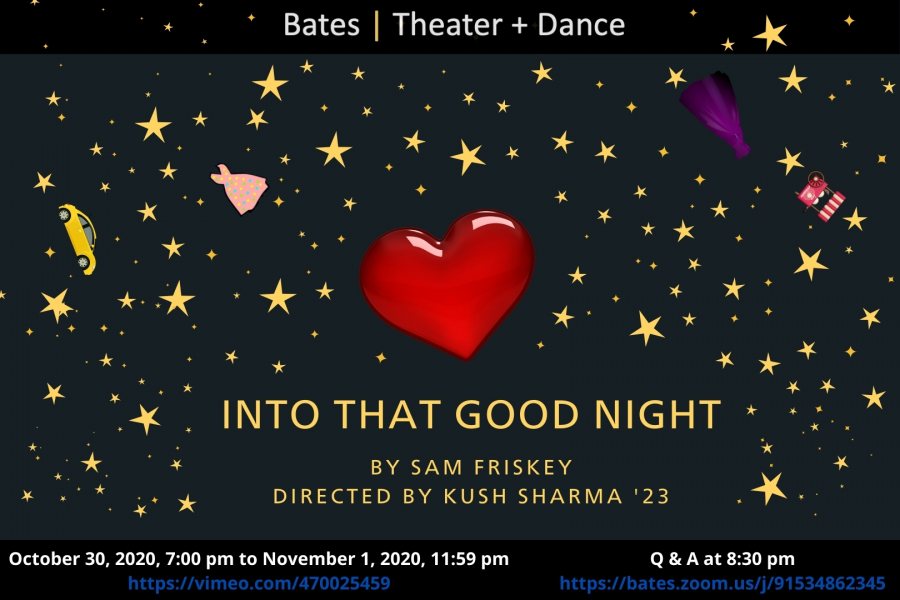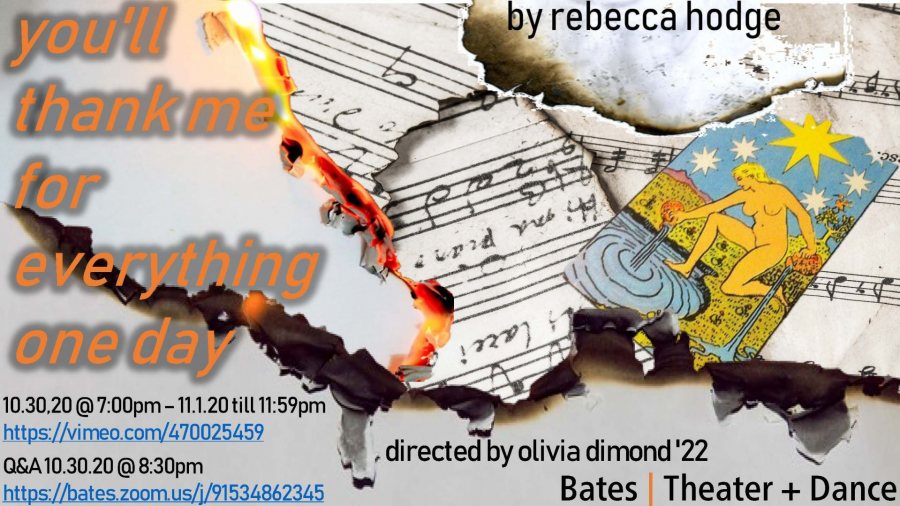 This year, we are making history as Bates Theater holds its first-ever ZOOM Auditions with Kush Sharma '23 & Olivia Dimond '22.

---
Olivia Dimond '22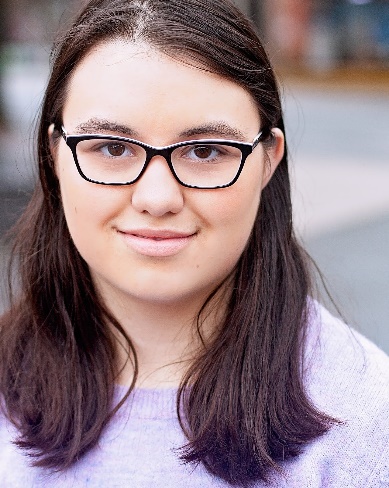 Independent Study in Directing
Title – you'll thank me for everything one day
Playwright – Rebecca Hodge
Lucas and Stella are assigned a duet project at their prestigious music school. Lucas doesn't know what his next move is. Stella might just be able to see the future. I'm looking forward to exploring what happens when the anxiety of growing up collides with love, music, and what we owe each other.
Kush Sharma '23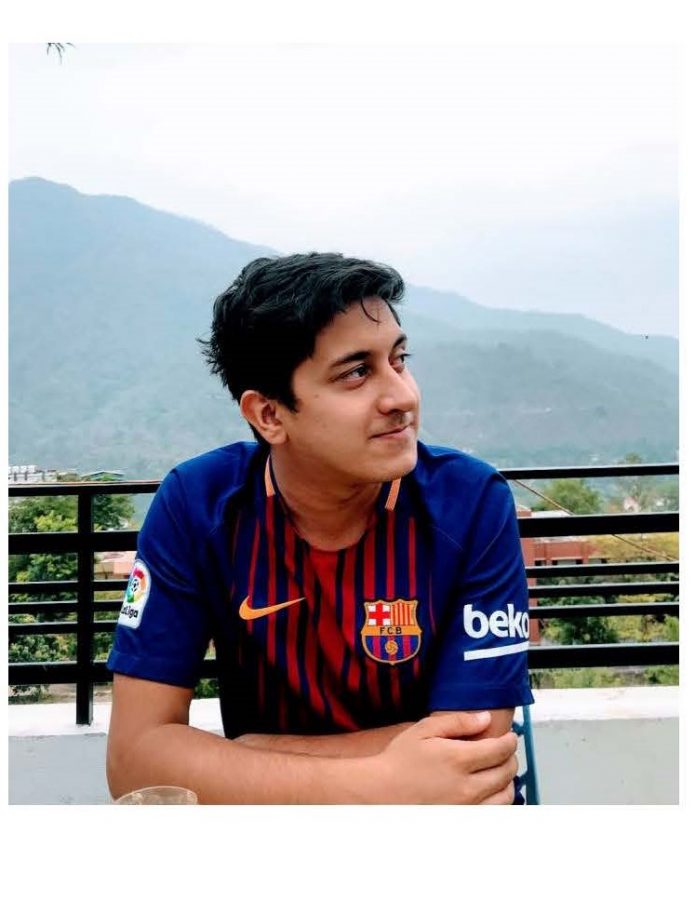 Independent Study in Directing
Title – Into that Good Night
Playwright – Sam Friskey
Into that Good Night is a play about two best friends, Emilia and Oliver, and how their relationship takes an unexpected turn the day before Oliver is supposed to move abroad. On their last night together, they realize that both of them have been suppressing their feelings for each other but is it too late now?
LuisDa Molina-Rueda '21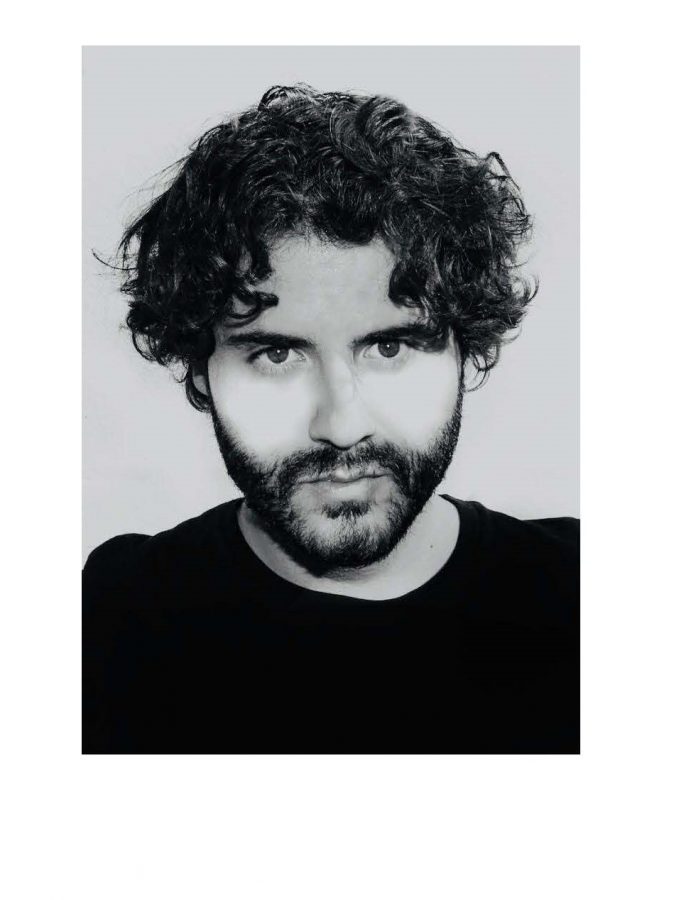 Play Development/Documentary Theater Thesis
Title – Proyecto Machos
Playwright- LuisDa Molina-Rueda '21
José, a 43 year old man, kills his partner Jesús, 23, to later kill himself. They are found dead in a garage carport days later. A gay theater student researcher in a nearby town comes back from abroad to conduct interviews, with the hope of shining a light on the causes of the murder.
Proyecto Machos is a documentary theater project that surveys gay masculinities in rural southern Spain. Our current research revolves around a suspected gay crime of passion that happened in Priego de Córdoba (Andalusia, Spain) two years ago. The case still remains under judicial secrecy. It is our hope that this project will ultimately illuminate a part of the gay experience in rural southern Spain, and contribute to the scarce dramatic literature on the topic.
Follow us at @proyecto.machos and @cochera.47 to learn more about our project.
Patrick Reilly '21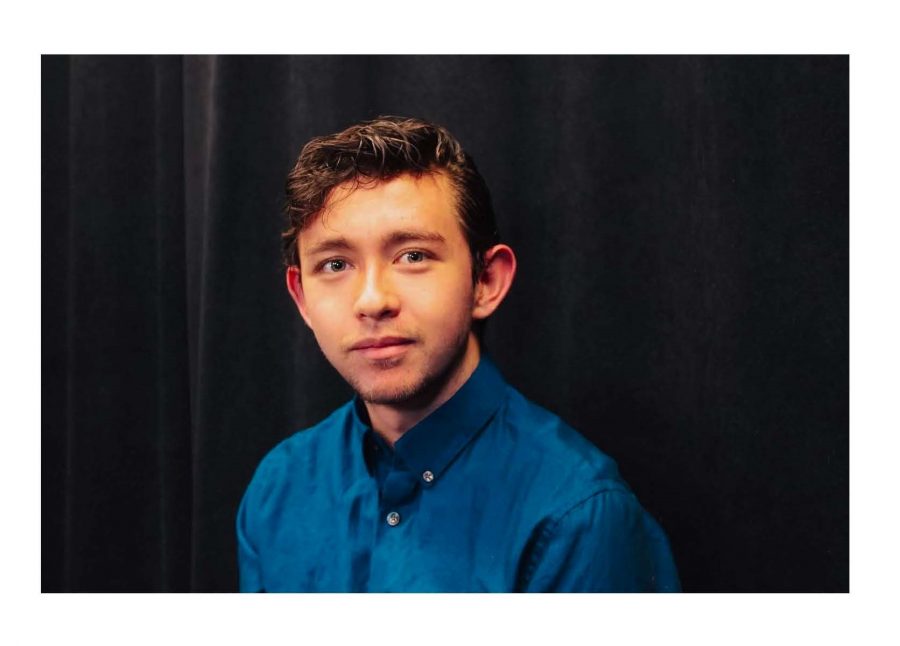 Directing Thesis
Title – A Gaggle of Saints
Playwright – Neil LaBute
Two attractive college-age adults, John and Sue, separately recount the violent event of an anniversary weekend in New York City.
Deon Custard '21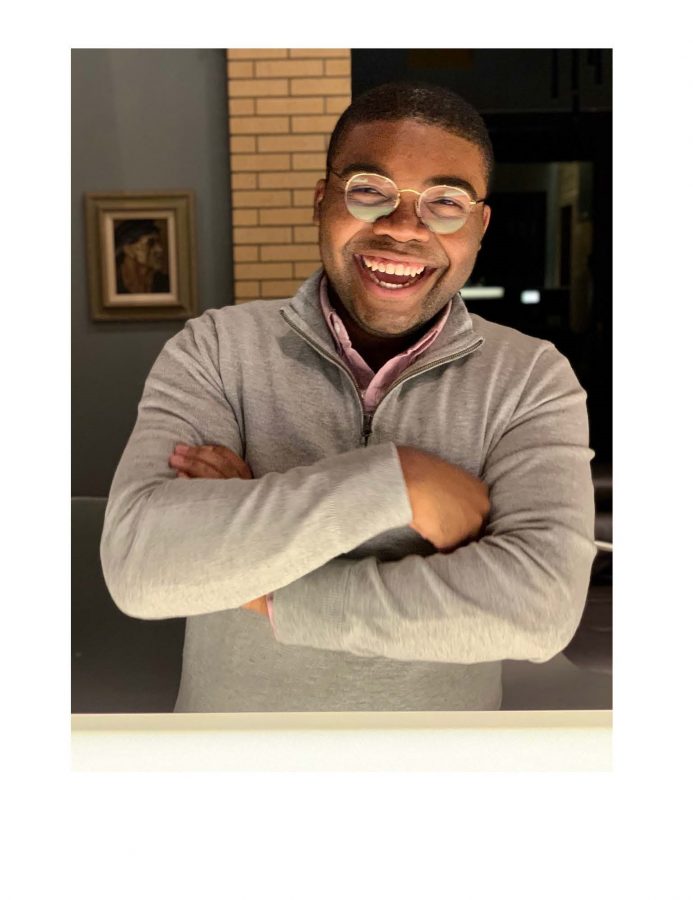 Directing Thesis
Title – Twelfth Night
Playwright – William Shakespeare
Mistaken identities, love triangles, and drunken foolery abound in this rocking production of the classic romantic comedy. Using a transdisciplinary approach, this is Shakespeare that will capture the spirit and the sound of the 1960s & 70s; all while breaking down the barriers of white hegemony, maleness, and age that has historically defined Early Modern studies. This raucous celebration of youth, love, and music (opens in March of 2021) and promises to be an aural and visual treat!
Nicky Longo '21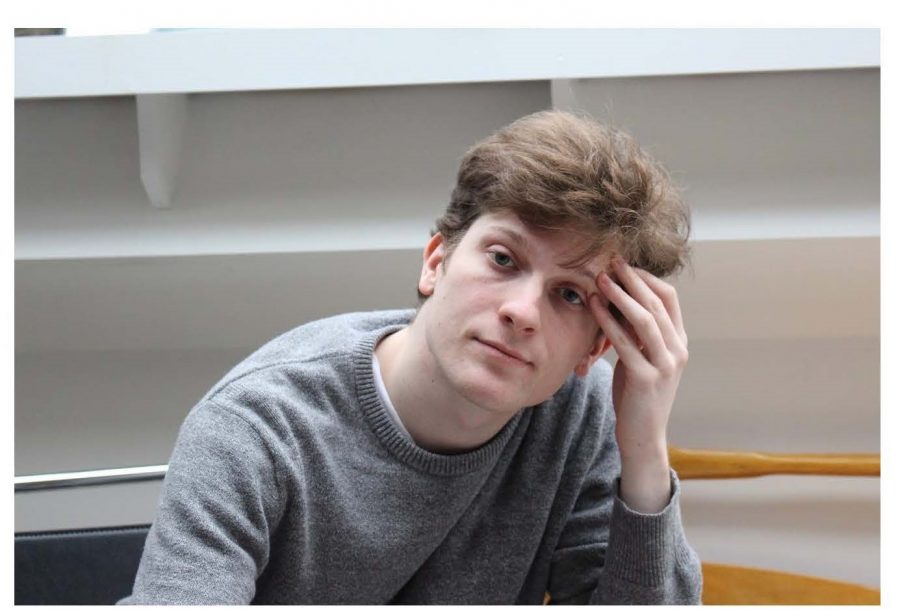 Directing Thesis
Title – Grand Concourse
Playwright – Heidi Schreck
Is there a limit to forgiveness, and if so where is the line drawn? A basketball playing nun, a rainbow-haired college drop out, a security guard/aspiring dentist, and a comically inclined homeless man named Frog are the four characters Schreck creates to explore infidelity, dishonesty, and betrayal. As different perspectives are voiced, this morality play has audience members consider their own perceptions of forgiveness.