Alumni Bios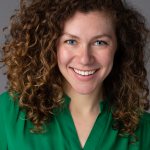 Allie Freed '16 is an actor and theatre-maker currently based in Chicago, Illinois. Originally from Gloucester, MA, she graduated from Bates in 2016 with a double major in Theatre and English. While at Bates, Allie had the opportunity to travel to Budapest, Hungary to study Central European Theatre and Film and completed a performance thesis where she played Liz Morden in Our Country's Good by Timberlake Wertenbaker. During her time at Bates, Allie interned with Clubbed Thumb and Powerhouse Theatre Festival, both in New York, as well as the Bates Dance Festival. Allie received additional theatrical training from the Yale University Summer Conservatory for Actors.
After school, Allie spent 2.5 years in Portland, Maine, where she had the opportunity to work with a variety of companies including the Dramatic Repertory Company, 60 Grit and Bare Portland, where she was a company member. Before leaving Portland, Allie starred as Gwendolen in the Importance of Being Earnest at Portland Stage, a role that earned her an EMC card.
Allie uses her Bates theatre education every day, both in and out of her theatrical practice. For more information on Allie's career, visit alliefreed.com.
---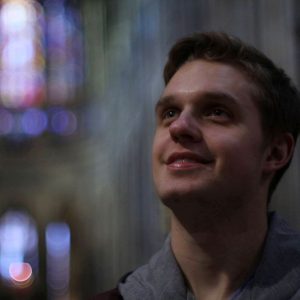 Sam Myers '16 is a playwright and dramaturg. He graduated from Bates with a major in English and a Minor in Theater. During his time at Bates, he acted in several theater department productions and was involved in the Robinson Players. He studied abroad twice: first, he traveled to Budapest, Hungary for the wonderful Central European Theater and Film short term course, and then spent a full semester studying screenwriting at FAMU in Prague. For his thesis, he wrote a play (called The Oracle) with visiting playwriting professor Cory Hinkle.
Sam grew up in Wyoming and now lives in Brooklyn. With the Brouhaha Theatre Project, he has co-conceived and written SOFT BOY (The Tank), HEYDAYS (Prospect Park), and R&D: A NIGHTMARE IN THREE FLOWCHARTS (Dixon Place, The Keep). His other full-length plays include FORCING and COW CAMP (FAB Downtown Art). He was a 2019 WildWind Performance Lab resident, and the 2016-17 Literary Fellow at Playwrights Horizons. Commissioned by Montana Repertory Theatre. O'Neill semifinalist. As playwright Terrence McNally's assistant, Sam worked on FIRE AND AIR (CSC, dir. John Doyle) and FRANKIE AND JOHNNY (Broadway, dir. Arin Arbus). He is currently the Literary Manager at Tom Kirdahy Productions, a Tony Award-winning producing office. When the theater industry was shut down by the COVID-19 global health crisis, Tom Kirdahy Productions had HADESTOWN and THE INHERITANCE running on Broadway, and a celebrated revival of LITTLE SHOP OF HORRORS running off-Broadway.
---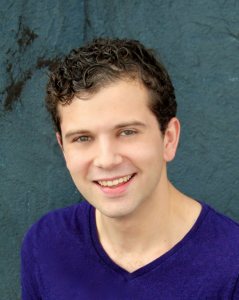 Nick Auer '15 is a director, performer, stage manager, and sound designer based in Brooklyn. After graduating from Bates with a BA in Theater, Nick co-founded The Brouhaha Theatre Project with fellow Bates alum MacKenzie Pendergast '15. Brouhaha's mission is to investigate different relationships between the audience and performers in strange, exciting spaces. Tunnel Odyssey, its first production, co-directed by Nick and MacKenzie and featuring a number of Batesies, was performed in The Meadowport Arch, a stunning passageway in Prospect Park, in May of 2016.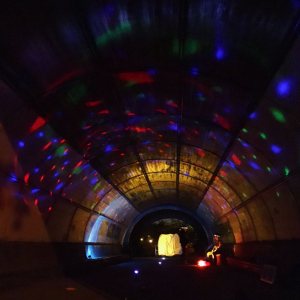 Nick first explored his interest in site-specific theatre and audience-driven forms in his senior directing thesis, The Breasts of Tiresias, in which he staged an immersive adaptation of the first surrealist play in a yarn-bombed Bates-owned house. In addition to Brouhaha, Nick is an Assistant Stage Manager for Third Rail Projects, the foremost immersive dance-theatre company in New York; he first worked on The Grand Paradise and will soon work on the development of their next large-scale work. He has also been fortunate enough to stage manage and assist on numerous projects outside his work with Third Rail.
As an actor, he has recently performed in BLDZR (The Triad), And That's How the Rent Gets Paid (The Kitchen), and I'm Bleeding All Over the Place: A Living History Tour (La Mama).
---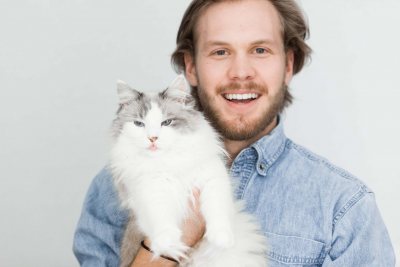 Gunnar Manchester '15 is an actor, musician, and music director currently based in Providence, Rhode Island.
After leaving Bates with a degree in Theater and Environmental Studies, he worked as a performer throughout New England before applying to the Brown/Trinity MFA Program, where he is now in his third year of training. Recent roles at Brown/Trinity include John Buchanan Jr. in Tennessee WIlliam's Summer and Smoke, and Caliban in Shakespeare's Tempest. Since his time at Bates he has worked at the Gamm Theatre, Actors' Shakespeare Project, Wilbury Theatre Group, Epic Theatre Co, Brouhaha Theatre Project, Lost Nation Theatre, Trinity Repertory Company, and most recently appeared in Commonwealth Shakespeare Company's 2019 production of Cymbeline on the Boston Common. In addition, he has trained with the Williamstown Theatre Festival and the Upright Citizen's Brigade. More information can be found at gunnarmanchester.com "
---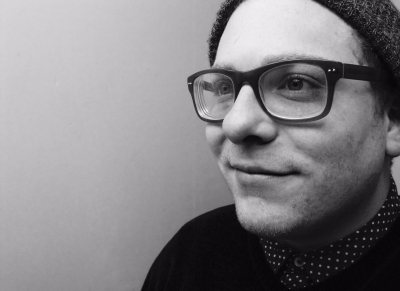 Jonathan Schwolsky '15 is a director, filmmaker, designer, and writer living in the Metro-New York area. After graduating from Bates with degrees in Theatre and Rhetoric, Schwolsky soon started developing an experimental dance-theatre adaptation of a short play entitled The Rounds, written by Bates Theater and Dance Tech Director, Justin Moriarty. In the fall of 2015, he moved back to Lewiston for a residency at a local non-profit organization dedicated to the rehabilitation of individuals struggling with addiction. As part of his residency, Schwolsky built a found-space theatre where he curated a multimedia arts show and premiered The Rounds (in March of 2016) for a two-night audience of over 300 local patrons. Immediately following his residency, he decided to move his newly-found experimental film and theatre company, EggSalad Productions, back to NY where he was able to re-cast The Rounds with local talent as well as a few fellow Bates Alum. After a successful crowdfunding campaign, Schwolsky produced two shows in Lindenhurst, NY as well as an off-off broadway production in Manhattan. Currently Schwolsky is editing his versions of The Rounds for digital release in the fall of 2016 while working in Chelsea, NY as an assistant film editor. He recently started teaching in Rockaway, NJ where he is instructing at-risk high school students on the importance of performance as related to embracing one's own individuality. He plans to film an updated interpretation of Moriarty's work in the coming months and has high hopes for collaborations with other NY production company's and experimental artists.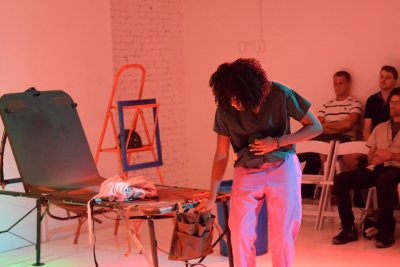 See Schwolsky's work and more details on EggSalad Productions here:
http://entertainmenthour.blogspot.com/2016/09/hmmm-this-is-tough-one.html
"Bates was an amazing place to find my foundation as an artist. From my first semester at Bates as a set-workshop carpenter, to my final moments at Bates, working to hone my own dramaturgy and directorial methodology, I was given the tools to self-explore and collaborate freely. Even when I deviated from traditional theatre methods, the small, close-knit staff was always there for me, probing the parts of my brain that I didn't know I could even reach. My enthusiasm was nurtured and as a result, I have been able to bring that knowledge which Bates gave me into the studios and classrooms where I am now. I believe whole-heartedly that art is something that grows with us, and I grew a lot, as many do, by immersing myself in the theatre program at Bates College."
---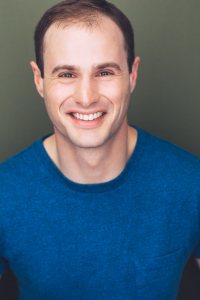 Sam Metzger '14 is an actor and teaching artist living in Brooklyn, New York. After graduating from Bates with a degree in English and an honors degree in Theater, Sam joined the Irondale Ensemble Project as a company member. As an actor with the company, Sam has been in Irondale's productions of Saint Joan of the Stockyards, 1599 Project, and Life of Galileo. As a teaching artist with Irondale, Sam has taught in schools across Brooklyn and Queens. Sam is the director of Irondale's Junior Company, a middle-school ensemble that meets weekly at Irondale's beautiful space in Fort Greene, Brooklyn. Sam also works with high-school STEM students, playing improv games to improve communicative skills and ensure that our future scientific leaders are able to clearly explain to the general public what their work means and why it's important. Sam is also a facilitator of one of Irondale's largest current programs, a partnership with the NYPD called To Protect, Serve and Understand. Each round of the project brings 7 community members and 7 NYPD officers together for 10 4-hour improv training sessions, each beginning with a home-cooked meal. The goal of the project isn't to create actors or facilitate reconciliation but to have participants return to a space time and time again to have difficult conversations with those they would not normally talk with, and then play improv games together. (Click here to watch a BBC feature on the program for more background.) In the summer of 2018, Sam will be going to the Edinburgh Festival Fringe in Scotland, acting in, and producing, a show called Solarplexus: An Alternative Energy Play for a run of 25 performances.
In addition to Bates' excellent classes, Sam received acting training from The Eugene O'Neill National Theater Institute in Waterford, Connecticut. Favorite roles at Bates include Bo Decker in Bus Stop and Dr. Givings in In the Next Room (or The Vibrator Play). To learn more about Sam, visit his website sammetzger.me.
---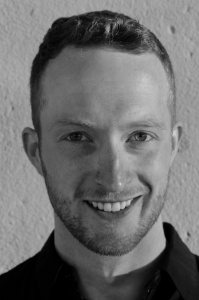 Travis Jones '13 – While at Bates Travis performed, designed, choreographed, and worked in the scene shop for the Department of Theater and Dance. His senior thesis articulated an Aristotelian definition of American circus by tracing its evolution from the 18th century to the contemporary scene. Upon graduating, he moved to New York City to work as a flying trapeze instructor, where he progressed to Senior Instructor and then managed the NYC location of Trapeze School New York. He turned his focus to attaining a Masters Degree in Performing Arts Administration from New York University and subsequently worked for New York Theatre Workshop and Alvin Ailey Dance Foundation with roles in Marketing and Finance.
---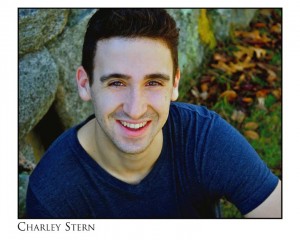 Charley Stern '13 is an actor, director, and writer living in Los Angeles. In the fall of 2014 he will begin his first of three years of training at The University of Southern California where he is a candidate for an MFA in acting. Since leaving Bates in 2013 he trained at the British American Drama Academy (BADA) in Oxford, UK and at the National Theater Institute (NTI) at the Eugene O'Neill Theater Center in Waterford, CT. After leaving NTI, he made his New York City acting debut playing Bottom in A Midsummer Night's Dream for The One Trick Circus Theater Company. Favorite roles and projects while at Bates include his first role as Carl the Bus Driver William Inge's Bus Stop, Constantine in Chuck Mee's Big Love, directing David Ives' Venus in Fur, and co-directing and co-starring in Itamar Moses' two man show, The Four of Us.
---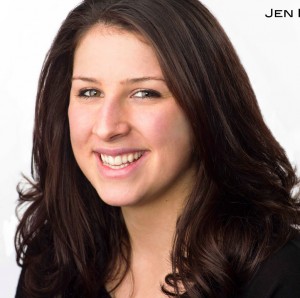 Jennifer Flanagan '12 hit the ground running after graduating with a B.A. cum laude from Bates College in May of 2012.
Three weeks after moving to NYC from outside Boston, she joined The New Mercury Theatre Company, where not only did she star in Chip Bolcik's Mike and Dana, but became NMT's company manager. Jen is an original member of NMT's The Usual Suspects Improv Troupe and performs with them regularly throughout the city.
She received her acting training from The Eugene O'Neill National Theatre Institute in Waterford, Connecticut. She is very excited to have been in Chip Bolcik's award winning play The Blizzard. She was a Best Actress Nominee at the Strawberry One Act Festival for her roll in that production.
---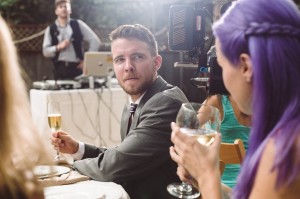 Graduating with an Honors degree in Theater, Tim Fox '11 moved to Los Angeles soon after graduating from Bates in 2011. Since then Tim has acted in web-series, short films, and feature films, including a lead role in a North Carolina-based Sci-fi entitled Shadows on the Wall premiering at the end of 2014. With the understanding that the entertainment industry is not an easy one to break into, Tim spends most of his time creating his own work as an actor, writer, and director in an online sketch comedy troupe, SCOTCH MOSES, which has been featured frequently on Funny or Die since it's release in January of 2014. In that period Scotchmo (its fan name) has had over a quarter million views and continues to grow with sketches released monthly. SCOTCH MOSES also features Marielle Vigneau-Britt '10 in multiple sketches with Tim including "Hartigan & Murray" and "Fourheads."
Watch SCOTCH MOSES here: https://www.youtube.com/user/scotchmosesofficial

"Bates Theatre prepared me more than I could have ever imagined for life as an actor. There are fantastic institutions that I've studied at, for instance BADA and the American Academy in New York, but I was always, in some way, better prepared than most because of what I learned at Bates. The bonds formed with my peers performing at Bates have continued to grow, and I truly believe that although small, that Bates Theatre is an excellent place to learn the craft." Tim Fox '11
---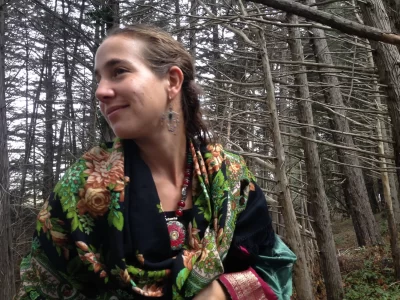 Barbara Byers '10 is a vocalist, composer and multidisciplinary theater artist. She has an MA and PhD from the University of California, San Diego in Music with a focus in composition and vocal performance, where she composed and staged/recorded two contemporary operas, Beowulf (UCSD MA Thesis '18) and Helwalker (UCSD PhD Dissertation '21), and one improvised experimental opera, Otterborg (UCSD SpringFest showcase '19). Barbara has performed locally and internationally in major contemporary works including Of Body and Ghost (Tête à Tête Opera Festival, UK '19 by Yolande Snaith and Roswitha Gerlitz), Hwilwæg (UCSD DMA dissertation '19 by Justin Murphey-Mancini), Tautitotito (Darmstadt Summer Music Program, GE '18 by Celeste Oram), Before the Horses Crash into the Ground, and then the Ground (UCSD MFA Dance Thesis Project '18 by Veronica Santiago-Moniello), Bula Matari: Breaker of Rocks (UCSD DMA Dissertation '17 by Joshua Charney), Iron Shoes workshops and development (San Francisco, CA '16 by Janet Kutulas), and Holy Garden (San Francisco, CA '15 and East Java, Indonesia '13 by Ari Rudenko). She toured, taught, arranged music and performed as a vocalist with Balkan women's choir, Kitka (Berkeley, CA '14 – '16), has sung with the La Jolla Symphony Orchestra (Berio Sinfonia '17, A Loose Affiliation of Alleluias by Celeste Oram '19), and participates regularly in a range of works from new music by composers such as György Kurtág and Beat Furrer to new productions of medieval and renaissance vocal music, folk music, extended techniques and improvisation.
Barbara traveled to Bandung, Indonesia with a Phillips Fellowship in '09, to study tari topeng (masked dance) with Pak Asep, kendang (percussion) with Pak Wahyu, and was introduced to kacapi (zither), suling (flute) and folk singing. After completing her Bachelor's degree, an Independent Major with Honors in Performance Composition combining Theater, Dance and Music, she lived and studied in Indonesia again with the Darmasiswa program '12 – '13. During this program Barbara focused on traditional singing technique and wayang kulit (shadow puppetry) character voices with Pak Ketut (aka Jro Panggul), studied masked dance with Pak Made Wijaya, percussion with Pak I Wayan Suweca, and played in two gamelan orchestras to further explore and discover relationships between music and movement. She has continued her critical interest in motion-music relationships through her PhD, conducting research and writing in the philosophy and phenomenology of performance practice, deep listening, improvisation and embodiment studies.
In addition to her vocal training, Barbara has studied oud, which she discovered at Bates College, since '07. She has supported this practice with travel to Istanbul, Turkey in '11, and participated in eight weeks of Labyrinth Music Workshops in Crete and Rhodes, Greece in '15 and '16. She received a Banff Winter Residency in '16 for the transcription and performance of Armenian lullabies with translation help and recording samples from renowned singer Hasmik Harutyunyan, and has studied Turkish, Armenian and Arabic music with Amos Libby, Osman Nuri Ozpekel, Adel Selameh and Peppe Frana. Having engaged in some study of medieval music with Peppe Frana (oud) and Patrizia Bovi (voice), Barbara is interested in modern interpretations of early western modal music and the historical and contemporary crossovers of this practice with makkam and makkam theory.
"As a transfer student, I was delighted to have found that Bates College was the right community and environment for me; creative, challenging and supportive with room to experiment and grow. The encouragement I received at Bates College enabled me to leap into my artistic life with confidence, trust and joy, while the resources available through the college helped reinforce and inform my dedication to the arts. Most importantly, the guidance and wisdom of the professors I had the honor of studying with was critical in setting me on a successful and sustainable path in my career. I am so grateful for the experiences I had at Bates, and honored to be an alumni of the program." Barbara Byers '10
---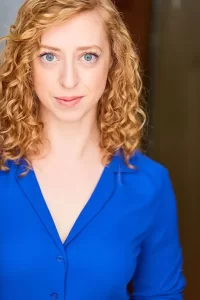 Kat Moraros '10 has been acting professionally since graduating from Bates in 2010. She spent several years in Maine building her career on stage and film before moving to Chicago in 2015. Work in Chicago included immersive theatre with American Immersion Theatre / The Murder Mystery Company, touring with GreatWorks Theatre Company, training at Black Box Acting Academy, and more. In 2020 she returned to Maine and has been very active in the professional theatre scene, working with such companies as Portland Stage Company, Mad Horse Theatre, Dramatic Repertory Company, and Fenix Theatre Company where she is also a proud board member. Favorite productions include Twelfth Night (Olivia), The Moors (Emilie), Tribes (Ruth), No Exit (Inez), and Mr. Marmalade (Lucy)..
"The most rewarding part of my Bates Theater experience was the opportunity to study abroad at the London Dramatic Academy my junior year. Receiving conservatory training from RADA-educated tutors gave me the acting toolbox that prepared me for my senior acting thesis as Penny in 'You Can't Take It With You' and my professional career post-Bates." Kat Moraros '10
---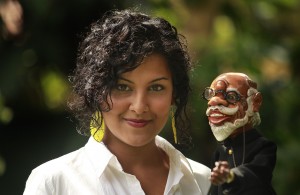 Sulochana Dissanayake '09 is a freelance artist engaged in theater-creation, HR training and education, based in Pita-Kotte, Sri Lanka. She graduated from Bates College, USA in May 2009 with Bachelor of Arts degrees in Economics and Theater. Formally trained in acting, directing and play writing, she pursued internships to gain professional theater experience in leading American theaters/programmes. In 2007, she traveled to Hungary, Czech Republic and Austria to study 'Central European Theatre and Film' (offered by Bates College). She was selected as an Apprentice for the Williamstown Theater Festival 2007, one of the leading summer stock theaters in USA where she co-created an original ensemble piece Project:IDENTITY (WTF Workshop) which addressed issues of identity and self-awareness of actors. In summer 2008, she was selected for a Directing Internship at The Guthrie Theater – one of the top ten regional theaters of USA located in Minneapolis, Minnesota. In fall 2008, she directed one of the 2 mainstage productions of Bates College – becoming one of the rare students to be awarded a position usually reserved for faculty.
Keen on discovering the uses of performing arts in addressing socially and economically relevant issues – both in and out of the work place – she travelled to South Africa and Indonesia on a Watson Fellowship 2009/10 (granted by the Thomas J. Watson Foundation for a year of travel and exploration to 40 graduates for their outstanding promise as members of the world community) and studied practical uses of theater in addressing issues of self and others. In South Africa she worked with UBOM! – a developmental theatre company and FTH;K – a visual/non-verbal theatre that integrates deaf and hearing performers – examining original creations and the multi purposes of theatre beyond entertainment. In Indonesia, she worked with internationally acclaimed artists who combined ancient traditions of puppetry to create contemporary performances that delights local and foreign audiences by retaining a unique cultural identity.
Back in Sri Lanka for the foreseeable future, her goal is to advance performing arts (theater and puppetry) as a dynamic mode of communication, training and development – integrating traditions and communities of Sri Lanka to highlight issues integral to modern lives. She trains and performs in educational institutes and corporate organizations while producing original works.
"Bates helped me discover who I am in a professional context. I found my own feet and gained skills to complement my confidence… [I thank] every single faculty and staff in the Theater & Dance department (I mean every single one) for I would NOT be where I am if not for the combined efforts of all of them!" Sulochana Dissanayake '09
---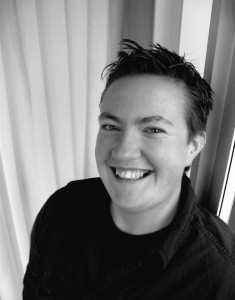 Stacia Saniuk '09 is a technical director and scenic and lighting designer originally from Massachusetts. Stacia graduated from Bates College in 2009 with a Bachelor of Arts degree, concentrating in Stage Management and Theatre Production. She is currently the Technical Director at Waynflete School in Portland, Maine where she designs the set and lights for four mainstage dramatic performances and three all-school dance performances, while providing technical support for all instrumental and choral concerts each school year. Stacia is also a freelance designer for professional theaters in the southern Maine area and is pursuing a Masters of Arts degree from Burlington College in Theatrical Design and Production.
After graduating from Bates, Stacia worked as a production/stage management intern at the Pasadena Playhouse in Pasadena, California. West coast credits include, Crowns, Cyberia, The Night is a Child, Baby It's You, Camelot, and Exiles. Upon the playhouse's closer, Stacia returned to New England in further pursuit of her theatrical career. Freelance design/production credits include, Petrushka (Emerson College – Paramount Theatre), Good Medicine (Farmington, Maine), Harvey (Farmington, Maine), The Last Romance (City Theatre – Biddeford, Maine), and Aquitania (Ziggurat Theatre Ensemble).
"The Bates Theater Department welcomed me into the major as a second semester junior. Having rekindled my love for theatrical production in Australia during a semester abroad, I was cautious to make a change so late in my Bates career. While it was undoubtedly a challenge, the theater department allowed me to pursue my love for theater and for this I am forever grateful. Bates sparked my creativity not only as a student, but continually as a professional." Stacia Saniuk '09
---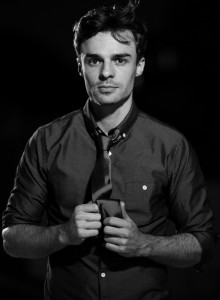 Thomas Wesson '09 is a professional actor in New York City working on a range of areas in the entertainment industry. While at Bates, Thomas acted in theater productions every single semester and by the end of Senior year had decided to pursue a career. He moved to New York, trained at the esteemed Stella Adler Studio of Acting and began working. He works on feature length indie movies, short films, staged plays, readings, industrial commercials, music videos and modeling shoots. In addition to acting, he is an associate producer on a TV Pilot and a screenwriter. He completed a feature length screenplay; a historical biopic on the life of Henry David Thoreau that is currently receiving great interest. His next screenplay is about the crazy world of real estate in New York City. When acting, he is most often cast as the leading man, a type that solidified in his final years at Bates.
While at Bates, Thomas acted in 14 different theater productions. Favorites include Measure for Measure, Lie of the Mind, Alcestis and Private Eyes. The many opportunities to get on stage, the wonderful instruction of his professors and the high quality of the Bates Theater Department have been instrumental to his real world success. Unlike many actors who attended purely performance based art schools, Bates's rigorous academic environment provides a distinct advantage in understanding theater, writing and teamwork.
To check out the trailer for "The Estate" click here.
"Bates' Theater Department displayed such passion for the art of acting that it quickly became my main extra curricular activity: I couldn't get enough. I ended up doing a minor in Theater, traveling to Europe to explore Central European Theater and Film for Short Term and acting in many shows. My post-graduate life would have been very different had I not discovered Theater at Bates. I believe people should pursue what makes them happy. Bates and the professors of the Theater Department helped me realize I was happiest when discussing plays, going to rehearsal and putting on a show." Thomas Wesson '09
---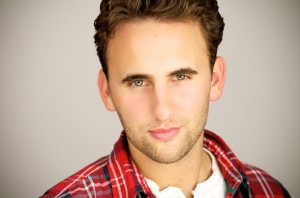 Stephen Lattanzi '08 is a professional actor, currently working in Los Angeles. In addition to roles in the Los Angeles theatre: Angelo (Measure For Measure; Write Act Repertory) and Cletis Fulenroy (Lone Star; Underground Theatre Co.) his credits include work on CSI: Miami (CBS) and most recently a role in the political thriller Argo (dir. Ben Affleck) in a scene opposite John Goodman. He has also been fortunate to write, produce, and star in the award winning web series Keeping Up With the Downs. The most recent episodes feature Bates Theatre Alums Tim Fox '11 and Marielle Vigneau-Britt '10
"Not a day goes by that I don't draw upon the staggeringly well rounded theatrical education afford me by the faculty in the Bates Department of Theatre. As a professional actor in Los Angeles so much of my work can be attributed to the strong set of fundamentals and unique range of experiences I was exposed to while on campus. Under the tutelage of Martin Andrucki, Paul Kuritz, Katalin Vecsey, Micahel Reidy, Christine McDowell, and Kathy Peters I was opened up to the intricacies of the theatre. The elements of production that went far beyond performance, from costume, scenic, and lighting design, to play writing, and direction. The hope was that experience within the different subsets of the discipline would give me a greater understanding, appreciation, and grasp of my work as an actor. This insight and wealth of knowledge has translated into some early success in my professional career." Stephen Lattanzi '08
---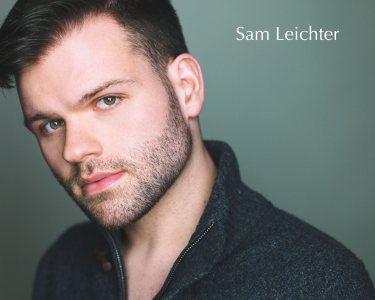 Sam Leichter '08 is an actor, playwright and teacher based in the NYC area. His acting credits include: the title role in Macbeth (directed by Moritz von Stuelpnagel), Hal in Henry IV pts. 1&2 at Inwood Shakespeare Festival, Empty House at NYC Fringe '14,Antony & Cleopatra and Amadeus with Marin Shakespeare Company, Love's Labour's Lost and Much Ado at Delaware Shakespeare Festival, and Fuddy Meers at Marin Theatre Company, among others. Sam holds an MFA in Acting from Rutgers University, where he appeared in Doubt, Cyrano, You Can't Take it With You, Lilian Hellman's Another Part of the Forest, Chuck Mee's Under Construction, as well as world premieres by MFA playwrights Josh Levine and Jay Koepke. While at Rutgers, Sam had the chance to work/study with amazing teachers and artists, including Deborah Hedwall, David Esbjornson, Moritz von Stuelpnagel, Mike Donahue, Gabriel Barre, Bob Moss, Kevin Kittle, Pat McCorkle and more. Guest lecturers/instructors included luminaries like Meredith Monk, Kathleen Chalfant, Dianne Wiest, Lee Breuer, and Everett Quinton. As a playwright, Sam's work includes Desiree, In Bed, The Pond (which performed at Bates in 2011), The Philadelphian, and The Witch Doctor. Sam served as the Education Manager at Marin Shakespeare Company, taught Basic Acting at Rutgers University, and continues to teach students of all ages. He is a member of Actors' Equity Association. www.samleichter.com.
---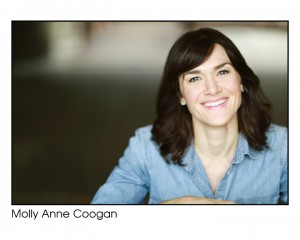 Molly Anne Coogan '05 is an actor, writer, and musician. Recent acting credits include CBS's "Blue Bloods," the world premiere of "Be The Death of Me" (The Civilians), originating the role of Annalee in the world premiere of Laura Schellhardt's Auctioning the Ainsleys (TheatreWorks), and Anna Ziegler's An Incident at the Tony Award Winning Eugene O'Neill Theatre Center.
She wrote, directed, and performed in "Stairway to Stardom" at Ars Nova alongside John Milhiser, a current Saturday Night Live cast member, and is a contributing writer and performer for the web series, Hot Mess, which recently received praise on Jimmy Fallon's blog.
Her band, Molly & the Class Acts, performs throughout New York City.
---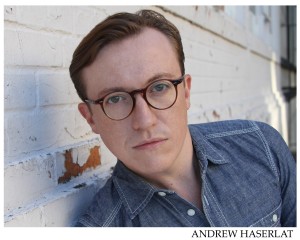 Andrew Haserlat '05 is an actor, director, choreographer, and scenic designer in New York City. A proud member of SAG, AFTRA, and AEA Andrew has toured internationally with MGM's 75th Anniversary production of The Wizard of OZ (Scarecrow) and My Fair Lady (US and Singapore). He is reoccurring on season two of Amazon's hit new political satire "Alpha House" and can be seen opposite Francis McDormand in HBO's new miniseries "Olive Kitteridge" (written by Bates alum Elizabeth Strout '77). After graduating from Bates (where he majored in Biology and Theater), Andrew served for two years as Education Associate at North Shore Music Theater, directed numerous productions for Ogunquit Playhouses Department of Education, as well as directing and choreographing the 2012 production of Unity Stage Company's Bye Bye Birdie in NYC. As an actor in NYC he has appeared in productions with the York Theatre Company, Untitled Theater Co. #61, and the pre-Broadway reading of Empire: the musical. Regionally: Bill in John Pielmeier's World Premiere of Slow Dance with a Hot Pick-Up, Bob Cratchit in A Christmas Carol, Henry Ford in Ragtime, Will Parker in Oklahoma!, Fyedka in Fiddler on the Roof, Les Miserables, The Producers, Fiddler on the Roof, High School Musical, and The Full Monty (Ogunquit Playhouse), and Jesus Christ Superstar (North Shore Music Theater). Andrew has worked on "Law & Order: Criminal Intent," as well as the feature films "The Social Network" and Disney's "The Surrogates." As a scenic designer Andrew has worked with Bates Alums John Ambrosino '01 (Animus Ensemble's Once Upon A Mattress) and Saida Cooper '04 (Wizard Oil Production's Empire of the Trees) as well as the new music video "Soul on Fire" by Samia.
For more information: www.andrewhaserlat.com
"My senior year I directed and scenic designed Keneth Lonergan's gritty drama 'This is our Youth'; a play which to this day drives my career in its overall theme: Whether to stay complacent in time or thrust boldly into the unknown and make your dreams a reality. Bates allowed me to explore all the diverse facets of theater — acting, design, directing, and dance — and with that knowledge gained I find myself tackling new project, booking roles and callbacks, and discovering my own idea of 'success' on a daily basis." Andrew Haserlat '05
---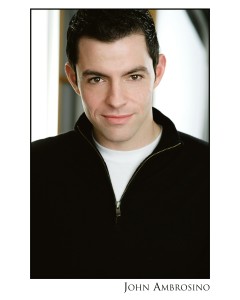 John Ambrosino '01 is a theater Professional living in New York City. After receiving his B.A. in Theater Directing from Bates College, John became an artistic associate at The Wang Center for the Performing Arts (now the CitiCenter for the Performing Arts), New England's largest non-profit performing arts center. While at the Wang, John was instrumental in creating American Voices–a reading series of classic American Plays at the Shubert Theater. The series connected the classic American cannon with such performers as Paul Rudd, Dennis O'Hare, Anthony Mackie, Charles Busch, Kerry O'Malley and Ruben Santiago Hudson. Also at the Wang, John served as an associate producer for Commonwealth Shakespeare Company the resident LORT theater that produces free productions of Shakespeare on the Boston Common. John oversaw Commonwealth Shakespeare Company's largest budget show in the company's history–Hamlet staring Jeffery Donovan. The 2005 production drew nearly 100,000 patrons over the 20 free performances. In addition, John worked with Vice President of Programming, Steven Maler, to develop a slate of product to fill the 3,600 seat Wang Theater and the 1,250 seat Shubert Theater. With Maler, John also served as associate producer of Wilde Nites LLC, which produced Academy Award winning comedienne Whoopi Goldberg in An Evening with Whoopi Goldberg at the Wang Theater.
In the fall of 2005 John left the Wang Center in order to focus more directly on his own theater company, Animus Ensemble, which he founded in 2001 directly following his college matriculation. Over his five years with Animus, John produced and directed 10 productions at the Boston Center for the Arts. The mission of the company was to create a dialogue with audiences using music, movement and drama. His production of Burt Bacharach's Promises, Promises earned the company an IRNE nomination for Best Musical Production and also earned him an IRNE nomination for Best Director of a Musical.
John left Boston to pursue artistic opportunities in New York City in 2007. Upon his arrival, he worked as an actor in the development of The Musical Adventures of Flat Stanley. Through a series of workshops the classic children's story was adapted for the musical stage. He toured the United States in the title role in the production's first national tour. Upon his return, John joined the Las Vegas company of the hit Broadway show, Jersey Boys.
John is currently a principal producing partner for U Rock Theatricals L.L.C. a New York based theatrical production company. In the Spring of 2013, he played the roll of Gabey in the Boston's Lyric Stage's production of On the Town.
"Without my mentors and colleagues at Bates, my career would not have been so varied and fruitful! When I am in a theater, be it as a director, actor or producer, it is always a 'great day to be a Bobcat'!" John Ambrosino '01
---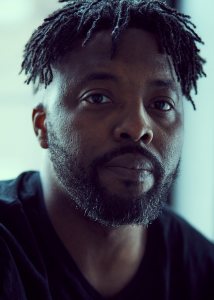 Postell Pringle ('98) is an actor, playwright, rapper/singer/producer, stage director, and choreographer hailing from Decatur, GA. He earned a BA in Theater, with a concentration in acting and playwriting. He spent junior year abroad in London, studying acting at the conservatory Holborn Center for Performing Arts, an annex of the Royal Academy of Dramatic Arts. In his tenure as a Bobcat – when everyone called him 'Jay' – he studied extensively in the Dance and Music departments. He was a recipient of a Benjamin E. Mays scholarship and a proud alum of the Bates Deansmen.
As an actor, Postell appeared on Broadway in A Free Man of Color by John Guare, directed by George C. Wolfe (Lincoln Center Theater). Off-Broadway he has a slew of credits, including Othello: The Remix (Westside), The Urban Retreat (Public Theater/NYSF); The Seven directed by Jo Bonney, choreo by Bill T. Jones (NY Theatre Workshop); Romeo & Juliet (Lucille Lortel); Hoodoo Love (Cherry Lane) and Song for New York (Mabou Mines) directed by the late, great Ruth Maleczech. Others include The Matchmaker (Goodman Theater), Broke-ology (Kansas City Repertory); The Old Settler (Triad Stage); The Seven (La Jolla Playhouse), and A Soldier's Play (Arkansas Rep). Film work includes The Hudson Tribes, 14085, Unknown Soldier, Edge of Town, and Orange Bow. Television includes Unforgettable (CBS), Law & Order (NBC), Law & Order: Criminal Intent (NBC) and a recurring role on Denis Leary's series Rescue Me (FX). As a voiceover artist, he provided voices for countless Gen-Z Media podcasts and VO/motion capture for Rockstar Games' Grand Theft Auto IV, Red Dead Redemption 2 & GTA: The Lost and Damned. Recently, during the theater shutdown of 2020-21, he's had the privilege to perform in the lauded online productions of The Misanthrope and pen/man/ship. Presented by Moliere In The Park and directed by Lucie Tiberghien.
Postell's a member of Q Brothers Collective, the award-winning and internationally acclaimed theater and music artists who generate original work fusing hip hop and theater, adapting classic stories to wholly original, entertaining, often comedic, and fast-paced style shows. Q Brothers conceived the term add-RAP-tation. With QBC, Pos has toured the world – from New Zealand and Australia to South Korea and throughout Europe. As a playwright, creator, co-composer, and sometimes performer – his QBC collaborations include Othello: The Remix, Funk It Up About Nothin', Bomb-itty of Errors, Q Brothers Christmas Carol, ms. estrada, Rome Sweet Rome, Long Way Home, and the forthcoming Rami & Jaliya.
As a music/recording artist, Pos is a founding member of the band The Rap Pack (fka The Tars) possessing a catalog of a half dozen albums and more than a hundred music videos. They recently launched a live stream music show called Tuesday Night Live with The Rap Pack, where they create a new song every week with a featured music artist (RapPackComedy on FB). In addition, as a collaborative solo artist he has several albums and mixtapes, including his 2020 full-length release, Hot Sauce From Hell. All his music can be found at postell.bandcamp.com. He resides, with his family, in Bed-Stuy, Brooklyn NY. [postellpringle.com] @posLuv
---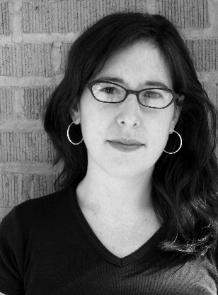 Alice Reagan '97 is an Assistant Professor of Professional Practice at Barnard College and a freelance theater director based in New York City. She most frequently directs classics and new plays that experiment with form and content. Directing credits include Stuck at Culture Project/Women Center Stage (with Birgit Huppuch); The Physicists by Dürrenmatt at Barnard College/Columbia University;Playing in Traffic at Women's Project;Happy Thoughts by Alexander Wright at Bard College; The Verge by Susan Glaspell with Performance Lab 115 at the Ontological Theater; Caucasian Chalk Circle with PL115 at the Chocolate Factory; What of the Night? by Maria Irene Fornes for Barnard College/Columbia University; a workshop of the new musical Le Fou by Bekah Brunstetter at New Georges; Sprinkler by Katherine Ryan at DirectorFest, produced by the Drama League; The Knights, adapted from Aristophanes by Rob Handel for Target Margin Theater; Alice in War by Steven Bogart for the Summer Play Festival; Women of Trachis by Katherine Ryan at the Ohio Theatre in Soho, produced by Target Margin; A Small Hole by Julia Jarcho at The New York International Fringe Festival; Pickford with Beth Kurkjian in the Blueprint Series at the Ontological/Hysteric Theater; Dawn Powell's 1932 satire Big Night at Bates College, and workshopped Ghost Stories by Heather Dundas at the Lincoln Center Directors Lab. She received a chashama A.R.E.A. Award to direct Euripides' Alcestis on East 42nd Street.
Alice was a Dean's Fellow in the M.F.A. theater directing program at Columbia University; while there she directed Machinal by Sophie Treadwell, Exit the King by Eugène Ionesco, The Vise by Luigi Pirandello, and many new plays. She also holds an M.A. in performance studies from NYU/Tisch School of the Arts where she won the Amankulor Award.
Alice won a 2011 Princess Grace Special Project Grant to visit the archives of playwright Jane Bowles in preparation for Too Serious, an adaptation of Bowles's novella Two Serious Ladies.
---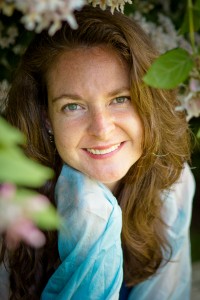 Amy Robbins-Wilson '92 is a healing music artist. She holds a BA in Empowerment Theater for Women from Bates College, a masters in Expressive Arts Therapies from Lesley University and a masters in Ritual Song and Chant Performance from the Irish World Academy of Music and Dance in Limerick, Ireland. She is the author of the award winning book Transformational Mothering-A Prayerful Companion for New Mothers the creator of the online musical parenting program Mommy Jingles and four albums of music. Her albumLullaby and Goodnight-33 lullabies for babies was awarded a Kids Music Award in 2011 and The Divine Hours of Motherhood was awarded a Gold Mom's Choice Award in 2010. Her original lullaby, Angels Watch Over My Baby, from The Divine Hours was selected by St. Jude's Research Hospital to be used in a nationwide television fundraising campaign in 2012.
Amy streams live online healing music circles from her home in Belfast and performs Angel Baby Remembrance Concerts to help those who are healing from the loss of a child. She is a recipient of the Harry S. Truman Award and the co-founder of Angelsong Creations, LLC and Cat Game Apps, LLC. To learn more about Amy you are invited to AmyRobbinsWilson.com.
"Bates empowered me to create and present my own work around issues that I am passionate about." Amy Robbins-Wilson '92

---