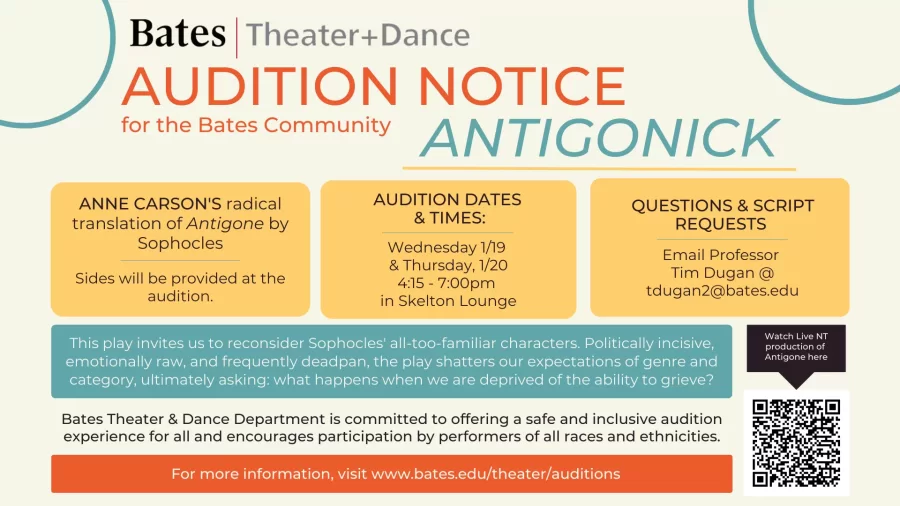 Antigonick
Gannett Theater
305 College Street
Lewiston
,
ME
04240
show map
By Anne Carson
Directed by Professor Tim Dugan
Anne Carson's radical translation of Antigone invites us to reconsider Sophocles' all-too-familiar characters. Politically incisive, emotionally raw, and frequently deadpan, the play shatters our expectations of genre and category, ultimately asking: what happens when we are deprived of the ability to grieve?
Performance Dates
Thursday, March 17th, at 7:30 pm.
Friday, March 18th, at 7:30 pm.
Saturday, March 19th, at 5:00 pm.
Sunday, March 20th, at 2:00 pm.
Monday, March 21st, at 7:30 pm.
Tickets
Admission is free, with a suggested $5 donation.
Tickets are available online
or at the box office 207-786-6161 (Monday through Friday, 10:00 am to 4:00 pm)