Mount David Society
The Mount David Society recognizes Bates Fund donors who put the college first in their annual philanthropy by making a gift of $1,855 or more to the Bates Fund. These individuals lead the way in supporting Bates by making significant, unrestricted current-use gifts each year — gifts that underpin the college's ability to sustain excellence. The generous contributions of Mount David Society members provide nearly 80 percent of the Bates Fund total each year and make a tremendous impact on the campus each day. Since its inaugural year in 2004, cumulative MDS giving has increased from $2.2 million to over $5 million annually, leading the way in enhancing a transformative Bates experience.
---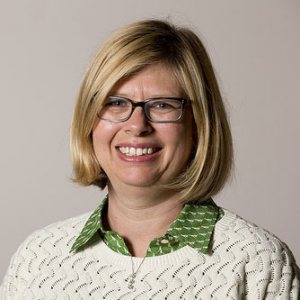 "Our collective giving sends a powerful signal that Bates has alumni and parents committed to its historic mission of intellectual curiosity, egalitarianism, and social justice. I know that my Bates experience was richer for the diversity of student voices. I heard classmates speak from points of view that I had never even heard of before, and I am proud to provide financial support to ensure that many different voices continue to be part of the Bates education.
As a member of the Mount David Society, I stay connected to Bates supporters who share my enthusiasm for the college and the world around us. We all have a passion for lifelong learning, even as our particular fields of interest vary. MDS allows me to hear firsthand from these leaders and current students who shape today's Bates experience."
– Pamela Batchelder Johnson '91, Mount David Society Committee Co-Chair
---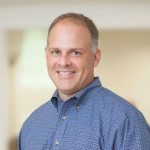 "My wife, Deborah Verner '95, and I feel a deep connection to Bates and have made the college our top philanthropic priority. The college made a huge impact on who we are and where we are today, and our gifts celebrate this incredible bond to the college.
We see how our MDS gift makes an impact every time we return to campus and interact with the student body. I am thrilled by how many incoming and current students have fallen in love with Bates and describe the college in ways that echo the exact reasons I originally came here many years ago. Bates has maintained its core spirit and mission over the years — and this fosters a deeper connection with its alumni."
– Jason C. Verner '95, Mount David Society Committee Co-Chair
---
Mount David Society Levels of Membership
Founder's Associates
Gifts of $1,855–$9,999 help make it possible for Bates students to discover, build, lead and inspire each day. In recognition of this generous commitment, the college expresses its gratitude by offering:
Special opportunities to meet and network with MDS members and Bates leaders on campus and at regional gatherings.
Insider updates on the college throughout the year.
Recognition in the Annual Report of Giving.
Access to the Mount David Society networking group on LinkedIn.
President's Associates ($10,000 or more)
Supporters who place the college at the top of their philanthropic priorities. Their generosity helps ensure that Bates is at the forefront of the nation's liberal arts colleges today, and moving forward. In addition to the above opportunities:
A copy of a book or selected academic reading chosen by President Spencer at the start of each academic year.
An invitation to join an annual tele-conference to hear insider updates on college priorities from President Clayton Spencer.
President's Associates who annually give $25,000 or more, also receive personal outreach from a Bates Trustee with insider perspectives and updates on the college, as well as an opportunity for individual engagement with members of the college's senior leadership.
Bates recognizes that young alumni are at the beginning of their philanthropic relationship with the college. That's why members of the most recent 14 classes are able to join the Mount David Society at a reduced rate and receive recognition for their leadership-level giving.
| | |
| --- | --- |
| Class | Amount |
| 1 to 4 years out (Classes of 2012 to 2015) |  $100+ |
| 5 years out (Class of 2011, 5th Reunion) | $500+ |
| 6 to 9 years out (Classes of 2007 to 2010) | $500+ |
| 10 years out (Class of 2006, 10th Reunion) | $1,000+ |
| 11 to 14 years out (Classes of 2002-2005) | $1,000+ |
| 15+ years out (Class of 2001, 15th Reunion) | $1,855+ |
---
Mount David Society Committee
Bates gains strength from Mount David Society Committee volunteers, who help secure significant, unrestricted current-use gifts each year.
2015-2016 Mount David Society Committee
Pamela B. Johnson '91, Co-Chair
Jason C. Verner '95, Co-Chair
Frederic R. Bernhard '92
William C. Carey '82, P'13, P'14, Trustee
Charles Halsted Carey '13
Andrew F. Carman '85
Mary Capaldi Carr '88
Luke Brennan Charest '11
Kathryn R. Duvall '05
Michael P. Evans '91
Marjorie Northrop Friedman '95, Trustee
Wendy S. Graham '89
Alan M. Green '75
Sharon Hartnett Hall '91
Seth S. Holbrook '79
Mark Haynes Johnston '10
Julia D. Judson-Rea '04
Elliott B. Linsley '05
Steven C. Moore '91
Christopher Murtagh '11
Corey L. Norton '97
Julintip P. Thirasilpa '99
Jason C. Verner '95
Nathaniel Y. Walton '08
Nancy Louise Weidner '13
Brian H. Wells '97 
---
If you would like to have a conversation about Mount David Society programs and membership, please contact mtdavidsociety@bates.edu or Emily Muther at 207-755-5994 or emuther@bates.edu.