Societies
Benjamin Bates Society
Inaugurated in 2005, the Benjamin Bates Society recognizes the extraordinary philanthropy and personal commitment of Bates donors who have given $1 million or more to the college in their lifetime. Support of this level reflects the great awareness and appreciation that alumni, parents and friends have for the powerful and transformative Bates experience. These gifts are instrumental in helping the college grow and succeed.
To learn more about the Benjamin Bates Society, please contact Eric Foushee, Associate Vice President for College Advancement, at 207-755-5985 or efoushee@bates.edu.
Garcelon Society
Established in 2005, the Garcelon Society recognizes those who make contributions to the Androscoggin Scholarship Fund, which helps to ensure that talented and deserving students from Androscoggin County have access to a Bates education.
The Garcelon Society is named for Alonzo Garcelon, a preeminent community leader who was born in Lewiston and became a local doctor, mayor, governor of Maine, and Bates trustee. The well-known 19th-century figure persuaded Bates founders, including Oren Cheney, to locate their institution in Lewiston in 1855.
The Garnet Circle honors loyal alumni, parents, and friends who have contributed to Bates for five or more consecutive years, as well as young alumni who have given continuously since graduation.
For more information about the Garnet Circle, please contact Nina Emmi, Director of Annual Giving, at 207-786-8255 or nemmi@bates.edu.
The Mount David Society recognizes Bates Fund donors who put the college first in their annual philanthropy. These individuals lead the way in supporting Bates by making significant, unrestricted current-use gifts each year — gifts that underpin the college's ability to sustain excellence. The generous contributions of Mount David Society members provide nearly 80 percent of the Bates Fund total each year and make a tremendous impact on the campus each day.
For more information about the Mount David Society, please contact us at mtdavidsociety@bates.edu.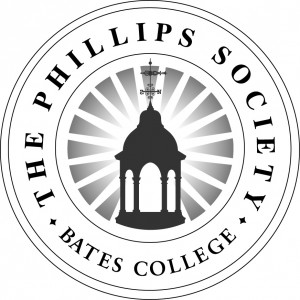 The Phillips Society celebrates those in the Bates community that have honored the college in their estate plans. Inaugurated in 1998, the society honors the landmark $9-million endowment bequest of Bates' fourth president, Charles F. Phillips, and his wife, Evelyn Minard Phillips. Membership includes more than 500 alumni, parents, and friends who have provided for Bates in their estate plans, trusts, or other financial arrangements.
To join the Phillips Society or to learn more about legacy gifts, please contact Susan Dunning at 207-786-6246 or sdunning@bates.edu.