Family arts festival, exhibit on tap as Bates celebrates Olin's 25th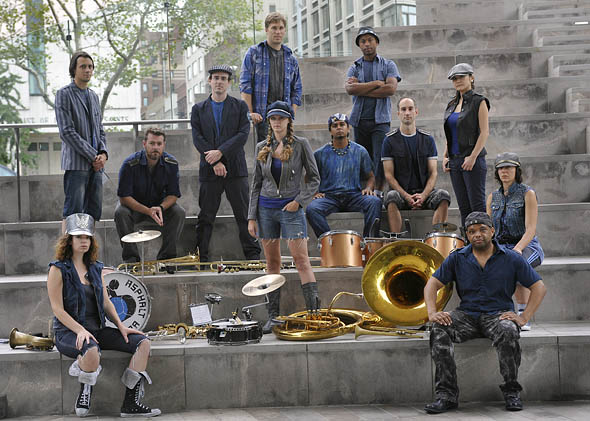 The vibrant arts community at Bates takes the spotlight as the college celebrates the 25th anniversary of its Olin Arts Center in 2011-12.
The celebration kicks off Oct. 6-14 with a family arts festival, a residency by New York City's Asphalt Orchestra and an exhibition showcasing the Bates College Museum of Art's collection.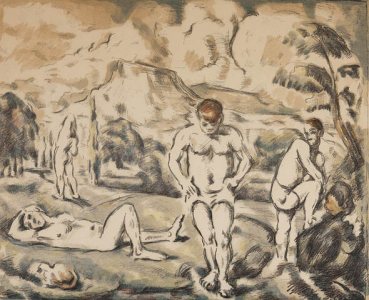 Open to the public at no charge, the festival begins at 10 a.m. Saturday, Oct. 8, at the arts center, 75 Russell St. Activities include face painting and balloon animals. Bates students will present visual art, music and dance. A barbecue lunch will be offered (free to the first 100 arrivals).
Among performers are the high-intensity New Vaudeville act Two and the avant-garde marching band Asphalt Orchestra, which will lead tours of the building and perform in concert. The art museum will be open.
Asphalt performs in the Olin Concert Hall at 2 p.m. Admission is free, but tickets are required. For more information, to RSVP for the barbecue or to reserve concert tickets, please contact 207-786-6135 or olinarts@bates.edu. Asphalt's residency has been made possible by a grant from the New England Foundation for the Arts and through partnerships with L/A Arts and Portland Ovations.
The exhibition 25: Selections from the Permanent Collection opens Friday, Oct. 14, and runs through Dec. 17. Paul Cezanne, Mary Cassatt, Charlie Hewitt and Robert Indiana are among the many artists featured.
---
Unpack the Elephant!
and other delights at the Olin Arts Center anniversary party
.
25: Selections from the Permanent Collection and the Museum of Art.
---
Olin Arts Center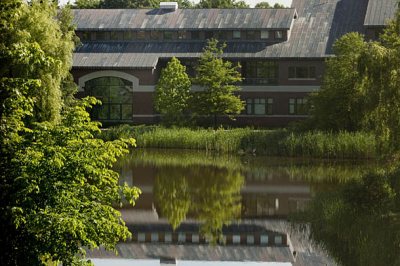 Built with support from the F.W. Olin Foundation and opened in 1986, the Olin Arts Center houses the departments of music and of visual art and culture. Overlooking scenic Lake Andrews, the building contains classrooms; studios and other facilities for visual and musical artists; the Museum of Art; and the 300-seat Olin Arts Center Concert Hall.
"In the 1980s, music and art majors were very recent additions to the Bates curriculum," says Jim Parakilas, chairman of the college's Arts Collaborative and the James L. Moody Jr. Family Professor of Performing Arts.
"As latecomers, we found ourselves headquartered in remote corners of the campus — more or less out of sight, which is hard for artists to bear, and out of earshot, hard for musicians to bear. The Olin Arts Center provided not just wonderful facilities to work in, but also the most beautiful way for us to show everyone that the musical and visual arts meant business at Bates."
View Comments