Bates College announces $100 million initiative to expand access for talented students who are Pell eligible, low income, or undocumented
A challenge grant of $50 million to Bates College from the Schuler Access Initiative, matched dollar for dollar by Bates donors, will fuel an unprecedented $100 million expansion of financial aid to enroll talented students from America's lowest-income families.
Bates is one of four top liberal arts colleges and one university selected by the Schuler Education Foundation to launch the new initiative. Over time, the initiative will generate up to $1 billion in financial aid, supporting students who are Pell eligible, low income, or undocumented to attend highly selective liberal arts colleges.
"This is a game changer for Bates," said Bates President Clayton Spencer. "Bates was founded by people who believed in the power of education to develop the full potential of every human being. This extraordinary investment from the Schuler Education Foundation, combined with the generosity of Bates donors, provides us with the means to renew this founding vision in a very real and tangible way. I am thrilled that we will be able to make the life-transforming experience of the liberal arts available to even greater numbers of talented students who might otherwise not have this opportunity."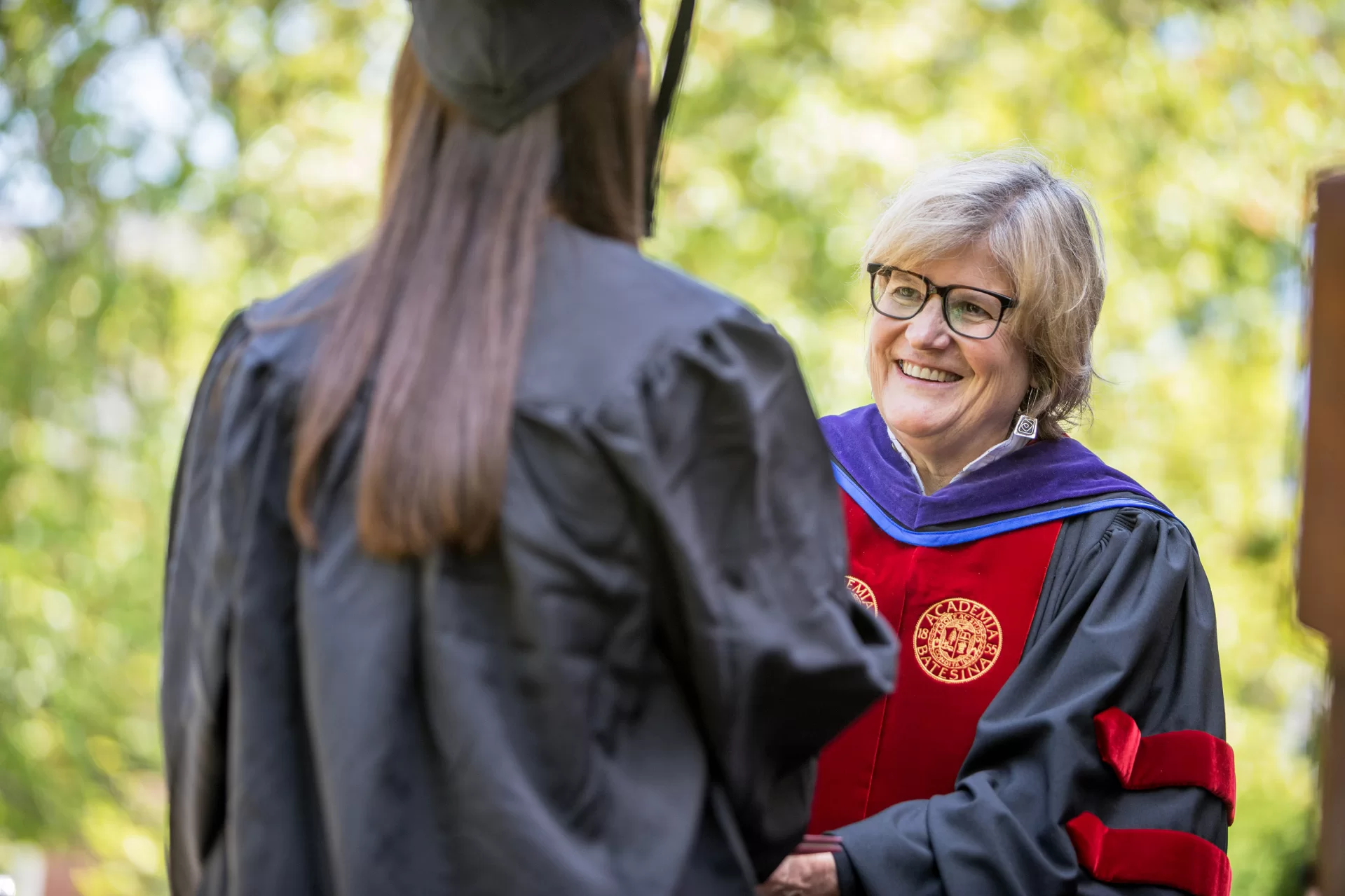 The infusion of financial aid funds, Spencer said, will enable Bates "to increase the number of students who are Pell eligible, undocumented, and low income at Bates by 50 percent over the next decade. It will allow us to attract talented and ambitious students who bring a wide range of perspectives and life experiences to their education, many of whom are the first in their families to attend college."
The $100 million effort is structured as an incentive program that offers a dollar-for-dollar match from the Schuler Education Foundation, up to $50 million, for every dollar raised by the college over the next five years. The funds raised from college donors are gifts to the endowment to provide permanent support for expanded financial aid.
In an "extraordinarily swift and enthusiastic response, Bates has already raised $30 million in matching gifts and pledges from its donors in advance of this public announcement," said Vice President for College Advancement Sarah Pearson '75.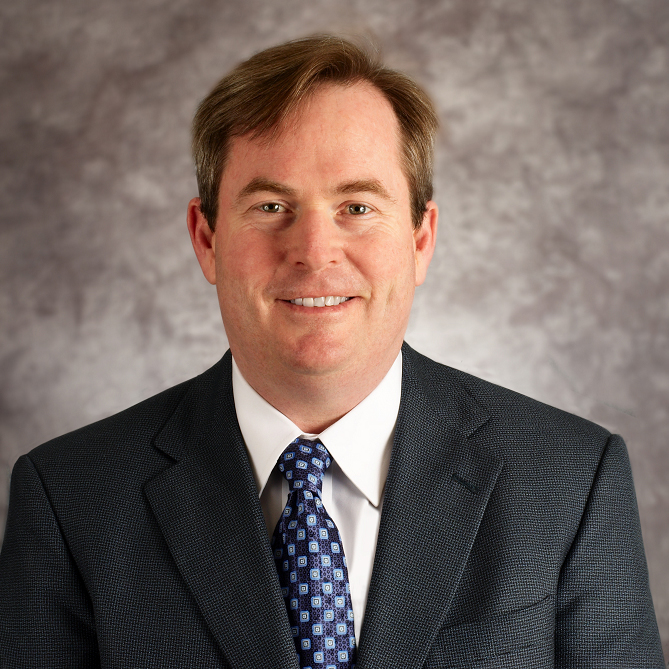 The grant is one of the largest scholarship-focused gifts ever to a Maine college.
"Combined with the deep generosity of the Bates community, this new grant creates an extraordinarily meaningful and powerful $100 million partnership," said John D. Gillespie '80, chair of the Bates College Board of Trustees and a co-chair of The Bates Campaign, which includes financial aid as a major priority. "There is no doubt it will be transformative, not just for the individuals it touches, but for this institution."
Each year, Bates provides nearly $39 million in need-based financial aid grants to approximately 45 percent of the student body. The average grant is nearly $49,000 per year.
"Bates has long recognized that ambitious students of limited means are systematically underserved by the structures of higher education," said Vice President for Enrollment and Dean of Admission and Financial Aid Leigh Weisenburger.
"We have acted on this reality by devoting a significant proportion of our resources to need-based financial aid. Still, every day we are reminded of how urgent the need remains to identify and welcome talented students from all socio-economic backgrounds."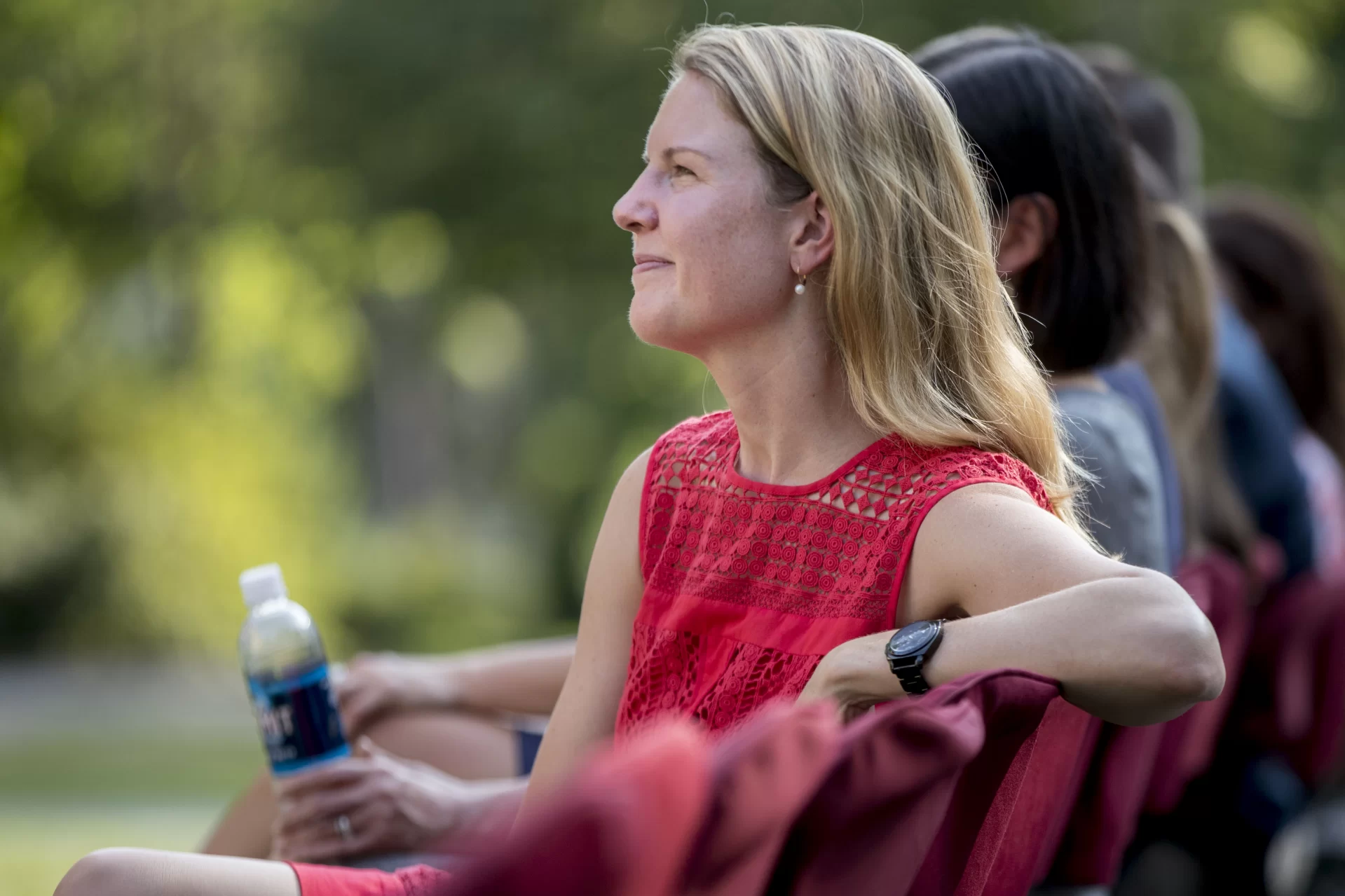 A national effort with broad reach and impact, the Schuler Access Initiative is poised, over the next 10 years, to award up to $500 million to as many as 20 U.S. colleges and universities that pledge to increase their enrollment of students whose exceptional financial need qualifies them for federal Pell grants, or whose undocumented status makes them ineligible for federal aid programs. At each participating institution, the Schuler investment will stimulate one-to-one matching gifts, up to a total of $1 billion. Joining Bates in the first round of selected institutions are Carleton, Kenyon, and Union colleges and Tufts University.
"The $30 million in initial commitments from Bates donors to the Schuler Access Initiative demonstrate that our families understand the need to expand access to a Bates education through financial aid endowment," said Pearson. "These pledges also send a powerful message of continued momentum as we begin the final year of the $300 million Bates Campaign. We are grateful to our trustees and other families who have made the initial pledges, and look forward to sharing this compelling opportunity with others in the months to come."
The Schuler grant equals the largest single gift in Bates history, from Michael Bonney '80 and Alison Grott Bonney '80, whose gift from their family foundation supported a sweeping effort to modernize the college's science facilities, including newly opened Bonney Science Center.
Jack Schuler, co-founder of the Schuler Education Foundation, said that liberal arts colleges such as Bates are the ideal focus for the Schuler Access Initiative. "A liberal arts education is unique to the U.S. and has proven to be a great foundation for success in post-graduate studies. You become a citizen of the world with a liberal arts education. You become a better doctor or lawyer or engineer with the fundamentals of a liberal arts education."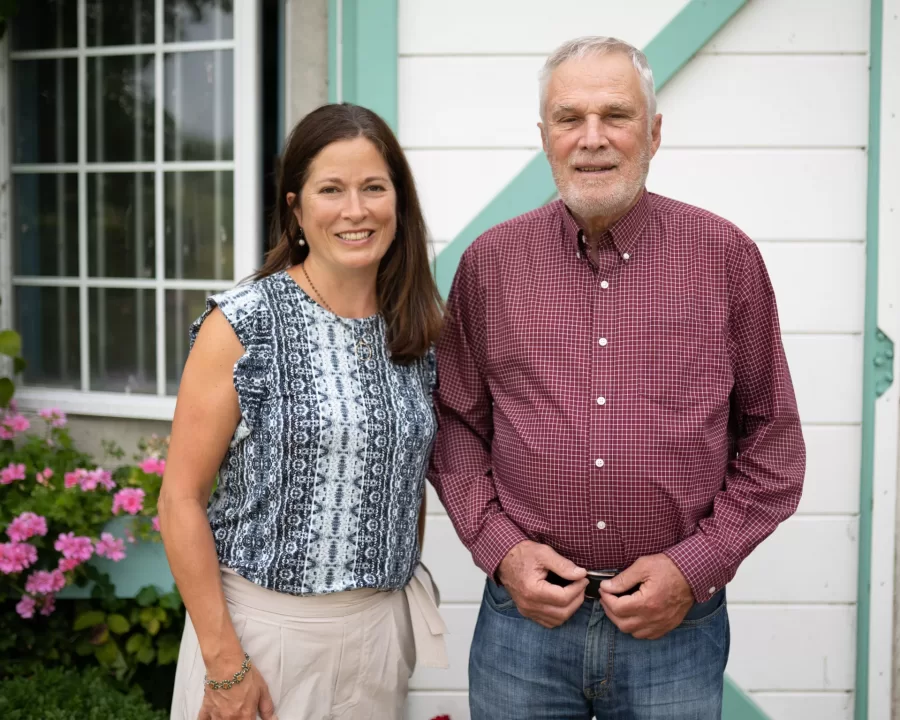 Tanya Schuler Sharman, co-founder the Schuler Education Foundation, explained her family's commitment to underrepresented, undocumented and low income students. "We know that they are smart, capable, hard-working, ambitious students who, when given equal access to opportunities, do great things that benefit our communities."
The executive director of the Schuler Education Foundation, Jason Patenaude '91, has a deeply felt connection to the mission of the foundation. Growing up in a family with limited means, he received substantial financial aid to attend Bates, then earned an MBA from the Tuck School of Business at Dartmouth College.
In creating the Schuler Access Initiative partnership, the foundation looked "for institutions that we felt were leaders in educating and supporting students who are Pell eligible or undocumented," said Patenaude. "It didn't make a lot of sense to dramatically increase the number of students if we didn't think the institutions could support them successfully to graduation." Historically, Bates has one of the strongest overall graduation rates in the country, and the six-year graduation rate for the cohort of Bates students that entered in 2014 was 98 percent for students who receive Pell grants compared with 92 percent overall.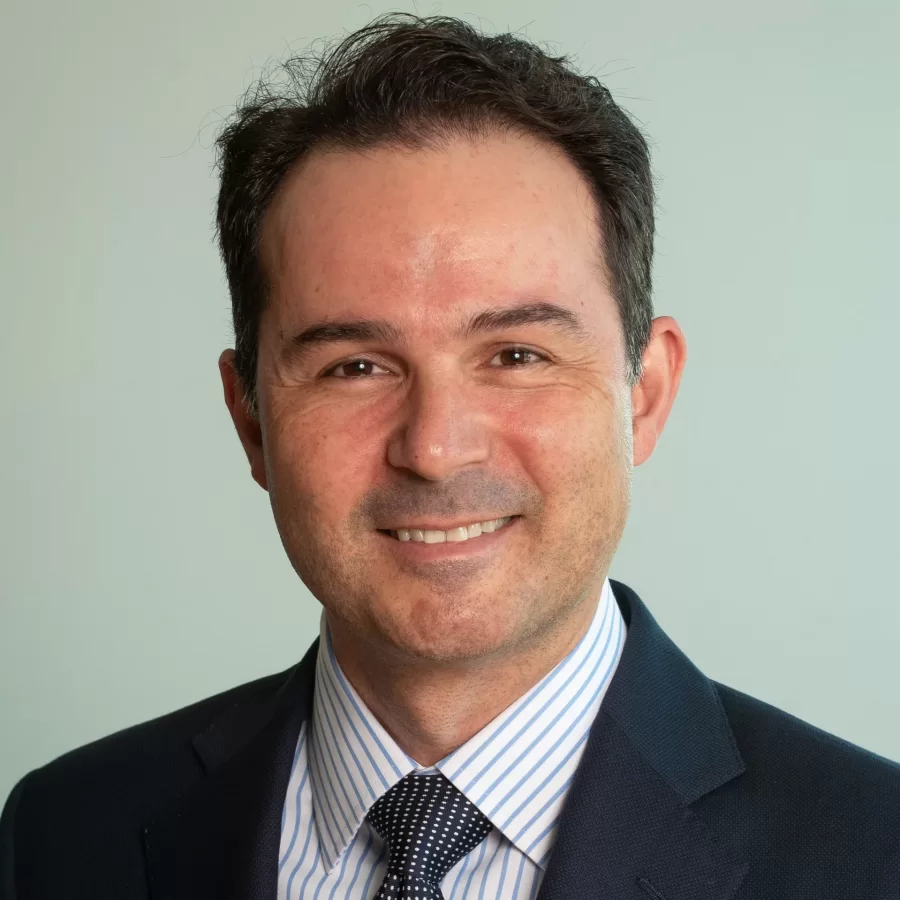 The partner institutions, he added, were chosen for their track record of collaboration on a national level, their willingness "to exchange ideas and best practices with each other. Not every institution is comfortable discussing their 'secret sauce.' But for us, learning what works best and then sharing those ideas as broadly as possible is why we're doing this."
Bates' record of national-level collaboration includes membership in the American Talent Initiative. Supported by Bloomberg Philanthropies and comprising 125 of the nation's most-respected colleges and universities, the initiative seeks to expand by 50,000 the number of low- and moderate-income students attending 270 of the top U.S. schools by 2025.
The Schuler Access Initiative, Patenaude added, has the potential to be a transformational moment: "to shift the industry mindset when it comes to Pell eligible and undocumented students," Patenaude added.
"Too often these students are described in terms of cost — the money needed to enroll them, for example — rather than the incredible lived experiences they bring to campus. That's such a missed opportunity for a campus that wants to serve amazing, smart, hard-working students."
"Our partners in the Schuler Access Initiative recognize this — that's why they want more of these students on campus. I'm hoping our work together helps other institutions and their donors recognize that it's worth investing in this constituency."
From its founding in 1855, Bates has been focused, in the words of its founder Oren Cheney, on helping "talented and worthy young men and women of limited means to acquire a liberal education and thus fit themselves for great usefulness."
The Schuler Access Initiative partnership is the second between Bates and the Schuler Foundation. In 2019, Bates joined other leading national liberal arts colleges to address, with support from Schuler Education Foundation, the trend of declining rates of giving among younger alumni. Bates was chosen based on its national leadership in alumni giving and capacity to create programs, with the potential to be scaled nationally, for growing young-alumni philanthropy.