World Music Week explores music and dance of India, Indonesia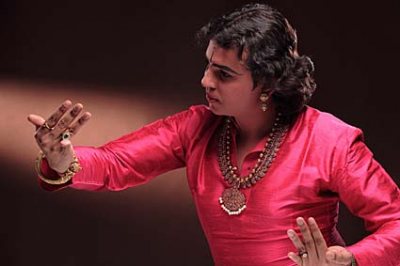 With the theme Musical Legacies of South and Southeast Asia, Bates College students and faculty, as well as internationally esteemed performers, present the college's World Music Week from March 5 through March 15.
Performers include the Bates College Orchestra and Bates Gamelan Orchestra, Indian dancer Aniruddha Knight and Indonesian composer Nano S. (See the complete schedule.)
Sponsored by the Bates music department, festival events are open to the public at no cost. Except as noted, performances take place in the Olin Arts Center Concert Hall, 75 Russell St. For more information, call 207-786-6135.
"This year's concept pays tribute to the profound traditional artistic roots of these regions, but at the same time acknowledges the strong innovative spirit evident in this year's artists," says festival organizer Gina Fatone, assistant professor of music. "The artists hold a deep reverence for their heritages, yet are driven to push the boundaries of tradition, creating something vibrant and new."
Workshops begin the series on March 5. In a concert at 8 p.m. March 7, the Bates College Orchestra offers a program reflecting influences from around the globe, as well as works inspired by music of Southeast Asia and the Middle East. Hiroya Miura directs the orchestra.
Expert in the classical South Indian music and dance genre called "bharata natyam," dancer Aniruddha Knight and his ensemble offer workshops on March 5 and 6, and a performance at 8 p.m. Saturday, March 8. On that occasion, Knight and the ensemble perform From the Heart of a Tradition, a new interpretation of this traditional form.
Knight's dance reveals the profound musicality, mastery of technique and improvisational skill that distinguish his family's hereditary style. But he also represents the face of young America: biracial, bicultural and, as an artist, completely contemporary. He and his ensemble were among 15 companies to receive production and touring support from the National Dance Project in 2007 and 2008, and their 2005 tour was partially funded by the National Endowment for the Arts.
The Bates residency of Knight and his ensemble is made possible by a grant from the National Dance Project, a program of the New England Foundation for the Arts.
Closing World Music Week is a performance by the Bates College Gamelan Orchestra, joined by guest artists including Indonesian composer Nano S., at 8 p.m. March 15.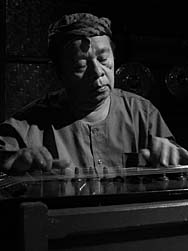 "Gamelan" refers to the large bronze percussion orchestras of Java and Bali, Indonesia. The Bates Gamelan Orchestra performs traditional and contemporary music of West and Central Java, as well as new music for gamelan by North American composers.
Nano S. is widely viewed as one of Indonesia's most important and influential musicians. He has taught and toured extensively in Japan, Canada and the U.S. At Bates, he is a Mellon Learning Associate, supported by a grant from The Andrew W. Mellon Foundation.
Also performing are drummer Undang Sumarna, bamboo flute player Burhan Sukarma and dancer Ben Arcangel.
View Comments