Pianist Glazer and Bates, Bowdoin orchestras join forces for Chopin concerto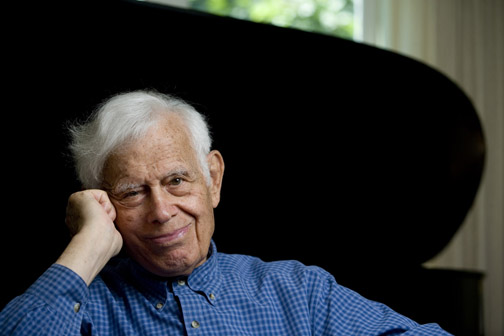 For the second consecutive season, the orchestras of Bates and Bowdoin colleges combine forces for a concert at each institution. The Bates and Bowdoin College Orchestra performs with renowned pianist Frank Glazer as a soloist at 7:30 p.m. Saturday, Nov. 13, in the Olin Arts Center Concert Hall, 75 Russell St. Admission is free, but tickets are required.
Conducted by Hiroya Miura of the Bates faculty, the program's featured work is Chopin's Piano Concerto No. 2 in F minor. Also in store is Beethoven's "Leonore" Overture No. 3 and Schumann's Symphony No. 1 ("Spring").
Miura conducts the Bates College Orchestra and teaches composition and music theory. A native of Sendai, Japan, he has been active as a composer and performer in North America. Acclaimed by Allan Kozinn of The New York Times as "acidic and tactile" in his composing, Miura has written music for Speculum Musicae, the New York New Music Ensemble, American Composers Orchestra, le Nouvel Ensemble Moderne and members of Reigakusha, an ensemble based in Tokyo.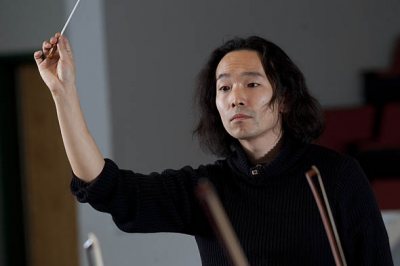 He is also a founding member of the electronic improvisation unit NoOneReceiving, whose debut album won critical acclaim in Italy, Portugal, and the United States.
The 95-year-old Glazer has been an artist in residence at Bates since 1980.  A vital presence on the music scene in Maine and beyond, he was a student of Artur Schnabel and Arnold Schoenberg and is at home in every style of music from Bach to contemporary. He has concertized in more than 24 countries; appeared on his own television show; made more than 50 recordings and performed 30 world premieres.
Last season, Glazer's many concerts at Bates included the complete cycle of 32 Beethoven piano sonatas. In April, Bates released his CD Frank Glazer: Live at the Olin Arts Center.
View Comments