Years from now, Billy Lahart '21 will look back at his senior year on the Bates men's basketball team and see the goose-egg record: 0-0.
Zero games, zero wins, zero losses — a season lost to the COVID-19 pandemic. "That's going to be weird," says the English major from Franklin, Mass.
But on and off the court, Lahart is a glass-is-mostly-full guy. A team captain, Lahart has earned NESCAC All-Academic honors and All-Sportsmanship honors during his career.
"In a pandemic year like this, you just go back to the old definition of success: Have we applied the best of ourselves to the task at hand?" he asks. This year, the task was team-building, practicing, and getting ready for a new influx of players and a full schedule for 2021–22.
"And I would say that we certainly have. We've gotten a lot better. We're a really tight group. So we should never look at 2020–21 as a loss — we were the COVID team."
"You wake up, you go to class, and you bring the best of yourself to the classroom and to your professors," Lahart says. "Then you go to practice and, in a very similar way, you strive to bring the best of yourself to your teammates and coaches — you hold yourself and others accountable, just trying to improve every single day."
Off the court, Lahart has been involved in the Bates Musicians Union and WRBC radio. He's especially active in Special Olympics, serving as co-president of the Bates Special Olympics Club this year.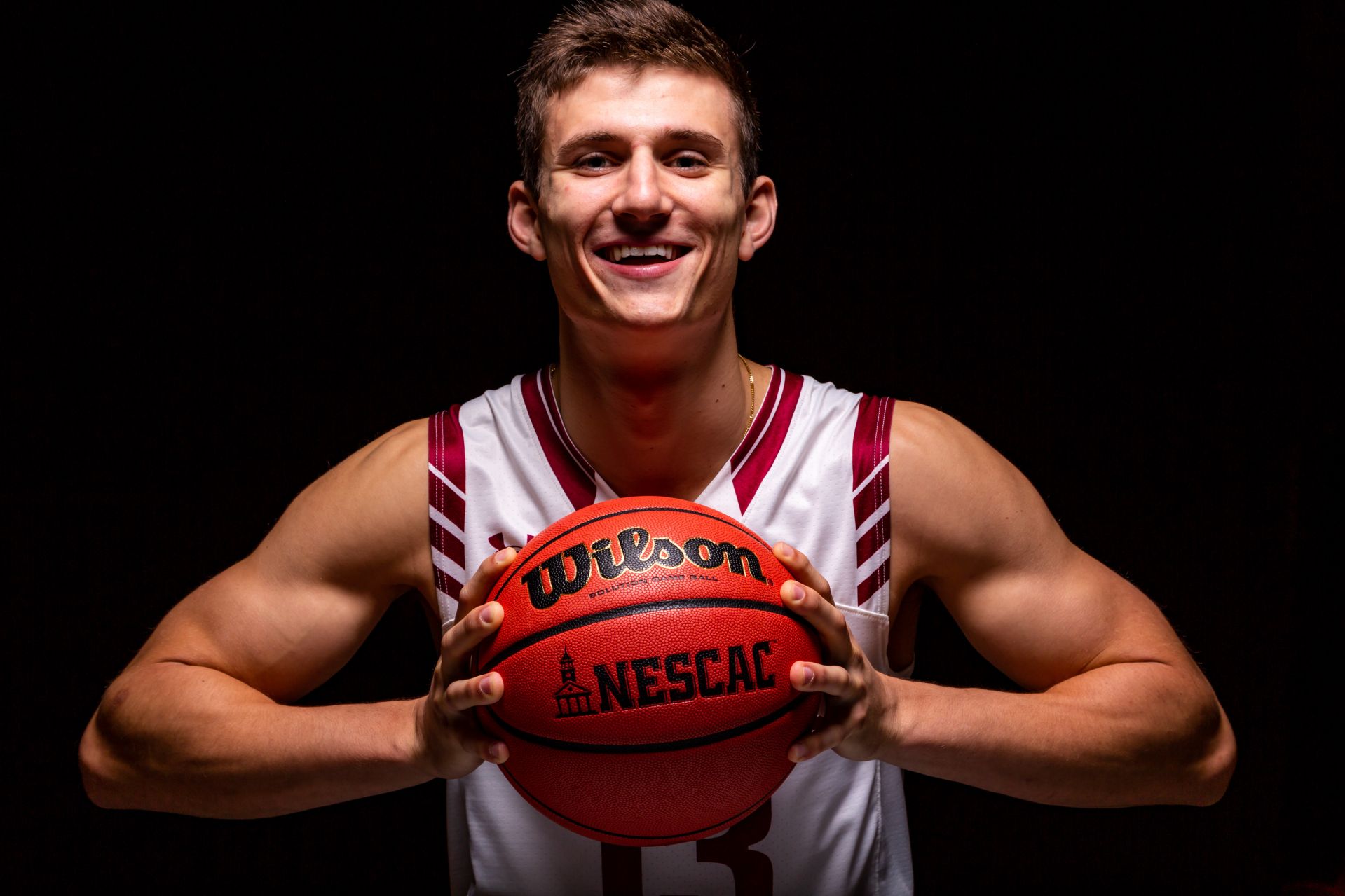 Recently, he was honored by the JFM Navigators, a local community-based day program that helps adults with intellectual disabilities and other developmental disabilities improve confidence, increase self-reliance, and expand community participation.
Lahart received the Roland J. Boutin Award, given to someone outside the program who enriches the lives of people supported by the Navigators. "I absolutely could not imagine what my four years would be like without the Navigators," said Lahart.
For Lahart, his various college endeavors, and the people he's grown close to, has created a winning sum total.
Bates is "where you can give yourself fully to your faith, your relationships, your work, and your play. You can embrace and live out our school motto, Amore ac Studio, 'With Ardor and Devotion.'"
View Comments