The latest roundup of what Bates folks are saying about this and that.
"Relax for a second and throw an axe."
— Piper Strunk '24 of Cape Elizabeth, Maine, while waiting in line to throw axes with her friends at the Ladd Library Arcade.
The event, part one of the day's "axe and relax" theme, was sponsored by the Office of Campus Life and hosted by the Axe Pit, a Portland-based axe-throwing venue.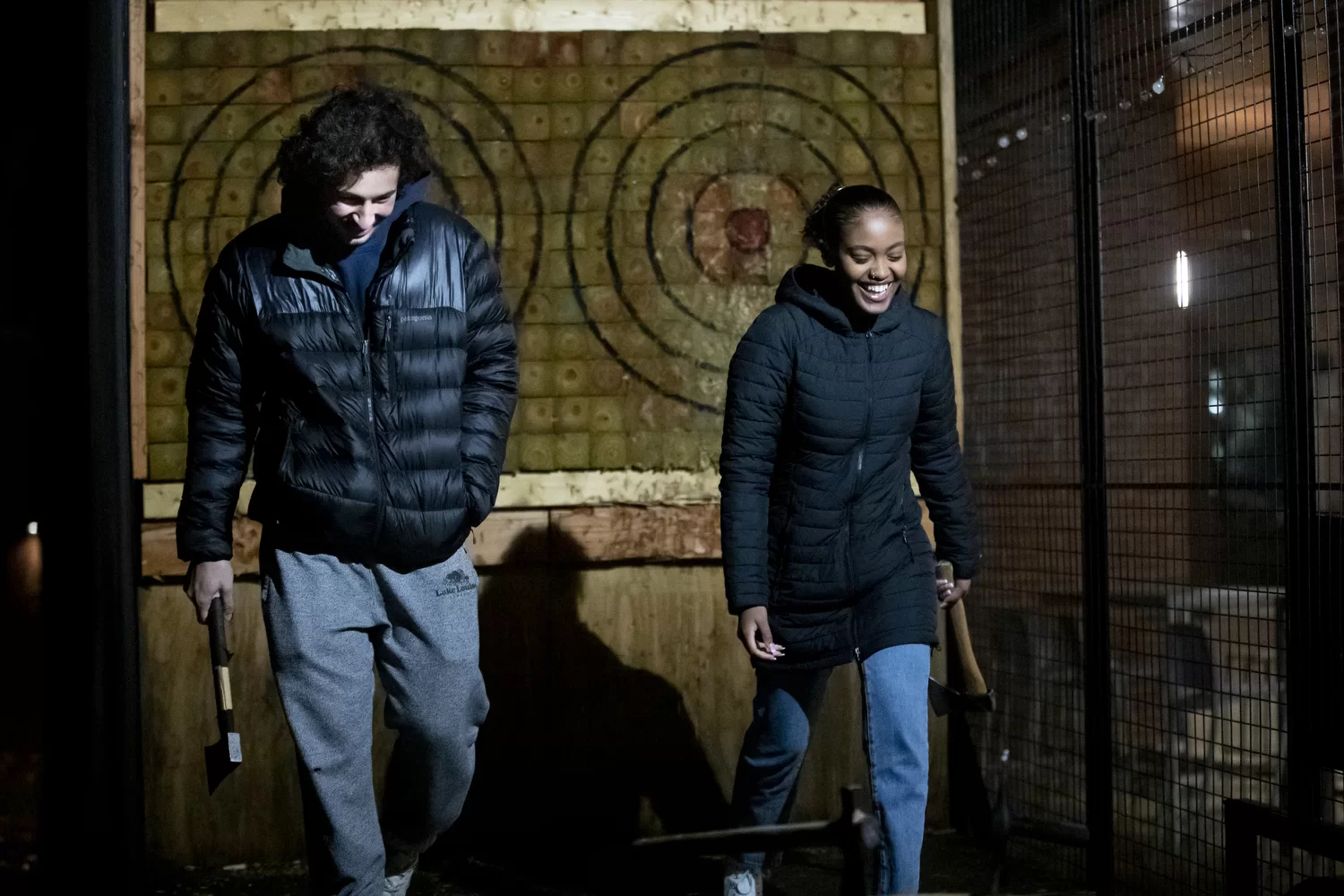 ---
"I've really advocated for equal distance in sports. I watched the men do it and I was like, 'I think I can do that. I want to try.' It was the hardest thing I've ever done but just an awesome experience to know that I can go that far."
— Olivia Skillings '22 of Portland, Maine, captain of women's Nordic skiing, telling the Bates Bobcast what it was like to compete in the first-ever 20K race for college women, on Jan. 14 at the Colby Carnival. Previously, the longest women's race was 15 kilometers.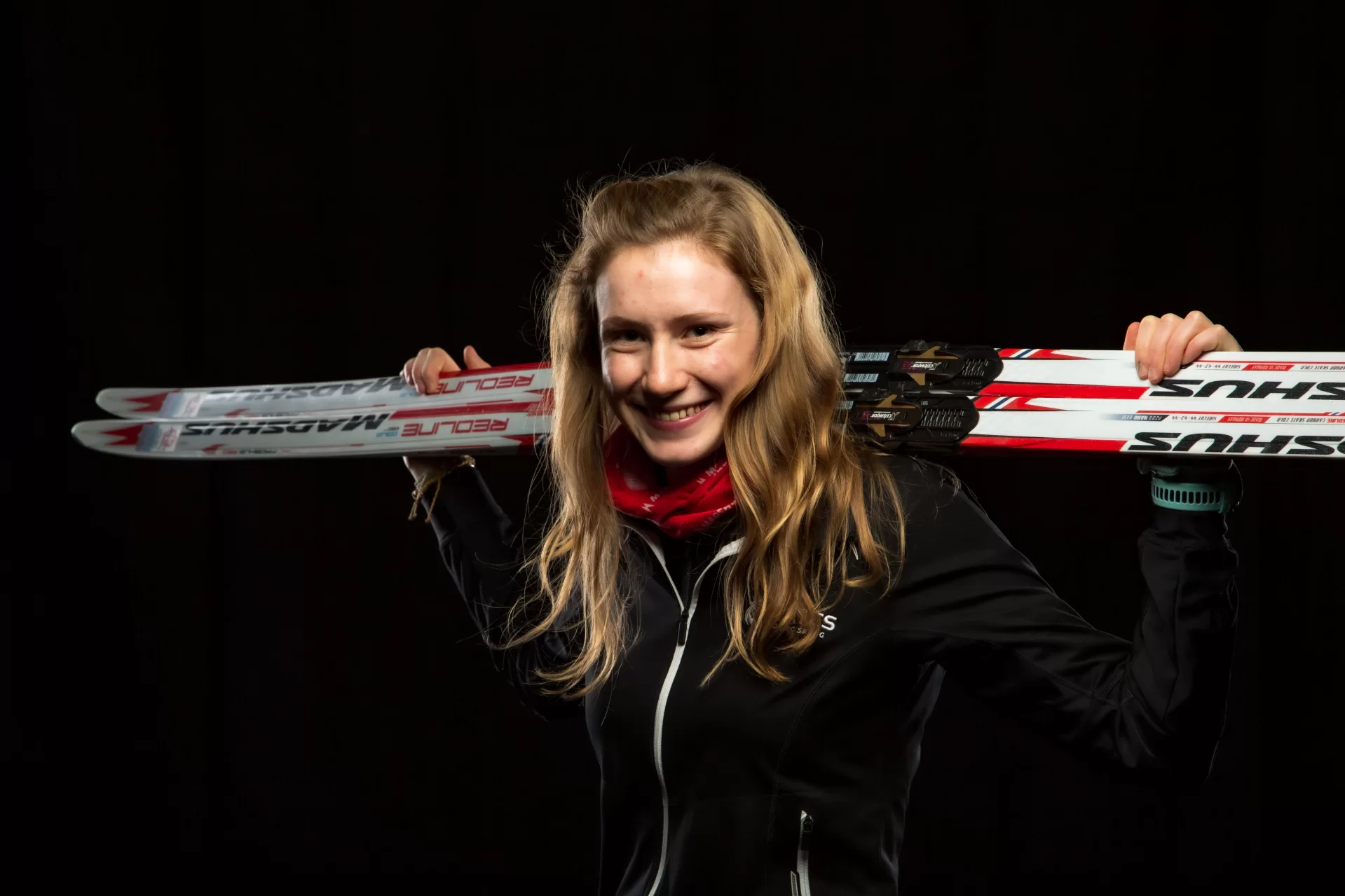 ---
"What does decolonization and liberation mean to me as an African expat, who has strong ties with the continent? It means rediscovering myself, reclaiming my identity, and liberating myself from the colonial mindset and the trap of a very dangerous colonial education system."
— Hamza Abdi, assistant director of volunteer programs and community partnerships for the Harward Center, during Bates' MLK Day keynote panel.
Abdi was joined by four other Maine-based thinkers, practitioners, and activists in addressing the theme of the event, "What I Mean When I Say: Decolonization and Liberation."
---
"They came in droves."
— Bridget Fullerton, a lecturer in humanities and acting director of Writing@Bates, about the popularity of the annual Thesis Cafe she organizes.
Thesis Cafe offers a social, studious place for students to work on their theses, get faculty advice, and enjoy snacks and drinks provided by Dining Services, as well as occasional prompting to get up and stretch.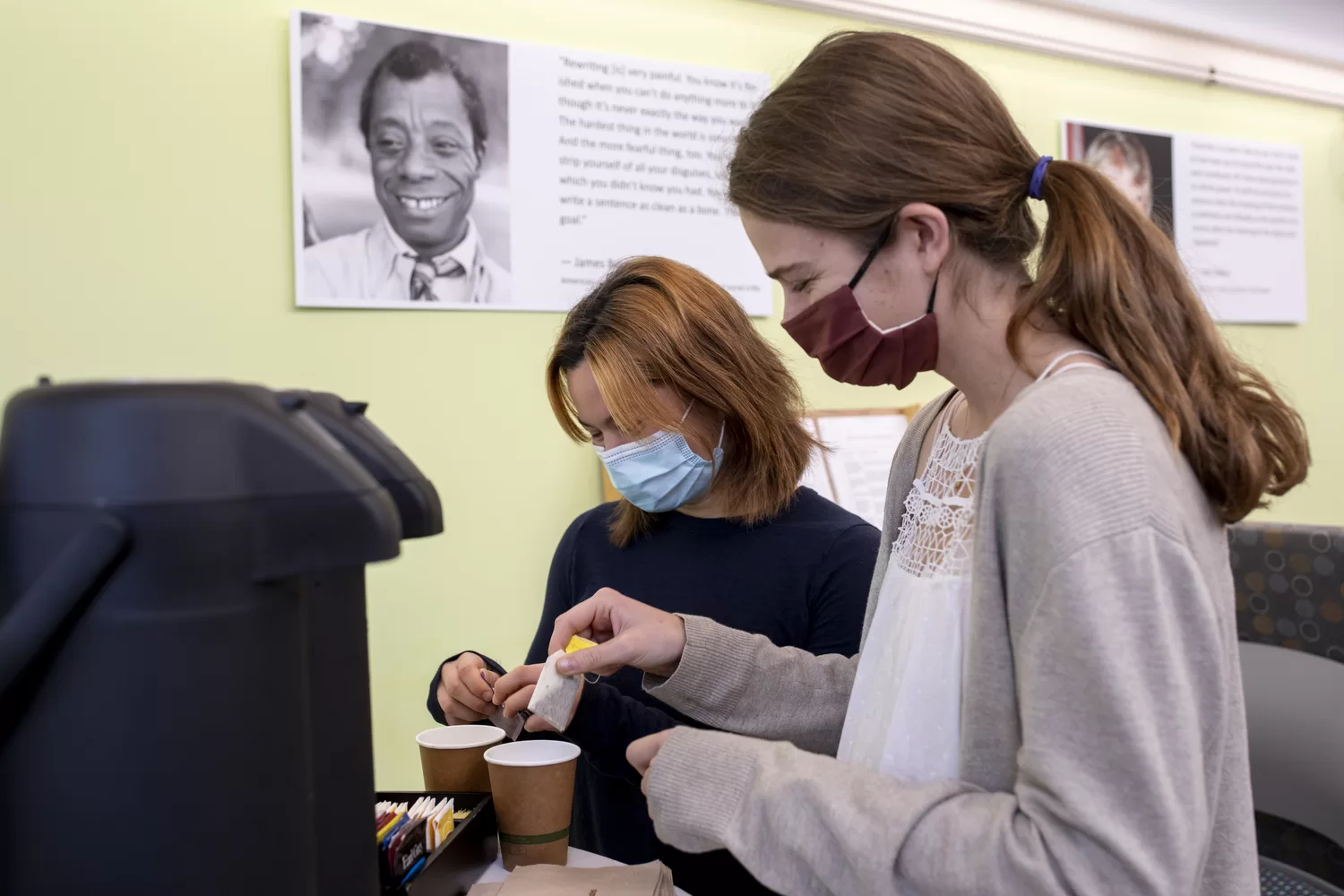 ---
"Contented. Is that a word? Content. Fulfilled. It's almost like a warmth, a feeling of warmth."
— Arie van Vuuren '22, of Boulder, Colo., talking about how playing the cello makes him feel.
Van Vuuren, an economics major and standout alpine skier, began playing the cello in the second grade so he could play duets with his sister on the violin.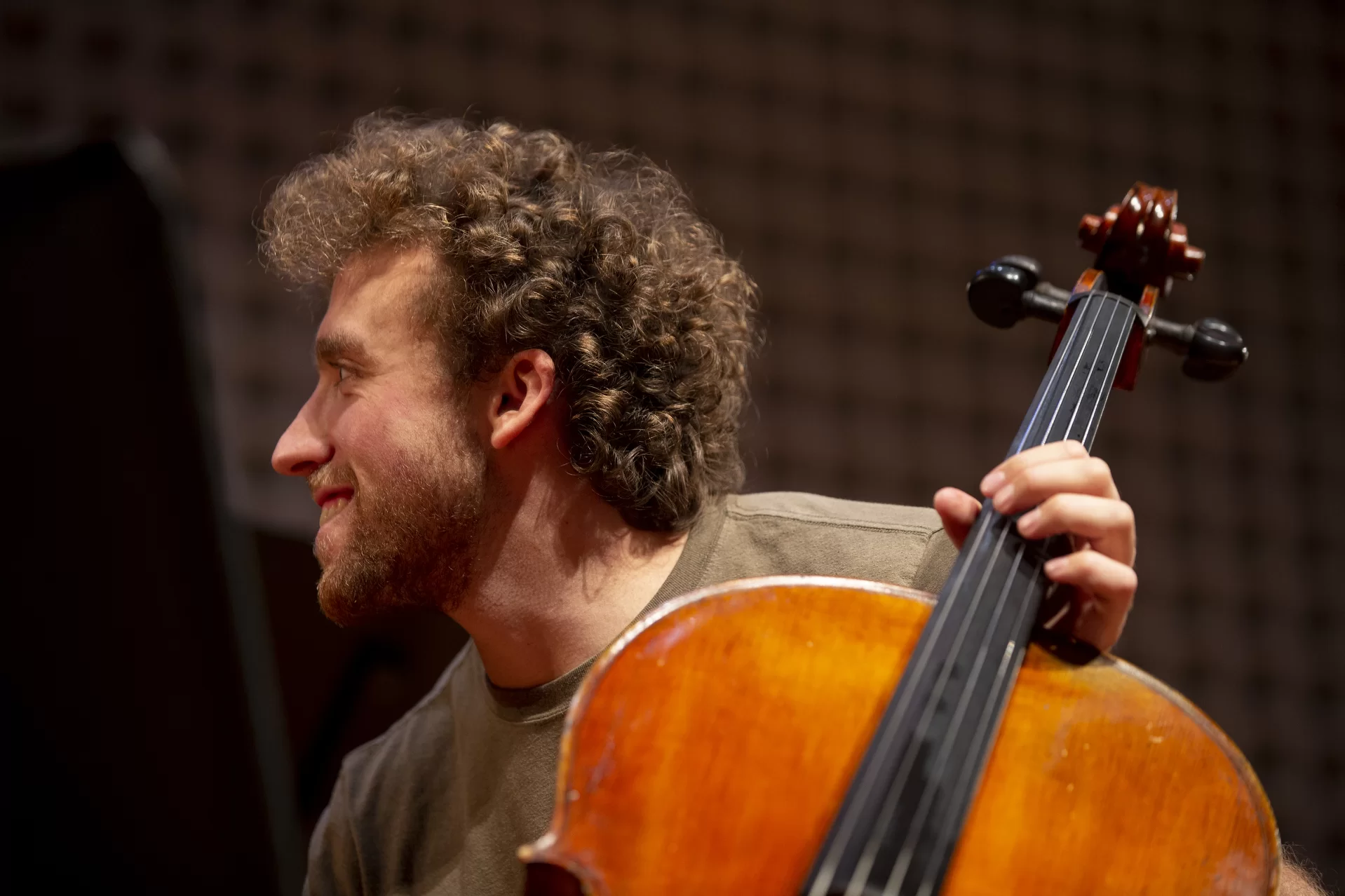 ---
"My first in-person class was my First-Year Seminar with Professor [Lauren] Ashwell, and it was so exciting. Not because it was, like, 'Ooh, first class of college,' but because it was my first in-person class in almost two years. Just getting in there, sitting in there — I had a smile on my face."
— Truman Williams '25 of Montclair, N.J., telling the Bates Bobcast what it felt like to attend his first Bates class last fall after a remote senior year of high school.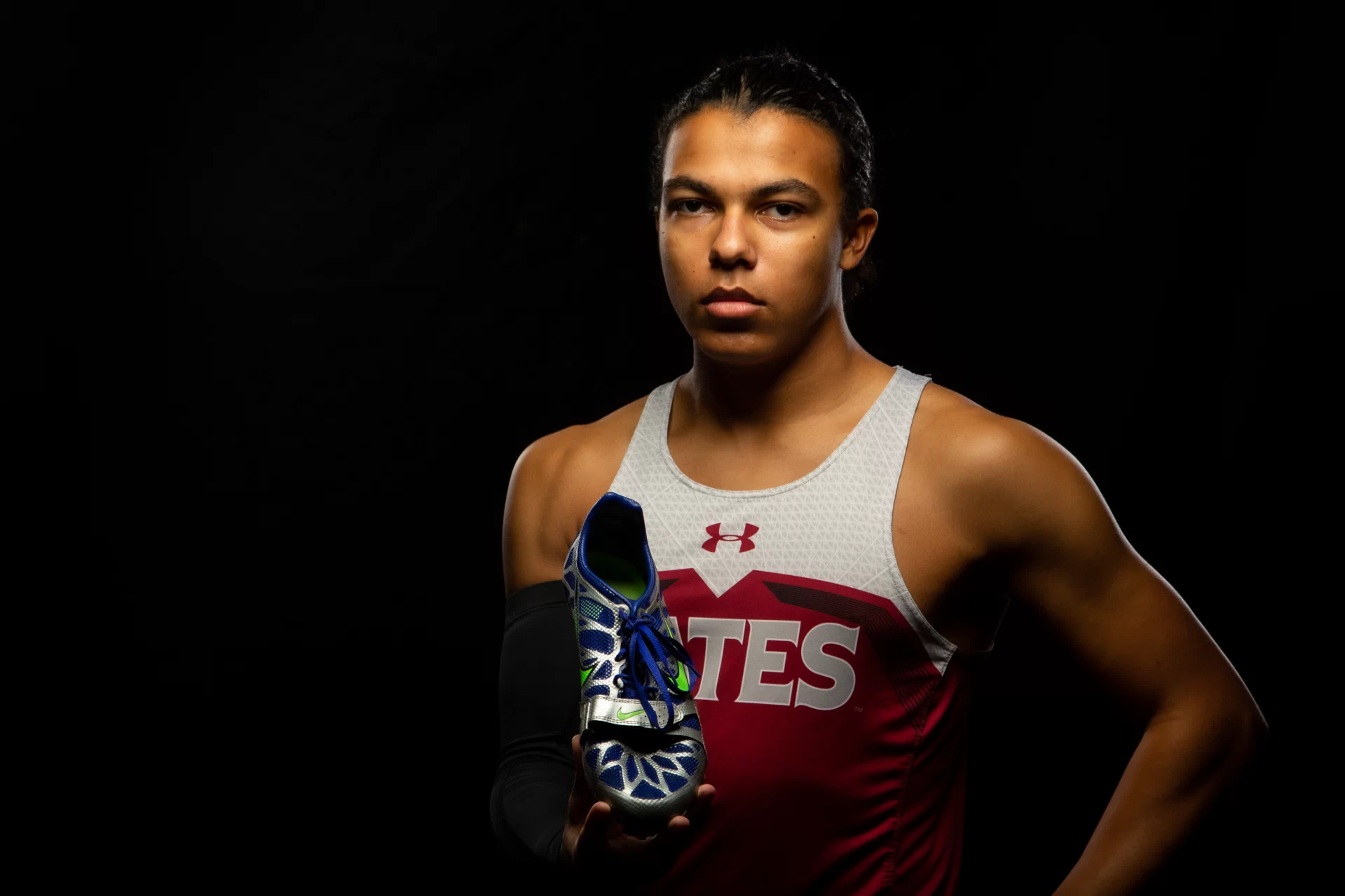 ---
"We're up to the task. We're going to keep our democracy strong. We're going to do what needs to be done."
— Peggy Rotundo, retired director of strategic and policy initiatives at the Harward Center and former Maine legislator, on receiving the Maine Campus Voting Legacy Award in November 2021.
The online awards ceremony also honored Bates and other Maine colleges involved in the ALL IN Campus Challenge, a campaign to encourage college students to vote in elections. Bates students showed up in a big way in the 2020 election, with 84.9 percent of eligible students heading to the polls.
---
"We're the only game in town."
— Karen Melvin, a professor of history, on the first-of-its-kind website she co-founded to view documentation from the Spanish Inquisition.
The website, Reading the Spanish Inquisition, features images, transcriptions, and translations of source material, in hopes of making the information more accessible to students and others.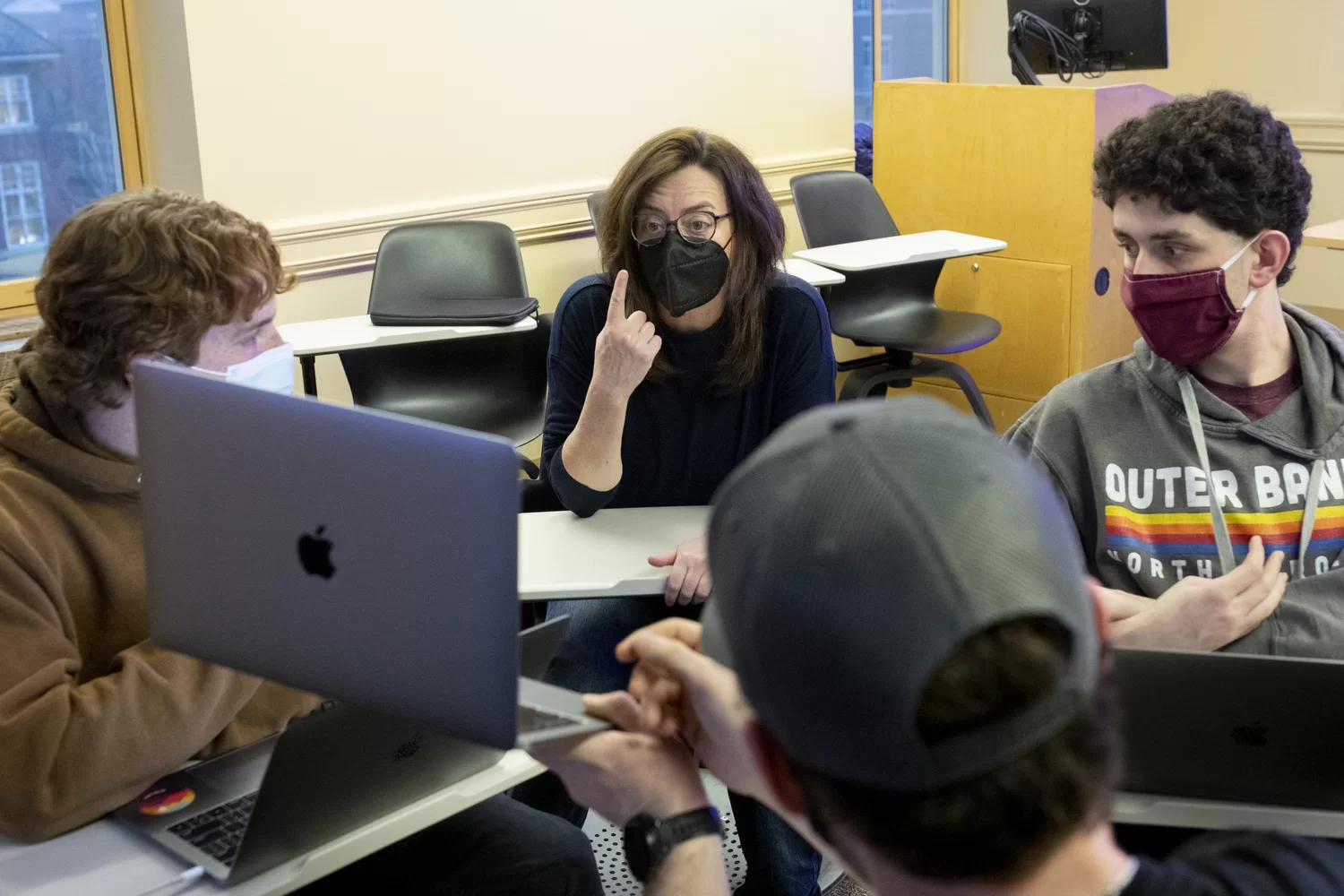 ---
"We have some experience with sustainability. I would suggest to you that the U.S. does not."
— Winona LaDuke, a member of the Ojibwe people who is an environmentalist, economist, writer, and activist, speaking about sustainable Native American practices while delivering the 24th annual Otis Lecture.
---
"Science is everywhere."
— Assistant Professor of Biology Lori Banks, on the importance of helping students recognize that science is present in all kinds of environments and contexts, not just in a classroom or lab.
Banks's most recent project, involving her biochemistry class and Lewiston Middle School students, helped teach her students the value of community learning, and LMS students about nutrition.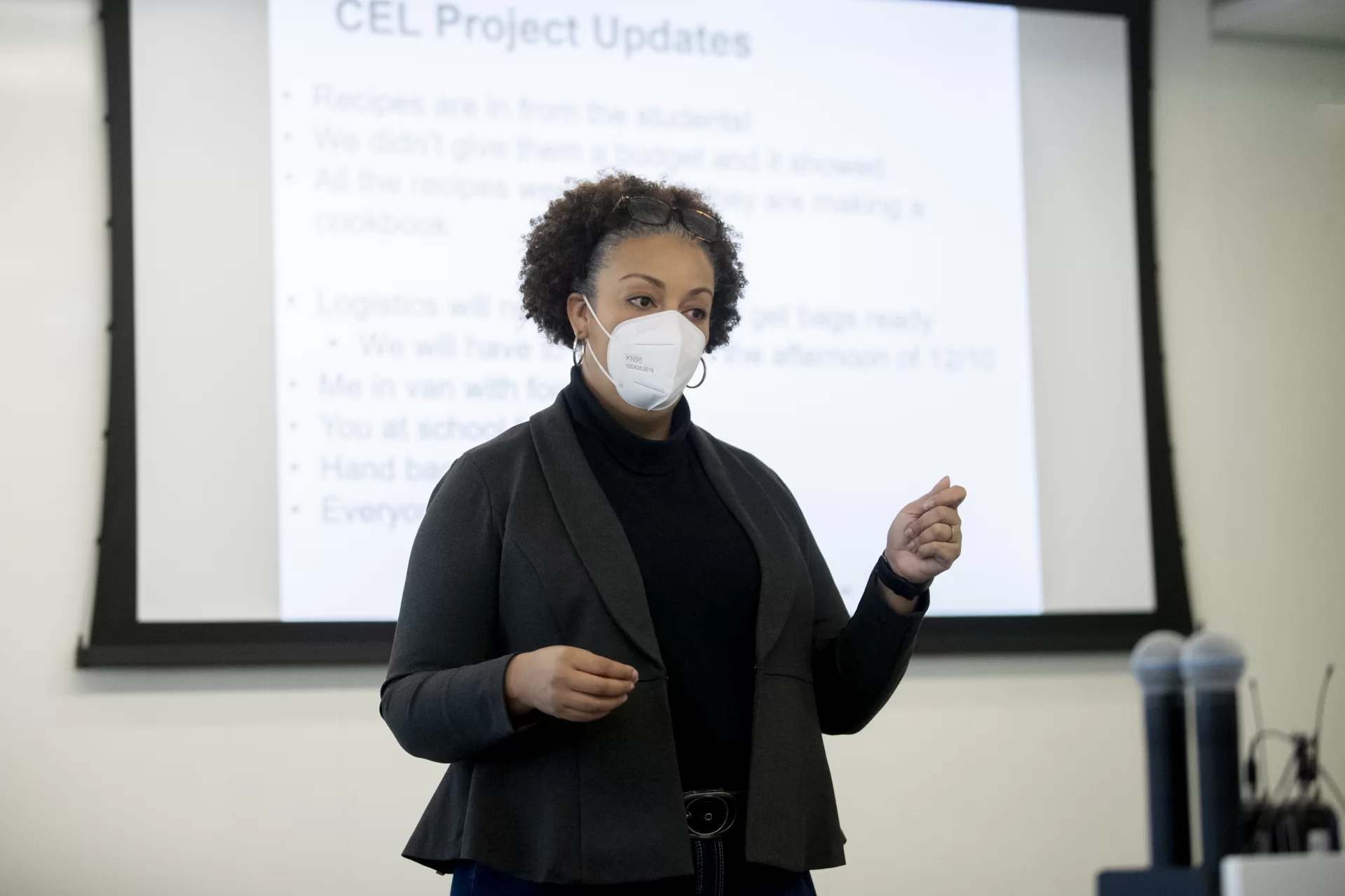 ---
"Okay, now let's get another bird."
— Ethan Whitaker '80, upon spotting his 318th bird and cementing his status as Maine's new record-holder for most birds spotted in a year.
Whitaker's Big Year took him all over Maine, on both land and sea, and ended with having spotted 324 species, breaking the previous record of 317. An Ash-throated Flycatcher, out-of-season and off-course, cinched the title for Whitaker. He spotted the bird perched on a gravestone.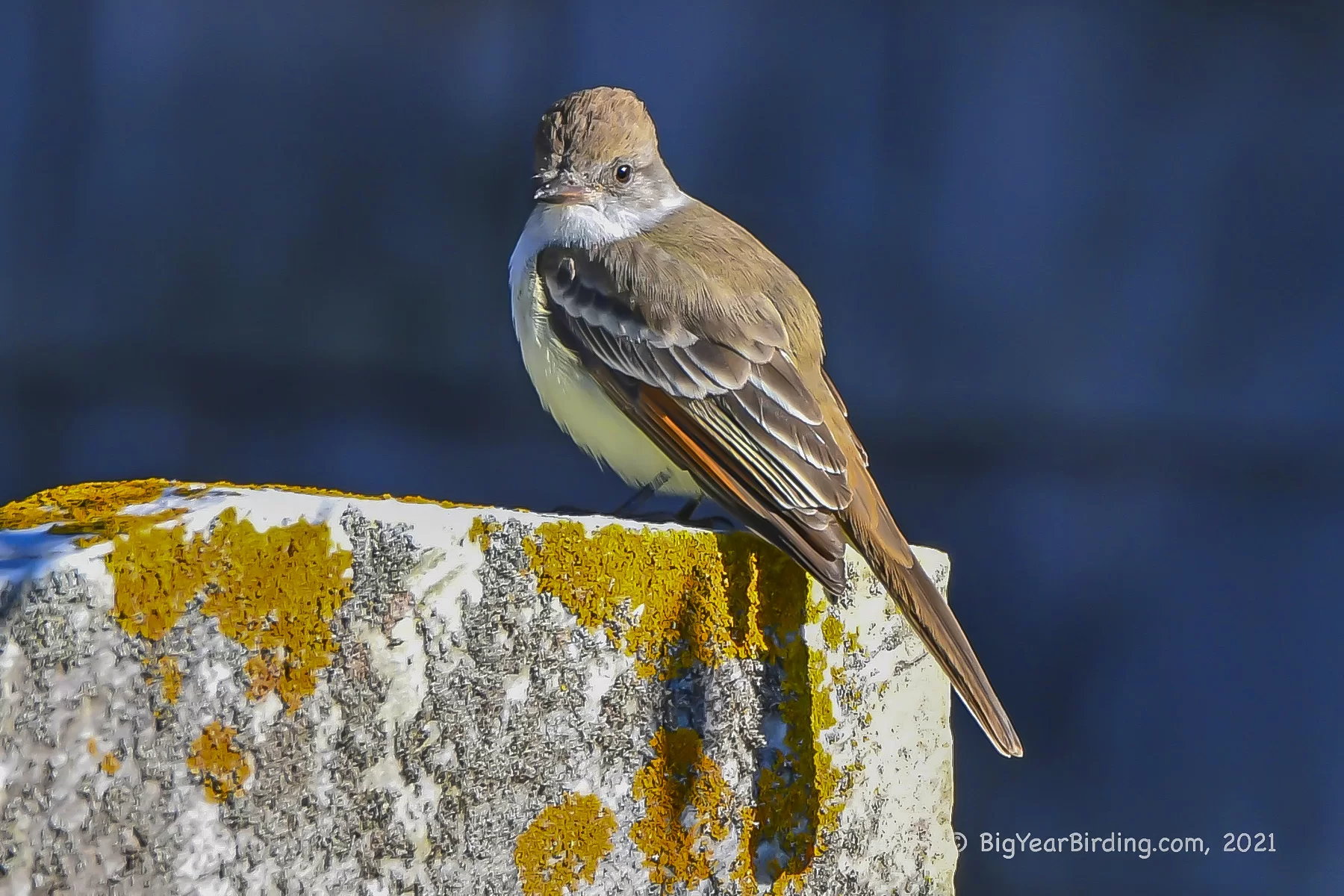 ---
"It mattered to that person in that moment."
— Maya Benziger '22 of Aurora, Ill., talking about helping a local woman create a resume and practice for job interviews while working at the Center for Wisdom's Women, a Lewiston nonprofit organization, and how that work feels like a positive and reinforcing complement to her academic studies as a triple major in music, history, and politics.