Ann E. Bushmiller '79, P'17
Senior Legal Counsel, National Science Board
Washington, DC
Years of Service: 1992–1997, 1998–2028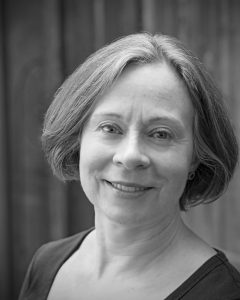 Ann Bushmiller is the Senior Legal Counsel for the National Science Board, which heads the National Science Foundation. NSF funds approximately 25% of all federally supported basic research conducted by America's colleges and universities. She advises Board members and staff on the full range of legal issues that come up in a federal agency workplace.
Ann served as an Associate White House Counsel in the Clinton Administration, focusing on antitrust and business law, mass torts, and administrative law. Prior to joining NSF, she was Deputy Associate General Counsel in the Federal Communication Commission's Office of General Counsel, responsible for administrative law and antitrust issues. She began her career at the national law firm of Sidley & Austin as an antitrust and regulatory litigator, becoming a partner at the firm in 1990.
For more than a decade, Ann was a court-appointed mediator in the DC Superior Courts. She taught a week-long intensive trial advocacy seminar for five years. She was president of the Woman's Bar Association Foundation of Washington, DC. She is active in First Congregational UCC in Washington, DC. 
Ann received a B.A. in Political Science from Bates College, and a J.D. from the University of Chicago Law School. Her son is a member of the class of 2017. She and her husband, Al Cacozza, live in Washington, DC.