Emma A. Sprague '10
Co-Founder and Director, Upswing Strategies
Boston, MA and Washington, DC
Years of Service: 2016–2021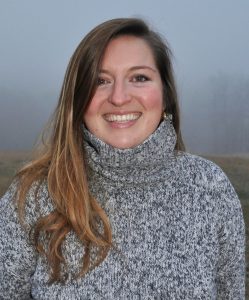 Emma A. Sprague is co-founder and director of Upswing Strategies, a media and communications firm focused on coaching good people with good ideas to deliver their message with impact.  Her team's approach to coaching is hyper-individualized, rooted in social science, and focused on helping speakers feel confident in front of any audience.
Emma graduated from Bates cum laude with a degree in art and visual culture and a minor in economics. At Bates, she was active in the Admission Office and Peer Writing Center, and was a member of the Strange Bedfellows improv comedy group. She received the 2012 Bates' Best Award and 2015 Distinguished Young Alumni Award for her passion and commitment to Bates and her leadership and organization in the BOLD (Bobcats of the Last Decade) community. Emma has been a leader in growing the now robust Washington, DC alumni network. Before joining the Bates Board of Trustees, Emma was a member of the Alumni Council, remaining closely involved with campus and serving as the council's liaison to the Communications and Marketing Committee of the Board of Trustees.
Emma spends her time between Boston, MA and Washington, D.C.