Erica S. Bullard '90
Vice President and General Manager, Nike NYC/East
New York, NY
Years of Service: 2019–2024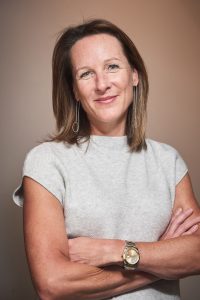 Erica S. Bullard is the Vice President and General Manager of Nike NYC/East, where she is responsible for driving accelerated growth and a connected retail marketplace in New York City with impacts across the East territory, North America, and the globe. She is an experienced leader known for the ability to effect change and encourage new paths of thinking. Erica oversees a large team of business leaders who lead the Nike NYC and East territory business. 
Prior to moving back to New York in 2018, Erica was the Vice President, General Manager, Global Cross-Category Marketplace Sales for Nike, where she drove global marketplace strategies across all of Nike's sport categories. Among other roles, Erica also worked in the Jordan Brand for seven years, leading Global Sales and as the GM of Jordan and Nike Basketball in Western Europe.
Through her 22 years at Nike, Erica has lived in New York, San Francisco, Portland, OR, and Amsterdam, and has held various leadership roles across North America, Western Europe, and the globe.
At Bates, Erica majored in French and was a member and captain of the varsity women's tennis team and the alpine ski team. She lives in New York City with her husband, Basil, and their three children.