Carson Dockum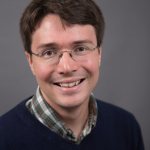 Administrative Assistant for Campus Life
Carson coordinates and manages the Lewiston-Auburn weekend shuttle, the campus life weekend bus trips, the Portland Jetport Shuttle, and the usage of the three Campus Life owned vans.
Carson is also responsible for the supervision of the Campus Life Assistants, general office inquiries, communication, scheduling, event support, budget management, and a variety of other tasks relating to Campus Life.
Carson received his Bachelor's degree in Theology from Azusa Pacific University and his Master of Divinity degree from Princeton Theological Seminary.  Carson has worked in pastoral ministry and counseling, at a nonprofit organization helping to support homeless LGBTQ youth in New Jersey, and he has held a variety of positions in higher education.  During his undergraduate and graduate careers, Carson served as a part of the residence life staff, since then he has worked in the registrar's office and in student financial services at Wheelock College, in financial aid at Cambridge College, and in student financial services at Bates College.  Carson joined the Campus Life team in August of 2016.
Dockum, Carson M.
Coordinator in Accessible Education and Student Support
Student Affairs
207-786-6222
Ladd Library, Room G35