Erin Foster Zsiga
Foster Zsiga, Erin E.
Dean of Students
Student Affairs
207-786-6220
Lane Hall, Room 104
Dean of Students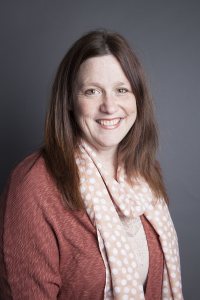 Erin Foster Zsiga, Dean of Students at Bates College, specializes in the management of institutional support structures for student wellness. With a background in psychology and counseling/addiction work (Merrimack College and University of New England), Erin has extensive experience in supporting students through transitions and professional teams through structural changes.  Her work focuses on student-centered approaches to resource management with a focus on social justice. 
Erin has a Master of Science in Higher Education Administration.  Erin has significant experience in designing, implementing, and evaluating programs that serve as a foundation to the student experience at Bates. In her capacity as Dean of Students, she oversees a diverse team of professional staff members in the areas of Bates EMS, Campus Life, Health Services, First Year Experience and Orientation, Campus Safety, Community Standards/Student Conduct, and Residence Life & Health Education.
Tasked with managing the transition from a campus-based to community partner-based health care model, Erin also works closely with local health care officials to ensure high-quality care and integration of medical services within the academic environment.