Kim Trauceniek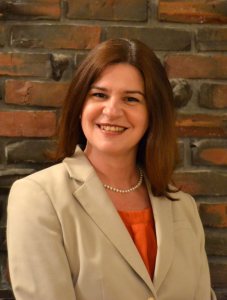 Associate Dean of Students for Campus Life
Kim leads efforts to strengthen an inclusive, vibrant, and healthy campus culture at Bates — partnering with various stakeholders to design and support comprehensive student-leadership development programs, late night social events, and advising student clubs and organizations, including Student Government, Chase Hall Programming Board, the Bates Outing Club, and the Bates Student newspaper.
Kim received a bachelor's degree in English and political science from the University of Massachusetts at Boston. She worked for several years in college museum and library settings in Boston and in Burlington, Vt. Kim also served as a resident tutor at Harvard College's Eliot House, where she organized community-building events and coordinated academic advising for students.
After earning a master's in higher education administration from Boston College, Kim undertook program development and retention initiatives at Massachusetts Bay Community College. She recently served as the Associate Dean of Student Services at Central Maine Community College, where she oversaw academic advising, student activities, and student government, and developed large-scale campus programs, including orientation.
Trauceniek, Kim M.
Senior Associate Dean of Students for Campus Life
Student Affairs
207-786-6304
96 Campus Avenue, Room 227